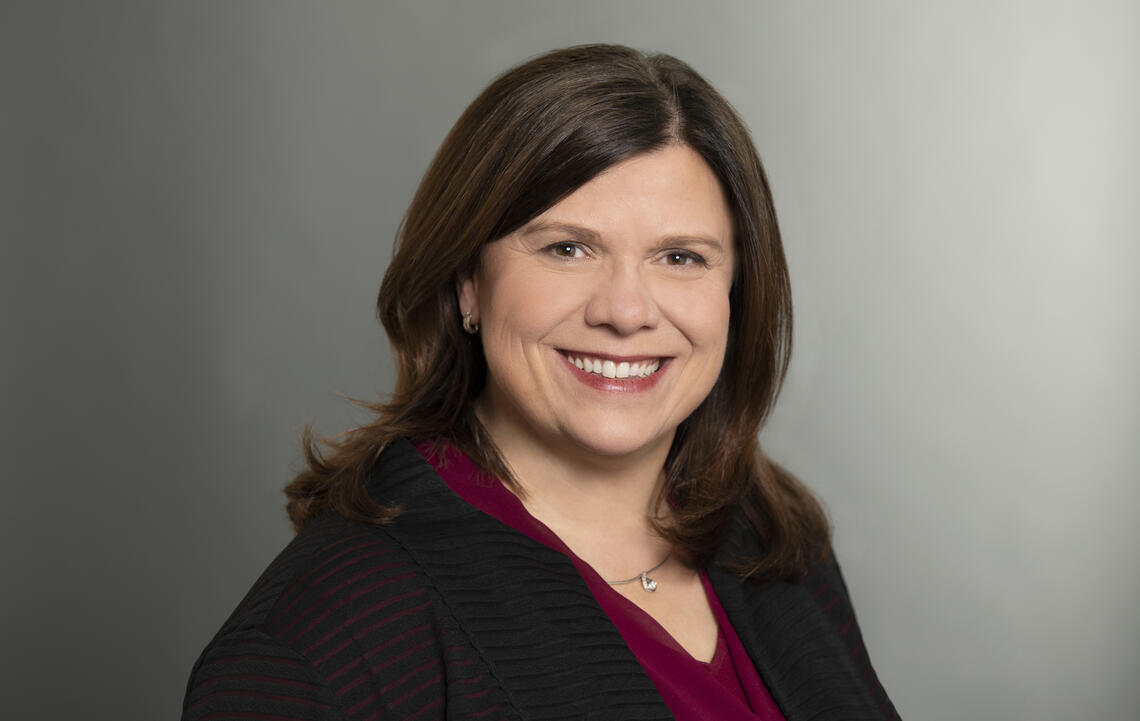 I am proud to share with you the Werklund School of Education's Report to Community for 2019-2020. In a year without precedent, I have been humbled and privileged to represent a diverse, international faculty who despite the mounting obstacles of a global pandemic has continued to demonstrate a deep commitment to our shared vision of advancing education and psychology for the betterment of humanity, locally and globally.
Our impact can be seen across the high quality academic programs we offer, and the impact of meaningful research that has continued to enrich the lives of individuals, communities and society.
Since launching our strategic plan in 2017, our students, faculty and staff, with the backing of community partners, have strived to establish the Werklund School as one of Canada's premier faculties of education and globally, top 100. Together our academic and support staff work to deliver on our commitments: ensuring our research has impact, our students excel, our community partners and alumni are engaged, and our students and staff affirm our dedication to collective well-being. This has been essential to our success, particularly as COVID-19 shut down our cities and changed our lives with heightened levels of uncertainty and fear of the unknown.
Our faculty persist in thinking creatively and innovatively about the ongoing systemic educational challenges of our time. They are exploring purposeful pedagogies of reconciliation, disrupting the boundaries within traditional STEM research, introducing interdisciplinary approaches to sustainability and global change, and helping all children flourish despite their diverse needs. Our team consists of a diverse faculty, 10 percent of whom are Indigenous and 20 percent, international. We continue to build on this wealth of expert knowledge as we are committed to the path of reconciliation and to learning from diverse ways of knowing and being.
Our faculty persist in thinking creatively and innovatively about the ongoing systemic educational challenges of our time.
Our students, too, are playing an important role in Werklund's success, with student awards equaling more than $3.6 million and our graduates increasingly recognized for excellence. Our Bachelor of Education program continues to examine, rethink and address the ways in which we can be more attentive to the increasing complexity of our schools and our children, and equip our future teachers to excel, creating robust learning environments in urban and rural settings. Our graduate programs push boundaries in order to provide relevant and deep expertise that advances education and psychology in our schools, organizations and communities.
Continued conversations and collaborations with our valued community partners help us to identify and address particular needs, as partnering with non-profits, school boards, corporate sector, and government is key to advancing our society with education at the centre. Equally important to academic excellence is our emphasis on collective well-being. Whether physical, spiritual, social or emotional, the Werklund School is cultivating an ethical space in which everyone is welcome and valued.
Education remains an essential building block to our common humanity. In all our undertakings, it is you – our community – that help drive our efforts. Thank you for being part of this ongoing endeavour.
Dr. Dianne Gereluk
Dean, Werklund School of Education