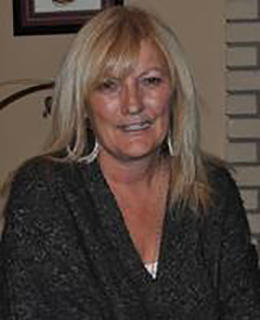 Dr. Colleen Kawalilak, PhD
Positions
Associate Dean, International
Werklund School of Education
Professor
Werklund School of Education, Specialization, Adult Learning
Visiting Research Fellow
Faculty of Education, Murdoch University, Perth, W. Australlia
Background
Educational Background
Doctor of Philosophy Education, The University of Calgary, 2004
Master of Education Education, The University of Calgary, 2000
Bachelor of General Studies Liberal Arts, Athabasca University, 1997
Biography
Dr. Kawalilak joined the Werklund School of Education in 2004 after completing her PhD in Adult, Community, and Higher Education at the University of Calgary. Prior to this she worked as: a social worker with Services for the Handicapped, Child Protection, and Family Life Education (Parent Resource Unit) with Alberta Social Services (1973-1981); Instructor and Program Coordinator, Bow Valley College (1981-2000); and as a Teaching & Learning Centre Consultant, SAIT Polytechnic (2000-2004). Dr. Kawalilak's extensive background in planning and delivering programs for adult learners in a variety of traditional, non-traditional, and diverse adult work and learning contexts informs her research, teaching, and service in our undergraduate and graduate programs.
Colleen's work as Associate Dean International includes the negotiation of international agreements that support students and faculty with opportunities to work, learn, and research in diverse and challenging international contexts. Her work includes providing leadership and supporting the internationalization agenda in the Werklund School of Education. One of these initiatives is our Teaching Across Borders program, in our Bachelor of Education program.
Professional & Community Affiliations
Dr. Kawalilak remains active in the community through her research, service, and facilitation work that focuses on adult learning, teaching and learning for adult educators, strategic planning, and diversity and ethics awareness education. She volunteers her time on the Research Ethics Board (REB) with Bow Valley College and has led research initiatives for the College in First Nations communities. She has delivered numerous workshops/training sessions for SAIT Polytechnic in strategic planning, action planning, ethics, diversity, and inclusion. Her expertise has extended to the development and facilitation of online courses for the University of Victoria in the Certificate in Adult Learning program.
Memberships:
Canadian Association for the Study of Adult Education (CASAE)
Canadian Association for the Study of Educational Administration (CASEA)
Canadian Association for the Study of Education (CSSE)
Canadian Educational Researchers' Association (CERA)
Canadian Association for the Study of Women and Education (CASWE)
Citizenship and Education Research Network (CERN)
European Society for Research on the Education of Adults (ESREA)
Standing Conference on University Teaching and Research in the Education of Adults (SCUTREA)
European Association for International Education (EAIE)
Alliance for International Education (AIE)
Research
Areas of Research
Scholarly Activity
Dr. Kawalilak teaches and supervises students who areas of interest and research are located in adult education and adult learning in diverse formal and informal work and learning contexts. She is interested in the power and potential of dialogue within safe, challenging, and inclusive spaces that support diversity and advancing intercultural capacities, knowledge sharing, and relationality in teaching, learning, and leadership. Dr. Kawalilak's current research focuses on lifelong learning in professional contexts, reflexive practice, work and learning within and across diverse cultural contexts, relationship formation supported and informed by dialogue (trust, inclusion, compassion, care, and authentic relationship), and fostering a culture and practice of ethical internationalization in higher education.
Interests:
Adult Education
Adult Learning
Internationalisation, Global Contexts, and Diversity
Relational Epistemology
Lifelong Learning and Professional Development
Dialogue and Organiational Well-being
Qualitative Research
Participation in university strategic initiatives
Awards
University of Calgary Teaching Awards - Award for Graduate Supervision,

University of Calgary.

2019

WSE Distinguished Graduate Supervision Award,

University of Calgary, Werklund School of Education.

2018

UofC Service Award (15 yrs.),

University of Calgary.

2019

Internationalization Achievement Award (Teaching Across Borders),

University of Calgary (International).

2018

GREAT Supervisor Award,

Faculty of Graduate Studies, University of Calgary.

2016

GREAT Supervisor Award,

Faculty of Graduate Studies, University of Calgary.

2014
Publications
Adult Learning. In The Handbook of Adult and Continuing Education, 2020 Edition.

Kawalilak, C., & Groen, J. . Stylus Publishing. 73-80. (2021)

Pathways of adult learning: Professional and education narratives.

Groen, J., & Kawalilak, C.. Canadian Scholars Press. (2014)

A case in support of internationalisation of the curriculum and advancing intercultural capacities in a school of education.

Kawalilak, C., & Arshad, A.. Universidad de Guadalajara Press. in press. (2022)

Building bridges not barriers: Adult education and pre-service teacher education. In G. Strohschen & Associates (Ed.), The metagogy project: A theorem for a contemporary adult education praxis .

Kawalilak, C., & Groen, J.. American Scholars Press. 135-153. (2016)