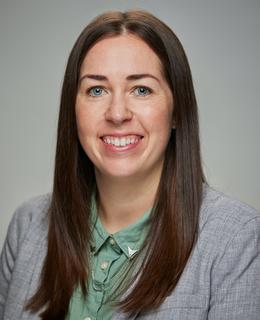 Dr. Meredith Maroney, PhD
Positions
Assistant Professor
Werklund School of Education, Specialization, Counselling Psychology
Background
Credentials
Licensed Psychologist, New York State, Office of the Professions,
Registered Psychologist, College of Alberta Psychologists,
Educational Background
PhD Counseling Psychology, The University of Massachusetts Boston,
MS Mental Health Counseling, The University of Massachusetts Boston,
BA Psychology, Loyola University Maryland,
Biography
Dr. Meredith Maroney was born and raised in the Boston area. She completed a BA in Psychology from Loyola University Maryland, her MS from the University of Massachusetts Boston (UMass Boston) in Mental Health Counseling, and her PhD in Counseling Psychology at UMass Boston. She has clinical experience in college counseling centers, hospital, and school settings, and is a registered psychologist in Alberta and New York. She is the Chair for APA's Division 17 (SCP) Section for the Advocacy of Sexual Orientation and Gender Diversity.
Research
Areas of Research
LGBTQ+ Mental Health
Dr. Maroney's research interests are in the areas of sexual orientation, gender diversity, autism, and psychotherapy interventions. More specifically, she conducts social justice informed research which seeks to 1) promote an understanding of minority stress experiences among diverse LGBTQ populations 2), facilitate coping with minority stressors through the development of interventions for LGBTQ-autistic individuals, and (3) inform systemic changes to promote well-being among sexual and gender minorities
Intersection of autism and LGBTQ+ identities
Coping with and understanding minority stress
Sexual Orientation and Gender Diversity
Qualitative Research
Quantitative Research
Awards
2021 Division 44 Distinguished Book Award,

APA's Society for the Psychology of Sexual Orientation and Gender Diversity.

2021
Publications
Building equity into research design: Community-based participatory research in counseling psychology.

Ertl, M., Maroney, M. R., & Horne, S. G. . Transforming Research Methods in Health Services Psychology: Applications for the Advocate ~ Practitioner ~ Scientist. (2022)

Gender identity, sexuality, and autism: Voices from across the spectrum.

Mendes, E. & Maroney, M. R.. Jessica Kingsley Publishers. (2019)

Mental health issues for sexual and gender minority individuals with physical or cognitive disabilities.

Maroney, M. R. & McGinley, M.. Oxford Handbook of Sexual and Gender Minority Mental Health. . (2020)

Wise as a serpent and soft as a dove: Strategies of LGBT+ activists in the mid-South.

Maroney, M. R., Horne, S. G., Wadler, B. M., Emerson, H. . Queering the Deep South.. (2020)

Healing from heterosexism: An empirically-based online exercise for processing heterosexist experiences .

Collins, K.M., Maroney, M. R., Roberts, T. S., Wadler, B. M. & Levitt, H. M.. Homework Assignments and Handouts for LGBTQ+ Clients: A Mental Health and Counseling Handbook. (2020)

At the intersection of the autism spectrum and sexual and gender diversity: Case studies for use with clinicians and clients.

Mendes, E. & Maroney, M. R.. Homework Assignments and Handouts for LGBTQ+ Clients: A Mental Health and Counseling Handbook. (2020)