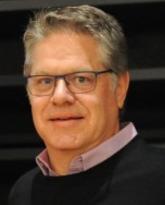 PhD
University of British Columbia
Rotary Graduate Scholar
University of Hawai'i at Manoa
MA
University of Victoria
Professional Diploma (Curriculum)
University of Calgary
BEd (With Distinction)
University of Calgary
Research and Scholarly Activity
Research areas
Diversity
Multicultural education
Human rights
Social justice
Social justice pedagogy and research
Social justice and equity in education
Anti-oppression education
Integrative anti-racism education
Critical whiteness studies
Collaborative, school-based research
Curriculum and instruction
Teacher education
Comparative and international education
Transformative education
Qualitative research
Critical pedagogy
Youth activism
Activities
Dr. Lund's current research on social justice education includes a SSHRC-funded national study on student activists, an environmental scan of community-engaged learning, and an ongoing study on enhancing service-learning for social justice within a pre-service teacher education program.
Current Projects:
Teacher Education for Social Justice: Enhancing Community-Engaged collaboration and Cultural Humility Through Critical Service-Learning, Social Sciences and Humanities Research Council (SSHRC) Insight Grant (2017-2020)
Enhancing Community-Engaged Teaching and Learning for Diversity, Taylor Institute for Teaching and Learning (2016-2019)
Service-Learning Program for Pre-Service Teachers, Quality Money Grant - Students' Union (2014-2019)
Professional & Community Affiliations
Dr. Lund served on the WSE Advisory Decanal Search Committee (Office of the Provost). He has served as Chair of the Faculty of Education Ethics Review Committee, for over 10 years as Board Member on the university's March 21/Stop Racism Committee, and is currently a member of the Diversity and Equity Network (Office of Diversity, Equity and Protected Disclosure), the Newcomer Research Network (Office of the Vice President Research), and the Membership Eligibility Committee (Alberta Teachers' Association). Dr. Lund was a 16-year Director of the Alberta Association for Multicultural Education, and Vice-President of the Dignity Foundation. He is on the Publications Committee of the National Association for Multicultural Education, and on the Planning Committee, International Centre for Intercultural Dialogue and Communication, Gothenburg, Sweden.
Biography
Dr. Lund was a high school teacher in Red Deer, Alberta for 16 years, and in his rookie year, formed an award-winning student activist program, Students and Teachers Opposing Prejudice (STOP). He joined the faculty in 2002, and his research focuses on social justice education and activism, professional education for equity, and community-engaged learning. From 2007-2012, Darren was the "Welcoming Communities" Domain Leader with the Prairie Metropolis Centre. He has published numerous articles, books, and book chapters, and has been recognized with a number of honours, including being named a Reader's Digest National Leader in Education, and one of Red Deer's Top Educators of the Century.
Past service:
2018-2019, Faculty Nominee, WSE Advisory Decanal Search Committee, Office of the Provost
2015-2018, Elected Member, Undergraduate Programs in Education Scholarship Committee
2015-2016, Member (Provost's invitee), Salary Anomalies Advisory Committee, Human Resources
2015-2016, Member (Provost's appointee), Sub-Committee on the Prevention of Sexual Harassment and Sexual Violence, Office of the Provost
2014-2016, Member, International Advisory Committee, Associate Dean International
2012-2016, Advisory Board Member, Werklund Foundation Centre for Youth Leadership Education
2011-present, Founding Member, International NAME Educators for Social Justice, Washington, DC
2011-2014, Member, General Promotions Committee, Office of the Provost, University of Calgary
2009-2015, Member, Advisory Committee on Equity Policy, Canada Research Chairs Program, Ottawa, ON
Publications
BOOKS:
Lund, D. E. (Ed.). (2018). The Wiley international handbook of service-learning for social justice. Hoboken, NJ: Wiley Blackwell.
Esmail, A., Pitre, A., Lund, D. E., Baptiste, H. P., & Duhon-Owens, G. (Eds.). (2018). Research studies on educating for diversity and social justice. Lanham, MD: Rowman & Littlefield.
Lea, V., Lund, D. E., & Carr, P. R. (Eds.). (2018). Critical multicultural perspectives on whiteness: Views from the past and present. New York, NY: Peter Lang.
Lund, D. E., & Carr, P. R. (Eds.). (2015). Revisiting the great white north? Rethinking whiteness, privilege, and identity in education (2nd Ed.). Rotterdam, The Netherlands: Sense.
Lund, D. E. (2014). Social justice at the heart of public education. Ottawa, ON: Canadian Teachers' Federation.
REFEREED JOURNAL ARTICLES:
Lund, D. E. (2018). "I would rather die than have a blood transfusion:" A dialogue about life, death, and freedom of conscience. Journal of Educational Thought, 51(1), 57-78.
Arthur, N., Lund, D. E., Russell-Mayhew, S., Nutter, S., Williams, E., Sesma Vazquez, M., & Kassan, A. (2017). Employing polyethnography to navigate researcher positionality on weight bias. The Qualitative Report, 22(5), 1395-1416. Retrieved from http://nsuworks.nova.edu/tqr/vol22/iss5/15
Grain, K. M., & Lund, D. E. (2016). The social justice turn: Cultivating "critical hope" in an age of despair. Michigan Journal of Service-Learning, 23(1), 45-59. DOI: http://dx.doi.org/10.3998/mjcsloa.3239521.0023.104
Panayotidis, E. L., Lund, D. E., Towers, J., & Smits, H. (2016). Worldlessness and wordlessness: How might we talk about teacher education in a fractured world? Critical Education, 7(7), 1-23. Retrieved from http://ices.library.ubc.ca/index.php/criticaled/article/view/186130
Lund, D. E., & Lee, L. (2015). Fostering cultural humility among pre-service teachers: Connecting with children and youth of immigrant families through service-learning. Canadian Journal of Education, 38(2), 1-30. Retrieved from http://www.cje-rce.ca/index.php/cje-rce/article/view/1744/1756
Panayotidis, E. L., Towers, J., Lund, D. E., & Smits, H. (2015). Collaborative writing as an exercise of poetic resistance in teacher education. Journal of the Canadian Association for Curriculum Studies, 12(2), 1-29. Retrieved from http://www.jcacs.com/#!v12-2-lundcollaborative-writing/cd25
Lund, D. E., Bragg, B., Kaipainen, E., & Lee, L. (2014). Preparing pre-service teachers through service-learning: Collaborating with community for children and youth of immigrant backgrounds. International Journal of Research on Service-Learning in Teacher Education, 2, 1-32. Retrieved from http://journals.sfu.ca/ijrslte/index.php/IJRSLTE/issue/view/5
Awards
2019 Research Excellence Award, Werklund School of Education, University of Calgary
2018 Critics' Choice Book Award (with V. Lea & P. R. Carr, for Critical Multicultural Perspectives on Whiteness: Views from the Past and Present), American Educational Studies Association
2017 University of Calgary Teaching Award, Curriculum Development (Advancing Healthy Schools & Socially Just Schools & Communities Team)
2016 U Make a Difference Award (with the Sub-Committee on the Prevention of Sexual Harassment and Sexual Violence), University of Calgary
2015 Educational Research Award, Alberta Teachers' Association
2015 Publication Award (with E. L. Panayotidis, H. Smits, & J. Towers), Canadian Association of Foundations in Education
2014 Eyes High Doctoral Recruitment Award, University of Calgary
2013 Distinguished Lecture Award, Werklund School of Education, University of Calgary
2013 Alberta Hate Crime Awareness Award (Provincial), Alberta Hate Crimes Committee
2012 Distinguished Scholar-Activist Award, American Educational Research Association (Critical Educators for Social Justice)
2012 Award of Excellence in Education (National, with the Service-Learning Program for Pre-service Teachers), Canadian Race Relations Foundation
2012 Service-Learning Excellence in Teacher Education (International, with the Service-Learning Program for Pre-service Teachers), Program Award Honorary Mention, International Center for Service-Learning in Teacher Education, Durham, NC