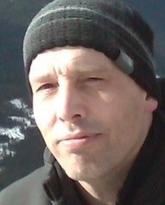 David Nordstokke
Associate Professor, PhD
PhD
University of British Columbia
MSc
University of British Columbia
BA
University of British Columbia
Research and Scholarly Activity
Research areas
Resilience
Child and youth mental health
Transition-age youth
Student experience in higher education
Teacher learning and professional development
Validity theory and test validation
Statistical simulation
Activities
Dr. Nordstokke conducts research across a variety of educational and psychological contexts. Much of Dr. Nordstokke's current research revolves around youth transition/youth mental health and factors (e.g., resilience) that are related to successful transition and positive life and mental health outcomes. Many projects that Dr. Nordstokke engage in are interdisciplinary and collaborative in nature and his typical role in this type of research has him focusing on designing sound research studies, selecting valid measurement strategies, and applying statistical models to data that are gathered across a number of disciplines. Another part of Dr. Nordstokke's research is focused on applied methods that include: (1) the design of research studies, (2) the collection and statistical analysis of data, and (3) the interpretation and dissemination of results.
Current Funded Projects:
Mental Health Risk and Resiliency Pathways: A prospective school cohort study. Mental Health Neuroteam, University of Calgary. Total amount of funding $247,800.00
Theoretical Orientations:
biopsychosocial
behavioural
ecological
Biography
Dr. Nordstokke is an Associate Professor in the Werklund School of Education at the University of Calgary. He received his PhD in 2009 from the University of British Columbia in Measurement, Evaluation and Research Methodology. He teaches courses in the area of measurement, research design and statistical analysis.
Publications
Prince-Embury, S., Saklofske, D.H., & Nordstokke, D.W. (In press). The Resiliency Scale for Young Adults. Journal of Psychoeducational Assessment, Online First.
Stelnicki, A.M., Nordstokke, D.W., & Saklofske, D.H. (2015). Who is the successful university student? An analysis of personal resources. Canadian Journal of Higher Education, 45(2), 214-228.
Quas, J., Oberlander, T., Nordstokke, D., Essex, M., Armstrong, J., Bush, N., Obradovic, J., & Boyce, T. (2014). The symphonic structure of childhood stress reactivity: Patterns of sympathetic, parasympathetic and adrenocortical responses to psychological challenge. Development and Psychopathology, 26(4pt1), 963-982.
Nordstokke, D.W., & Colp, S.M. (2014). Investigating the robustness of the nonparametric Levene test with more than two groups. Psicologica, 35, 339-361.
Vesely, A.K., Saklofske, D.W., & Nordstokke, D.W. (2013). EI Training and Pre-service Teacher Wellbeing. Personality and Individual Differences, 65, 81-85.
Thorne, K., Andrews, J., & Nordstokke, D. (2013). Relations among children's coping and anxiety: The mediating role of coping efficacy. The Journal of General Psychology, 140(3), 204-223.
Zhang, X., Lan, N., Bach, P., Nordstokke, D., Ellis, L., Meadows, G., & Weinberg, J. (2012). Prenatal alcohol exposure alters the course and severity of adjuvant-induced arthritis in female rats. Brain Behavior and Immunity, 26(3), 439-450.
Nordstokke, D.W., Zumbo, B.D., Cairns, S.L., Saklofske, D.H. (2011). The operating characteristics of the nonparametric Levene test for equal variances with assessment and evaluation data. Practical Assessment, Research & Evaluation, 16(5), 1-8.
Nordstokke, D.W. & Zumbo, B.D. (2010). A new non-parametric test for equal variances. Psicologica, 31, 401-430.
Wong, S., Nordstokke, D. & Gregorich, S. (2010). Measurement of social support across women from four ethnic groups: Evidence of factorial invariance. Journal of Cross-Cultural Gerontology, 25, 45-58.
Nordstokke, D.W. & Zumbo, B.D. (2007). A cautionary tale about Levene's tests for equality of variances. Journal of Educational Research and Policy Studies, 7(1), 1-14.
Awards
SSHRC Insight Development grant, 2011, Total Award: $70,000, 2 Years
Internal U of C grant, Funding received to aide in the creation and submission of a SSHRC Insight grant. Award: $1,000 (2010)
Michael Smith Foundation for Health Research graduate trainee award recipient in the area of population health, 2003-2004. $40,000.00