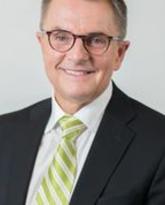 PhD
University of Alberta
MEd
University of Lethbridge
BEd
University of Lethbridge
BA
University of Lethbridge
Research and Scholarly Activity
Research areas
Curriculum theory and design
Literacy
Reading and writing
Pedagogy
Teacher education
Literacy engagement and learning
Complexity studies and education
Queer theory in education
Activities
Dr. Sumara's research spans the fields of Curriculum Studies, Teacher Education and Literacy Education. His specific foci include the studies of literary engagement, studies of normative and counter-normative structures in teacher education, and complexity studies of educational structures and systems. Professor Sumara is the author or co-author of 5 books and over one hundred peer reviewed publications.
Current Projects:
Project title, funding 2009 – 2012. Developing critical awareness of normative structures: A study of senior learners' engagements with literary reading and memoir writing practices. Principal researcher: R. Luce-Kapler; Co-researcher, D. Sumara. Funded by the Social Sciences and Humanities Research Council of Canada. Amount $124,500.
Professional & Community Affiliations
During his time as Dean, Dr. Sumara was involved in most aspects of curriculum, policy and planning for both K-12 and teacher education post-secondary contexts. As well, he continues to be involved with research organizations in the fields of Education, specifically in areas of curriculum, teacher education and literacy.
Association of Canadian Deans of Education
Canadian Association for Curriculum Studies
American Educational Research Association
Biography
Dr. Dennis Sumara is currently a Professor at the Werklund School of Education at the University of Calgary. Prior to this appointment he held administrative and academic appointments at University of British Columbia, University of Alberta, York University and Simon Fraser University. Before that, he was a Junior High School Language Arts teacher in Southern Alberta.
Publications
Sumara, D. (2002). Why reading literature in school still matters: Imagination, Interpretation, Insight. Mahwah, NJ: Lawrence Erlbaum Associates.
Sumara, D., Luce-Kapler, R., & Iftody, T. (2008). Educating consciousness through literary experiences. In M. Mason (Ed.) Complexity Theory and the Philosophy of Education. Oxford: Wiley-Blackwell.
Davis, B., Sumara, D., & D'Amour, L. (2012). Understanding school districts as learning systems: some lessons from three cases of complex transformation. Journal of Educational Change. 13: 373-399.
Sumara, D., Davis, B., & Iftody, T. (2006). Normalizing literary responses in the teacher education classroom. Changing English: Studies in Reading and Culture, 13(1), 55-68.
Sumara, D. (2002). Creating commonplaces for interpretation: Literary anthropology and literacy education research. Journal of Literacy Research, 34(2), 237-260.
Awards
Ed Fry Book Award, National Reading Conference (USA) for Why Reading Literature in School Still Matters: Imagination, Interpretation, Insight
The Canadian Association of Curriculum Studies Dissertation of the Year Award
The James Macdonald Prize in Curriculum Theory. Awarded by the Board of Trustees of JCT: Journal of Curriculum Theorizing