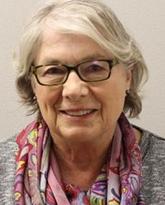 Dianne Dodsworth
Sessional Instructor
PhD
University of Alberta
MEd
Mount Saint Vincent University
MEd
Acadia University
BEd
Dalhousie University
BA
Dalhousie University
Research and Scholarly Activity
Research areas
Action research
Collaborative, school-based research
Curriculum and instruction
Design based research
Early mathematics development
Elementary education
Mathematical problem solving
Mathematics teacher thinking, knowledge and learning/education
Engineering education
Mathematics teaching and learning
Practicum
Pre-service teachers
Qualitative research
Teacher education
Teacher learning and professional development
Teaching and learning methods
STEM pedagogy
Activities
Dr. Dodsworth's scholarly interests are in the areas of mathematical identity of pre-service teachers, impact of STEM and Design courses on the practice of pre-service teachers, the influence of presenting routine mathematical problems into inquiry teaching, early childhood experiences of mathematics, and the partner teacher- student teacher relationship.
Current Projects:
Impacting Prospective Elementary School Teachers' Mathematical Identity Through A STEM Course
What If? Teachers' Stories Of The Relationship Between A Design Thinking Course And Field Experience Teaching
Exploring The Personal: A Study Of The Personal Relationship Between Student Teacher And Partner Teacher And Its Effect On The Field Experience
Rising To The Challenge: Enacting STEM In A Grade 1 Pre-Service Teacher's Classroom
Professional & Community Affiliations
CSSE/SCEE Canadian Society for the Study of Education
AERA American Educational Research Association
NCTM National Council of Teachers of Mathematics
Alberta Writers Guild
Stephen Lewis Grandmothers National Association
Wellspring Calgary
Biography
Dr. Dianne Joyce Dodsworth was born in Halifax, Nova Scotia, graduated from Dalhousie University [B.A; BEd], taught elementary and junior high school in Nova Scotia, was named Nova Scotia Teacher of the Year, headed the two year CUSO funded Nova Scotia Global Education Project, was chair of the Nova Scotia annual Teacher as Researcher conference, worked closely with Nancie Atwell, James Britton, and Douglas Barnes on holistic and authentic approaches to literacy. Presented locally, nationally and internationally on topics of elementary curriculum. She completed two Masters of Education Degrees [Literacy, Mount Saint Vincent University, [Administration, Acadia University] and completed her PhD in Mathematics Education [University of Alberta, 1998]. Her teaching interests include undergraduate courses in STEM, Design Thinking, Elementary English Language Arts and Humanities, Mathematics and Science and Field Experience. Her graduate teaching focuses on Leadership Research.
Publications
Latremouille, J., Grant, K., Kalu, F., Dodsworth, D., Knowlton-Cockett, P., Mitchell-Pellett, M-A., Paul, J. [2015]. Reimagining Teacher Education through Design Thinking Principles: Curriculum in the Key of Life. Journal of the Canadian Association for Curriculum Studies 13 88-112
Awards
Teaching Excellence Award 1998-1999 Honourable Mention