2021 Interdisciplinary Topics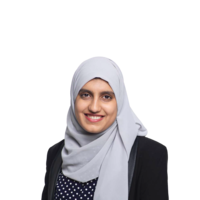 Teaching is one of the most rewarding professions, and I hope to influence young students and be an inspiration to them just as my teachers were to me. I feel supported by the Werklund School as it shares my values of leadership and the importance of community engagement. As an educator, it is our responsibility to be involved in our community, to encourage youth involvement and to help realize their potential.
Hamnah Altaf
Werklund Community Engaged Leadership Award
2021 Interdisciplinary Programs-Currently in Progress
Topics are delivered face-to-face, fully online, or blended (combined face-to-face and online). Our Interdisciplinary topics run over either three (Summer, Fall, Winter) or four (Summer, Fall, Winter, Spring) terms. Delivery and schedule information is listed on each topic details page.
Blended
Blended topics consist of our summer residency, and on campus experience held in Summer with online work completed before and/or after your time in Calgary. Fall, Winter, and Spring courses are typically held online through Desire2Learn and Zoom.
Fully Online
Fully online topics require no in-person meetings; students meet with their instructor and class through Desire2Learn and Zoom. Our online learning environment allows you to participate in live classes and complete coursework from wherever you are in the world.
Off Campus
Off campus topics take place face-to-face outside of Calgary. These Indigenous program areas offer students enriching, land-based experiences with intentional, seasonal approaches to learning and wellness.