In Memoriam
Dr. Jim Brandon, 1949-2021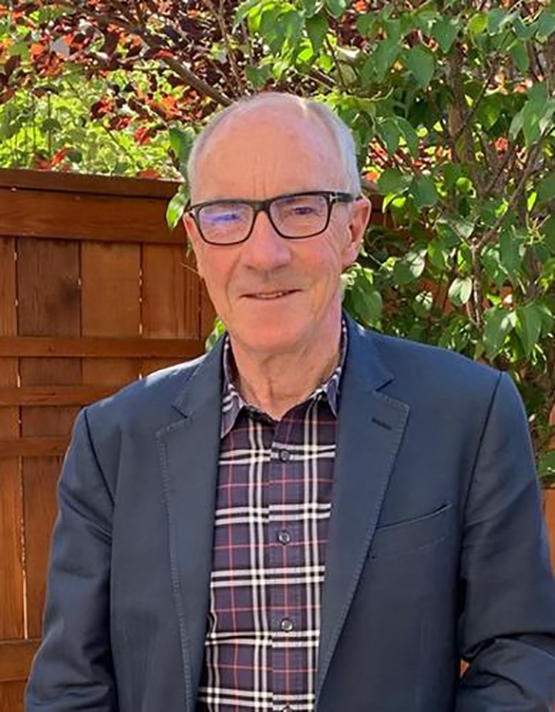 It is with a deep sense of sadness that we mourn the death of our friend and colleague, Dr. Jim Brandon, PhD'05.
In a career that spanned five decades, Jim excelled as a teacher, principal, superintendent, professor and associate dean. Since 2009, Jim was a much valued faculty member of the Werklund School of Education, where he built strong relationships with external partners in provincial education.
Colleagues found him to be the consummate educator, but moreso, a friend, confidant and mentor. While he garnered numerous accolades over the years, he took most pride in the successes of his students and his role as an academic.
In the weeks prior to his passing, Werklund School Dean Dianne Gereluk visited Jim and found his incredible spirit and personality undiminished. "What struck me both on that particular afternoon, and in the visits prior, was his utter gratitude and privilege for what it meant to be an academic. He exemplified and appreciated all that this position held: an opportunity to mentor students, many opportunities to conduct research that was meaningful and impactful with the ultimate hope that it would help our communities in real and tangible ways."
A welcome presence on campus, Jim was known as a storyteller who took the time to chat with everyone in the Education Tower, whether they be receptionists, custodial staff, students or fellow academics. Every door was open to Jim.
"Jimmy (as I called him) had a full life even before he became a superstar in Alberta's educational administrative firmament. Always dependable, always thoughtful, always respectful, always a friend to those who needed a friend — when all others had left the building. I will miss him."
- Dr. Kent Donlevy, PhD, Professor
"I had the honour of becoming Jim's colleague when I joined the University of Calgary, and I have come to think of him as one of the most generous, thoughtful, collegial, and kind people I know.  Jim was indeed someone who did what he loved in the service of others." 
- Brenda Spencer, Associate Professor 
"We were so fortunate when Jim joined the Werklund School of Education! He was a role model to his students, all of whom benefitted greatly from his mentoring. His inquisitiveness, his quiet and humble way, was evident in all that he did as he touched so many people within Werklund and the greater community,"
- Cynthia Prasow, Instructor
"During the past 10 years, rarely a day came to a close without a phone call or email from Jim — often beginning before 7 a.m., but frequently after he had already completed a lengthy run. For Jim, his health always was a priority. Even when Jim learned he would probably not be able to outrun the cancer that defied attempts to extinguish it, he said, 'I may have cancer, but I refuse to be defined by cancer.'"
- Dr. Sharon Friesen, PhD, Professor