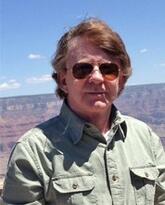 J. Kent Donlevy
Professor
PhD
University of Saskatchewan, 2003
MEd
University of Saskatchewan, 1994
BEd
University of Saskatchewan
JD
University of Saskatchewan, 1984
BA
University of Saskatchewan, 1973
Research and Scholarly Activity
Research areas
Constitutional, human rights and educational law
Ethics in leadership
Leadership in educational administration
Catholic education
Activities
Dr. Donlevy's research focus is on educational law with a particular focus on constitutional law, negligence, and Catholic education. A secondary focus is on ethics and leadership in education.
Current Projects:
Student Drivers and the Tort of Negligence
The Negligent Supervision of Doctoral Students
Freedom of Conscience and Education
Biography
Dr. Donlevy is an associate professor in the Werklund School of Education and former Associate Dean of the Graduate Division of Educational Research at the University of Calgary. He is the Chair of the Research Ethics Appeal Board, and the Grievance Advisor for the Faculty Association at that University. He teaches ethics and law, is an annual lecturer in the civil litigation course in the Faculty of Law at the University of Alberta, as well as a frequently invited lecturer and debater at the Centre for Constitutional Studies in that Faculty. He has presented at the Legal Education Society of Alberta, advised law firms on both tortious and constitutional issues (retained as an expert in those areas for litigation purposes), and been consulted by both Saskatchewan Justice and Alberta Justice. Most recently he has assisted in the preparation of a factum at he Saskatchewan Court of Appeal. He has a B.A., B.Ed., M.Ed. (Thesis), Ph.D. (Educational Administration) and J.D. (University of Saskatchewan).
He has been a K-12 teacher in both Saskatchewan and Alberta, a school principal, and a negotiator for the Saskatchewan Teachers' Federation and the Alberta Teachers' Association, He has published over 45 peer reviewed articles in various jurisdictions (Canada, the United States, the United Kingdom, and Australia) and has co-authored the Guides to Alberta School Law, Saskatchewan School Law, Ontario School Law, and is currently completing with colleagues the Guide to PEI School Law. His most recent publication is a peer-reviewed article in the Supreme Court Law Review.
His current task is the writing of an edited book entitled, Legal Issues In Canadian Education: A National Perspective, researching Violence in Alberta's Urban High Schools. In April 2018, he was an invited lecturer at California State University on a comparison of freedom of conscience and religion under the Charter and religious protections under the First Amendment of the United States.
He has been a member of the Saskatchewan Law Society since 1985 and, many years ago, litigated cases in provincial court (Sask.), the Court of Queen's Bench (Sask.) and the Supreme Court of Canada. He is qualified at the Court of Queen's Bench in Alberta as an expert witness involving educational law in both constitutional and tortious matters. He has presented at CAPSLE's Annual Conferences (Canadian Association for the Practical Study of Law in Education) since 2013 and is currently on the CAPLSE Board.
Professional & Community Affiliations
Dr. Donlevy, provides assistance to law firms with respect to civil litigation involving constitutional and tortuous matters which are before the Court of Queen's Bench for Alberta and has been consulted with regard to similar matters in Saskatchewan. He has lectured on constitutional issues at Queen's University (Faculty of Education), York University (Osgood Hall Law School), University of Alberta (Faculty of Law), University of New Brunswick (Faculty of Law and Education), University of British Columbia (Centre for Studies in Religion and Society).
Publications
Donlevy, J.K. (2010). Constitutional Rights, Constitutional Privileges and the School Boundary Dispute in Alberta Journal of Educational Administration and Foundations
Donlevy, J. K. (2008). Catholic Schools and Freedom of Conscience in the Canadian Charter of Rights and Freedoms Journal of Catholic Legal Studies (St. John's School of Law, New York) Symposium Issue Vol. 47, 1, pp. 69-96.
Donlevy, J. K. (2004). Value Pluralism and Negative Freedom: The Surrey and Trinity Cases. McGill Journal of Education 39 (3) pp. 305-325
Donlevy, J.K., Chomos, J., & Walker, K.D. A Guide to Alberta School Law 2008 Blitzprint, Calgary, AB.
Donlevy, J.K. (2009). The Ten Dimensions of Inclusion: Non-Catholic Students in Catholic Schools Sense Publications, Netherlands
Awards
Killam Resident Fellowship (2006)
Teaching Excellence Award Faculty of Education (2005)
Teaching Excellence Award Students' Union University of Calgary (2004)