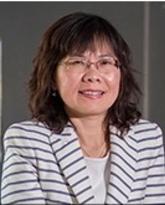 PhD
University of British Columbia
MA
The National University of Malaysia
BA (Honours)
The National University of Malaysia
Research and Scholarly Activity
Research areas
Classroom assessment and student learning
Quantitative research methods
Educational and psychological measurement
Technology and teacher education
Teacher learning and professional development
Collaborative, school-based research
Comparative and international education
Activities
Dr. Koh's research focuses on authentic assessment task design and its impacts on students' engagement in learning, teachers' assessment literacy and professional development, teachers' judgment and moderation practice in school-based assessment, and teachers' conceptions of assessment across different sociocultural contexts. In addition, she is interested in the areas of test development and validation, online diagnostic assessment, and digital portfolios. She was instrumental in leading a classroom assessment panel in the signature CORE I Research Program on Pedagogy and Assessment at the National Institute of Education Singapore. She also developed the Singaporean Diagnostic Reading Assessment, which serves as a formative assessment tool to enhance the quality of reading instruction for young children. Currently, Dr. Koh is working closely with Dr. Olive Chapman and a group of preservice teachers at the Werklund School of Education in the design and development of mathematics authentic assessment tasks and instructional materials, with an eye toward building preservice elementary teachers' expertise in mathematics authentic assessment.
Current Projects:
Building Preservice Elementary Teachers' Capacity in Mathematics Authentic Assessment (SSHRC Insight Grant)

Developing Preservice Teachers' Mathematics Knowledge for Teaching, Assessment Literacy, and Conceptions of Assessment (University of Calgary Teaching and Learning Grant)
Biography
Dr. Koh grew up in Malaysia and had taught psychology, educational assessment, and research methods courses in various cultural contexts. She was a lecturer in clinical child psychology but went on to complete her doctoral study in educational measurement, assessment, evaluation, and research methodology at the University of British Columbia. Prior to joining the University of Calgary, she was an assistant professor with the Centre for Research in Pedagogy and Practice, and the Curriculum, Teaching, and Learning Academic Group at the National Institute of Education, Nanyang Technological University in Singapore. She has served as the Program Chair of Division D (Measurement and Research Methodology) at the 2018 American Educational Research Association (AERA) annual meeting. At the University of Calgary, Dr. Koh teaches both undergraduate and graduate courses in classroom assessment. She is also a supervisor cum mentor of doctoral students in Learning Sciences and serves as an Editorial Board Member of the Journal of Early Childhood Literacy.
Professional & Community Affiliations
Dr. Koh offers her expertise in assessment to the schools in Canada, Singapore, and the Philippines. She has also provided her technical advice to the UNESCO's literacy assessment project and serves as a consultant for the Singapore Centre for Chinese Language to develop the first Chinese Language Oral Proficiency Diagnostic Assessment Tool.
Canadian Society for the Study of Education (CSSE)
American Educational Research Association (AERA)
International Association for Educational Assessment (IAEA)
Publications
Koh, K., DePass, C., & Steel, S. (forthcoming). Developing teachers' assessment literacy in cross-cultural contexts: The good, the bad, and the ugly. Brill|Sense bookseries.
Koh, K., & Chapman, O. (2018). Improving teachers' assessment literacy in Singapore mathematics classrooms: Authentic assessment task design. Diagnostic Competence of Mathematics Teachers, 207-221.
Tan, C., & Koh, K. (2018). Signature pedagogies for educators using films: An example from Singapore. The Teacher Educator, 53(1), 86-100.
Koh, K., Burke, LECA., Luke, A., Gong, W., & Tan, C. (2017). Developing the assessment literacy of teachers in Chinese language classrooms: A focus on assessment task design. Language Teaching Research, 1-25. DOI: 10.1177/1362168816684366
Koh, K., & Tan, C. (2016). Promoting reflection in pre-service teachers through problem-based learning: An example from Canada. Reflective Practice, 17(3), 347-356.
Koh, K. (2014). Authentic assessment, teacher judgment and moderation in a context of high accountability. In C. Wyatt-Smith, V. Klenowski, & P. Colbert (Eds.), The enabling power of assessment. Heidelberg: Springer.
Koh, K. (2012). Teachers' assessment literacy and student learning in Singapore mathematics classrooms. In B. Sriraman, J. Cai, K. Lee, L. Fan, Y. Shimuzu, C.S. Lim, & K. Subramanian (Eds.), The first sourcebook on Asian research in mathematics education: Korea, Singapore, China, Japan, India and Malaysia. The Montana Mathematics Enthusiast: Monograph Series in Mathematics Education. Charlotte, NC: Information Age Publishing.
Koh, K., Tan, C., & Ng, P.T. (2012). Creating thinking schools through authentic assessment: The case in Singapore. Educational Assessment, Evaluation and Accountability, 24(2), 135-149.
Koh, K. (2011). Improving teachers' assessment literacy through professional development. Teaching Education, 22(3), 255-276.
Koh, K., & Luke, A. (2009). Authentic and conventional assessment in Singapore schools: An empirical study of teacher assignments and student work. Assessment in Education: Principles, Policy & Practice, 16(3), 291-318.
Koh, K., & Zumbo, B. (2008). Multi-group confirmatory factor analysis for testing measurement invariance in mixed item format data. Journal of Modern Applied Statistical Methods, 7(2), 471-477.
Ercikan, K., & Koh, K. (2005). Examining the construct comparability of the English and French versions of TIMSS. International Journal of Testing, 5(1), 23-35.
Awards
University of Calgary Eyes High Doctoral Recruitment Award
University of Calgary Teaching Award for Curriculum Development
Partner of Teachers' Network Award, Singapore
Canadian Commonwealth Scholarship
R. Howard Webster Foundation Fellowship
UBC University Graduate Fellowship