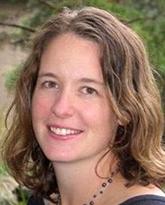 Marie-Claire Shanahan
Associate Professor
PhD - Curriculum Studies
OISE/University of Toronto
MA - Science Education
OISE/University of Toronto
BEd - Physics and Math Education
Queen's University
BScE - Mechanical Engineering
Queen's University
Research and Scholarly Activity
Research areas
Science education
Identity development
Conversation and discourse analysis
Theory/philosophy of science
Sociology of science
Science communication studies
Activities
Dr. Shanahan's research focuses on personal interactions between insiders and outsiders in science contexts. She examines student-teacher interactions and their impact on student identity development including motivation and interest in pursuing careers and further studies in science. She also has a special interest in informal science education and outreach, studying mentorship programs and public outreach events. Her interest in insider-outsider interactions is especially prominent in her research of online science communication, where she examines science blogs and online commenting communities to understand the judgments participants make about each other's expertise and how and why they engage in arguments and collaborations.
Current Projects:
Future Science Leaders: Challenging identities through online and in-person interactions with peers and mentors in partnership with Science World in Vancouver, BC. (2011-2013).
Creating science through discourse: Exploring the use of language to establish the social structure of the science classroom (2009-2013).
Biography
Dr. Shanahan was born and raised in rural Eastern Ontario in the Ottawa Valley. She began her career teaching elementary and high school science and math in Toronto but soon returned to graduate studies at the University of Toronto. She joined the Faculty of Education in July 2013 as Research Chair in Science Education and Public Engagement, moving from a position as Associate Professor of Science Education and Science Communication at the University of Alberta. She has had a nearly lifelong passion for science education and outreach and has volunteered at science events for kids and adults since she was a teenager. She maintains this passion through ongoing projects in science communication as a writer, blogger and radio host alongside her research work.
Professional & Community Affiliations
Dr. Shanahan is active in both science education and science communication communities. She is former president of the Canadian Science Education Research Group, an elected member of the Engineering Education Research Group of the National Association for Research in Science Teaching and a member of the editorial board of the journal Studies in Science Education. She is also a member of the National Association of Science Writers and the Canadian Science Writers Association.
Publications
Delos Santos, J., & Shanahan, M.-C. (2012). Using online comments to explore public reaction to the oil sands monitoring plan announcement: An argumentation analysis. Journal of Activist Science Education, 4(1), 1-42
Shanahan, M.-C. (2011). Science blogs as boundary layers: Creating and understanding new interactions through science blogging. Journalism: Theory, Practice and Criticism, 12, 903–919.
Shanahan, M.-C., & Nieswandt, M. (2011). Science student role: Evidence of social structural norms specific to high school science. Journal of Research in Science Teaching, 48, 367–395.
Hazari, Z., Sadler, P. M., Sonnert, G., & Shanahan, M.-C. (2010). Connecting high school physics experiences, outcome expectations, physics identity, and physics career choice: A gender study. Journal of Research in Science Teaching, 47, 978–1003.
Shanahan, M.-C. (2009). Identity in science learning: Exploring the attention given to agency and structure in studies of identity. Studies in Science Education, 45, 43-64.
Awards
2012 Finalist for the American Association for the Advancement of Science Early Career Award for Public Engagement with Science
2010 International Committee Early Career Scholar National Association for Research in Science Teaching