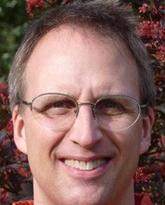 Michael Zwiers
Adjunct Assistant Professor
Sessional Instructor
PhD Counselling Psychology
University of British Columbia
MEd Educational Psychology
University of Alberta
BEd Elementary Education (Early Childhood Specialization)
University of Alberta
Research and scholarly activity
Research areas
Child and youth mental health
Mental Health
AD/HD across the lifespan
Autism-Spectrum across the lifespan
Psychologicalmassessment and diagnosis
Professional education amd supervision
Counselling and school psychology
Aboriginal counselling
Activities
Prior to joining the faculty at the U of C, Dr. Zwiers wrote and presented in the area of mental health disorders, with a special focus on AD/HD, learning disabilities, and anxiety and mood disorders. Dr. Zwiers has engaged in collaborative research with physicians in the areas of AD/HD and Autism intervention and is continuing this work at the U of C. Current projects include treatment outcome research with a group intervention program for Adult AD/HD as well as treatment of youth with high-functioning autism and AD/HD. Dr. Zwiers is also interested in the training of professionals and regularly presents to physicians, psychologists, and educators in the areas of assessment/diagnosis and youth mental health.
Biography
Dr. Michael Zwiers is a native Albertan who began his professional career as an elementary school teacher before pursuing a Master's degree in Educational Psychology (University of Alberta). He completed his PhD in Counselling Psychology at the University of British Columbia, including a doctoral internship at the Hospital for Sick Children in Toronto. Dr. Zwiers obtained 2 years of post-doctoral training in clinical psychology and was subsequently registered to practice psychology in the areas of clinical, counselling, and school psychology. Before relocating to Alberta in 2008, he worked in a number of practice settings, including hospitals, primary care with family physicians, school boards, and independent practice. Dr. Zwiers has worked with clients across the lifespan, focusing on the diagnosis and treatment of mental health disorders including anxiety and mood disorders, pain disorders, AD/HD and disruptive behavioural disorders as well as individuals facing normal life challenges.
Dr. Zwiers enjoys spending time in the mountains and holds a black belt in Aikido.
Professional & Community Affiliations
In addition to holding a permanent teaching certificate in the province of Alberta, Dr. Zwiers is registered to practice psychology in the provinces of Alberta and Manitoba. Dr. Zwiers is also a professional member of the Canadian Psychological Association, Canadian Counselling and Psychotherapy Association, Psychologists' Association of Alberta, and Canadian Association of School Psychologists, as well as being a non-physician member of the Canadian ADHD Resource Alliance.
Dr. Zwiers provides consultative services to the CanLearn Society, a non-profit organization that serves individuals with primary attention and learning problems.
Publications
Zwiers, M. L., (In Press). Interviewing children for research. In B. Hopkins, E. Geangu, & S. Linkenauger: The Cambridge encyclopedia of child development, (2nd ed.). Cambridge, England: Cambridge University Press.
Zwiers, M. L. (2016). The art and practice of supervision: Supporting the development of professional counsellors. In B. Shepard & L. Martin (Eds.), Supervision of the Canadian counselling and psychotherapy profession. Ottawa, Canada: Canadian Counselling and Psychotherapy Association.
Johnstone, R. C., & Zwiers, M. L. (2016). Evolving nature of school psychology in Alberta: Politics and practice. Canadian Journal of School Psychology, 31 (3), 166-187. doi: 10.1177/0829573516655229
Zwiers, M. L. (2015). DSM-5 and the provision of psychological services in schools: Intellectual and learning disabilities. Psymposium, 25 (3), 6-9.
Zwiers, M. (2015). Three surprising things about the DSM-5, CPA Counsellor, 8 (1) ,13-15.
Awards
Psychologist of the Year Award – Psychologists Association of Alberta: 2015-2017
Pearl Turner Memorial Prize, University of Alberta