Partner Teachers: Professional Learning Series
Registration now open!
Moving beyond the individual to create collective well-being by Dr. Kendrick and Dr. Russell-Mayhew
Date: January 27, 2021
Time: 4:30 – 6 p.m. MT
Platform: Zoom
What lessons could we learn from the COVID-19 crisis and how will we act upon them with intention, compassion, and courage? Staff and student well-being can be mutually reinforcing when it is intentionally and systemically prioritized. Especially in times of difficulty, there are occupational hazards for teachers including emotional labour, compassion stress and fatigue, and burnout. How might we imagine a narrative of teaching that is energizing and empowering to both manage the complexities of education today, and to spark an upward spiral of well-being for teachers and students?
Register now:
Thanks! You'll get a confirmation email shortly.
Collection of personal information
Your personal information is collected under the authority of section 33(c) of the Freedom of Information and Protection of Privacy Act, and is required for updating your email subscription preferences. If you have any questions about the collection or use of this information, please contact the Office of Advancement at digital@ucalgary.ca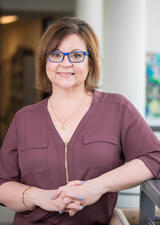 Dr. Shelly Russell-Mayhew
Dr. Russell-Mayhew is a national leader in mental health research and translation, bridging the gap between the eating disorder and obesity fields to find integrative and preventative interventions. Through skillful integration of social and medical sciences, and deep collaboration with practitioners, Shelly has changed how we understand the effects of weight bias on mental health. She is leading a transformation in wellness teaching and practice.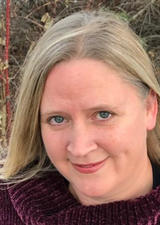 Dr. Astrid Kendrick
Dr. Astrid Kendrick was a classroom teacher for the Calgary Board of Education for seventeen years before taking on a new challenge at the Werklund School of Education. She completed her Doctor of Education in 2018 and is a passionate advocate for teacher and student well-being. Her current area of research is the influence of compassion fatigue, burnout, and emotional labour on educator well-being. She recently received an Online Teaching Excellence award from the Werklund School of Education.
Upcoming webinars in the professional learning series
These professional learning sessions will be facilitated by Werklund Instructors to support knowledge sharing in targeted areas. Themes include: online and blended learning, teacher wellness, Indigenous education, and teaching for diversity.
Registration will open two-three weeks prior to the date of the event. 
Mar 11, 2021
How can I Indigenize? by Dr. Poitras-Pratt and Dr. Louie
Canadians are starting to awaken to the dark truths of Canada's colonial past thanks to the ongoing efforts of Indigenous and other concerned leaders. Educators are seen to be at the forefront of this critical movement; yet they are also rightly asking how they can teach what they are only starting to learn themselves. Similarly, questions arise from pre-service and practicing teachers as to what constitutes appreciation and engagement with Indigenous culture and what crosses the line to that of appropriation when incorporating Indigenous material? While the learning can be challenging, our approach to this sessions is collaborative and nurturing.Our aim is for each participant to emerge from the session engaged, inspired, and equipped with tools to create meaningful change ad to work towards their own Indigenizing goals.
May 5, 2021
Opening an Uncomfortable Conversation on Social Justice in Schools by Dr. Lund
Educators and other professionals are correctly being encouraged to attend to diversity issues in their practice. This session will offer a timely reminder that this work of attending to difference is not simply about "managing diversity" or pursing harmony with our students.
Bringing about social and institutional changes toward inclusion and social justice requires thoughtful advocacy and even some professional risk. He will address notions of privilege, and the need to attend to our own complex identities in this work to be better advocates for all of our students.