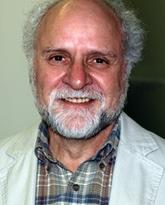 PhD
University of Toronto
MEd
McGill University
BA - Psychology
St Francis Xavier University
Research and Scholarly Activity
Research areas
Intelligence, cognition, and personality
Educational leadership
Aboriginal education
Identity development
Emotional intelligence
Counselling and health issues
Parent affective programs
Perfectionism
Problem-based learning
Activities
Dr. Mendaglio's research focuses on the psychology of giftedness and the theory of positive disintegration.
Current Projects:
First Nations' Conceptions of giftedness, Asford Foundation
Case studies in giftedness: The lived experience
Moral Leadership: application of the theory of positive disintegration
Presentations:
The Social/Emotional Mind of the Gifted Learner: A Conception of Giftedness to Guide Parenting
When confronted with challenging gifted children, parents often seek advice from literature-- namely print form or the web. Info that parents find is often intended for academic or research purposes—not for daily parenting. Dr. Mendaglio presents his concept of giftedness, as used in family counseling, which is intended to guide parenting.
Professional & Community Affiliations
Dr. Mendaglio has offered his expertise in the area of giftedness to a various school districts.
Calgary Board of Education
Westmount Charter School
Rockyview school district
Biography
Dr. Mendaglio, born in Italy, spent his youth in Montreal. He is married with three daughters and a son. His education includes: BA in psychology, St Francis Xavier, 1967; MEd in counseling, McGill University, 1972, PhD in counselling psychology, University of Toronto, 1976. Sal joined the counselling psychology program in 1976. In 1995, Sal moved to offering graduate and undergraduate courses in education. Sal's area of passion has been the psychology of giftedness with particular emphasis on counseling gifted individuals. Currently he is teaching in the BEd program and graduate courses in leadership and gifted education.
Publications
Mendaglio, S. (in press). Gifted students' transition to university, Gifted Education International.
Mendaglio, S. (2012). Self concept of gifted students: A multi-theoretical perspective. In T.L. Cross and J.R. Cross (Eds), Handbook for counselors serving students with gifts and talents, pp. 297-314. Waco, TX: Prufrock Press.
Mendaglo, S. (2012). Giftedness and overexcitabilities research: A call for a paradigm shift, Journal for the Education of the Gifted, 207-219.
Mendaglio, S. (2010). Overexcitabilities and Dabrowski's theory. In F. Preckel, W. Schneider, & H. Holling (Eds.), Diagnosis of giftedness. Series: Yearbook of the pedagogical psychological diagnosis. Tests and Trends (Vol. 8, pp. 169-196).
Rinn, A.N., Mendaglio, S., Rudasill, K.M., & McQueen, K.S. (2010). Examining the relationship between the overexcitabilities and self-concepts of gifted adolescents via multivartiate cluster analysis. Gifted Child Quarterly, 54: 3-17.
Awards
Distinguished Lecture, Faculty of Education 2008