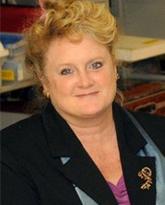 Shelleyann Scott
Professor
PhD
Curtin University
MEd (thesis)
Curtin University
Bachelor of Applied Science (Human Biology/Multidisciplinary Science)
Edith Cowan University
Research and Scholarly Activity
Research areas
Educational administration and leadership
Higher education administration and leadership
Leadership development
Capacity building of individuals and organizations
Professional development
Activities
Dr. Scott's research interests include capacity building for leaders, individuals, and organisational effectiveness; leadership development; professional development; instructional strategies; and trends and issues in student assessment. Drs. Shelleyann and Donald E. Scott established the International Study of Leadership Development in Higher Education (ISLDHE) which encompasses research partners in Australia, Canada, England, Fiji, New Zealand, and United Arab Emirates. This scholarly collective is exploring the the availability and effectiveness of leadership preparation and development programs and experiences focusing on varied levels of leadership in higher education, for example, Associate Deans, Department Heads/Chairs, Deans, Provosts/ProVice Chancellors/Presidents. Shelleyann is also a long time member of the International Study of Principal Preparation (ISPP) - an established international scholarly collective aimed at exploring the effectiveness of principals' leadership development across different cultural contexts.
Current Projects:
International Study of Leadership Development in Higher Education (ISLDHE)
International Study of Principal Preparation (ISPP)
Professional & Community Affiliations
Dr. Scott is a member of the Canadian Society for Studies in Education, Canadian Association for Studies in Educational Administration (currently Vice President), American Educational Research Association, and the British Educational Leadership Management and Administration Society.
Biography
Dr. Shelleyann Scott is a Professor in Leadership, Policy, and Governance specialisation in the Werklund School of Education. She has held numerous leadership roles within the university context including most recently the Associate Dean, Professional and Community Engagement and Director of Graduate Programs at the University of Calgary. Prior to joining the University of Calgary in 2007, Shelley was the Director and Coordinator of Teaching and Learning at Curtin University Business School, the largest business school in Australia. Shelley has experience in education, government, and business contexts. Her work experience encompasses leadership in an education district office, high school teaching, medical technology, and business consultancy. She has extensive experience as a professional developer and a quality assurance auditor in: Australia, Fiji, Hong Kong, Indonesia, Malaysia, the Philippines, Singapore, and Sri Lanka.
Publications
Scott, S., Scott, D.E., & Webber, C.F. (Ed.). (2015). Leadership for assessment, inclusion, and learning. Dordrecht, The Netherlands: Springer.
Scott, S., Scott, D.E., & Webber, C.F. (Ed.). (2015). Assessment in education: Implications for leadership. Dordrecht, The Netherlands: Springer.
Scott, S., & Scott, D.E. (2015). Fairness and equity for the gifted and talented student. Exploring differentiated assessment. Assessment Matters.
Scott, S. (2015). Reconceptualising instructional leadership: Exploring the relationships between leadership, instructional design, assessment, and student needs. InS. Scott., D.E. Scott., & C.F. Webber (Eds.), Leadership for assessment, inclusion, and learning. Dordrecht, The Netherlands: Springer.
Scott, S., Scott, D.E., & Webber, C.F. (2015). The assessment KSA learning journey: Expanding the 4L – Life-Long Learning Leader – framework. InS. Scott, D.E. Scott, & C.F. Webber (Eds.), Assessment in education: Implications for leadership. Dordrecht, The Netherlands: Springer.
Scott, S., Scott, D.E., & Longmire, L. (2015). Leading assessment for gifted and talented students: The pursuit of mediocrity or excellence? InS. Scott., D.E. Scott., & C.F. Webber (Eds.), Leadership for assessment, inclusion, and learning. Dordrecht, The Netherlands: Springer.
Webber, C.F., & Scott, S. (2015).Student assessment in a civil society. (Chapter 2). InS. Scott, D.E. Scott, & C.F. Webber (Eds.), Assessment in education: Implications for leadership. Dordrecht, The Netherlands: Springer.
Scott, S., Webber, C.F., Lupart, J. L., Aitken, N., & Scott, D.E. (2014). Fair and equitable assessment practices for all students. Assessment in Education: Principles, Policy & Practice. 21(1). 52-70. doi: 10.1080/0969594X.2013.776943
Webber, C.F., Scott, S., Aitken, N., & Lupart, J.L. (2014). Challenges to the fair use of student assessment data. International Studies in Educational Administration, 42(3).
Scott, S., & Scott, D.E. (2013). Principal preparation experiences. In C.L. Slater & S. Nelson (Eds.), Understanding the principalship: An international guide to principal preparation (Vol. 19, pp. 45-70). Bingley, UK: Emerald Group Publishing Ltd.
Scott, D.E., Scott, S., Dixon, K.C., Okoko, J.M., & Dixon, R. (2013). Indigenous principals' perspectives on leadership development. In C. L. Slater & S. Nelson (Eds.), Understanding the principalship: An international guide to principal preparation (Vol. 19, pp. 315-344). Bingley, UK: Emerald Group Publishing Ltd.
Scott, S., & Webber, C.F. (2013). Entrepreneurialism for Canadian principals: Yesterday, today, and tomorrow. Journal of Research on Leadership Education, 8(1), 113-136. doi: 10.1177/1942775112443438
Webber, C.F, & Scott, S. (2012). Student assessment in a Canadian civil society. Journal of Management Development. 31(1), 34-47. doi: 10.1108/02621711211190989
Scott. S., Webber, C.F., Aitken, N., & Lupart, J. (2011). The importance of developing and enhancing teachers' assessment knowledge, beliefs, and expertise: Findings from the Alberta Student Assessment Study. The Educational Forum, 75(2), 96-113. doi: 10.1080/00131725.2011.552594
Awards
The Walter D Neal Award for Excellence in Educational Research (Doctoral Research) - 2002
Australian Postgraduate Award with Stipend (APAWS) scholarship for Doctoral studies (1998)
Western Australian Institute of Educational Research (WAIER) Award for Postgraduate Research (Excellence in a Master of Education by Research degree) - 1998
Australian College of Education Prize for Excellence in Pre-service Teacher Education
Member of the Vice-Chancellor's List (received for excellent academic performance placing the student in the top 1% of the cohort