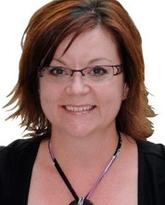 Shelly Russell-Mayhew
Werklund Research Professor
PhD - Counselling Psychology
University of Calgary
MSc - Counselling Psychology
University of Calgary
BSc - Psychology (Honors)
Research and Scholarly Activity
Research areas
Body image
Collaborative, school-based research
Counselling and health issues
Eating disorders
Obesity
School-based prevention programs
Mental health and well-being
Risk and protective factors
Developmental wellness and resiliency
Weight bias
Activities
Dr. Russell-Mayhew's research: (a) focuses on the prevention of eating-related issues particularly in school contexts; (b) considers the risk and protective factors that integrate the prevention of eating disorders and obesity with the promotion of mental wellness and resiliency; (c) uses various and mixed methodological designs to capture both process and outcome in an ecological framework; and (d) capitalizes on interdisciplinary knowledge in creating research teams.
The primary objective of Dr. Russell-Mayhew's research program is to lead and transform research about weight-related issues like body image (perceptions, attitudes, and experiences about the body), disordered eating (e.g., unhealthy methods of weight change), weight-related disorders (e.g., obesity and eating disorders) and professional conversations and interactions about weight (e.g., weight bias). Body weight and embodiment are important to well-being and healthy development. Her research is informed by clinical and research experience in interdisciplinary team contexts, as well as linkages between her work in academia and committee work with policy-makers and community partners.
Body Image Research Lab
Dr. Russell-Mayhew's Body Image Research Lab provides opportunities for (a) collaboration on existing data sets and research projects; (b) contributions to research supervision of undergraduate and master's students; (c) participation in within- and across- faculties research team meetings on interdisciplinary projects and across universities on provincial and national projects; and (d) dissemination opportunities both written and oral in individual and group contexts. Dr. Russell-Mayhew create a research milieu that is a collaborative learning experience for her students, capitalizes on their individual strengths, provides opportunities to be mentored and be a mentor, creates interdisciplinary skills, and is directly in line with the future career objectives of each student. Her supervision follows a scientist-practitioner model and involves intensive individual supervision as well as at least monthly group supervision in the lab.
Body Image Research Lab website
Current Projects:
2018. WellAhead Student Wellbeing for Systems Change Fund: McConnell Foundation. Teachers of Tomorrow: Advancing School Wellness Through Teacher Preparation. CO-PRINCIPAL. (Murray, K. – Ever Active Schools).
2017. Werklund School of Education Development Grant. Feasibility and Utility: Expert Professionals' Perceptions of Weight as a Social Justice Issue. PRINCIPAL.
2017. University of Calgary Teaching and Learning Grant. $40,000. Transforming Teacher Preparation: The Impact of a Comprehensive School Health Course on Teaching and Learning. PRINCIPAL. (Gabriele, T., Gereluk, D., & Murray, K.)
Professional & Community Affiliations
Dr. Russell-Mayhew holds membership in a number of professional organizations including: Canadian Counselling and Psychotherapy Association, Canadian Psychological Association (CPA), Canadian Obesity Network, Eating Disorder Association of Canada and the Academy for Eating Disorders (AED). She is the past treasurer for the counselling psychology subsection of CPA, and former co-chair of the special interest group in prevention for AED.
Biography
Dr. Russell-Mayhew is a registered psychologist with a research program focused on eating and weight-related issues. In 2014, Dr. R-M was awarded with the Distinguished Research Supervision Award from the WSE and a Great Supervisor Award from the Faculty of Graduate Studies and in 2015 she was awarded a Werklund Research Professorship and the Distinguished Research Lecture Award.
Publications
Please see CV for a complete list
Nutter, S., Russell-Mayhew, S., Arthur, N., & Ellard, J. H. (2018). Weight bias as a social justice issue: A call for dialogue. Canadian Psychology. Advance Online Publication. doi:10.1037/cap0000125
Russell-Mayhew, S., Ireland, A., Murray, K., Alberga, A. S., Nutter, S., Gabriele, T., Peat, G., & Gereluk, D. (2017). Reflecting and informing a culture of wellness: The development of a comprehensive school health course in a bachelor of education program. Journal of Educational Thought, 50 (2&3), 156-181.
Alberga, A.S., Pickering, B., Hayden, K.A., Ball, G.D.C, Edwards, A., Jelinski, S., Nutter, S., Odie, S., Sharma, S. & Russell-Mayhew, S*. (2016). Weight bias reduction in health professionals: A systematic review. Clinical Obesity, 175-188. doi: 10.1111/cob.12147
Russell-Mayhew, S., & Grace, A. (2015). A call for social justice and best practices for the integrated prevention of eating disorders and obesity. Eating Disorders: The Journal of Treatment & Prevention. doi:10.1080/10640266.2015.1113829
Russell-Mayhew, S., Nutter, S., Ireland, A., Gabriele, T., Bardick, A., Crooks, J. & Peat, G. (2015). Pilot testing a professional development model for pre-service teachers in the area of health and weight: Feasibility, utility and efficacy. Advances in School Mental Health Promotion, 1-11. doi: 10.1080/1754730X.2015.1040040
Awards
Distinguished Research Lecture Award (2015). Werklund School of Education, UCalgary
Inaugural Academic Fellow (2014 -2017), Population Health and Inequities Research Centre (PHIRC), Institute of Public Health, Cumming School of Medicine, UCalgary. One of eight academics receiving this honor in recognition of research contributions related to public health.
Distinguished Research Supervision Award (2014), Werklund School of Education, UCalgary
GREAT Supervisor Award (2014), Faculty of Graduate Studies, UCalgary