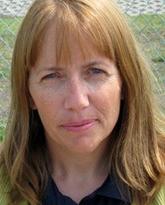 Sylvie Roy
Associate Dean Research
Professor
PhD
University of Toronto-OISE
MA
Université du Québec à Montréal
BEd
Université de Sherbrooke
Research and Scholarly Activity
Research areas
Bilingual/Second Language Education
French Immersion School
Second Language Teaching and Learning
Sociolinguistics
Discourse Analysis
Qualitative Research - Ethnography
Activities
Dr. Sylvie Roy's research focuses on discourses and practices of learning and teaching French as a second language. Related to this work is looking at macro and micro understanding of language issues, ideologies, discursive practices in francophone or French immersion contexts in Canada. She also looks at what people say about bilingualism and multilingualism from a sociolinguistic for change point of view. Sociolinguistic for change look at language practices from a critical lenses and situated in historical context, in time and space. Sociolinguistic of change allow researchers and participants to understand that they are part of constructing discourses and linguistic ideologies. Social dynamics are explicitly discussed and utilized for change in schools and other public institutions.
Current Projects:
Apprentissage du français en immersion au primaire : discours et pratiques (CRSH)
Learning French in immersion : discourses and practices (SSHRC)
Biography
Dr. Sylvie Roy received her PhD at the University of Toronto (Ontario Institute of Studies in Education). She completed her MA at the Université du Québec à Montréal in Didactique des langues secondes. Her areas of expertise are : sociolinguistics, teaching and learning a second language, discourse analysis, francophone minorities, bilingualism. She is the Past President of the Canadian Applied Linguistics. She is currently the Chair of Languages and Diversity EDSA.
Professional & Community Affiliations
Publications
Roy, S. (accepted) Qui a le meilleur français? Représentations des variétés linguistiques du français en immersion. Canadian Journal of Applied Linguistics/Revue canadienne de linguistique appliquée.
Roy, S., & Galiev, A. (2011). Discourses on Bilingualism in the Canadian French Immersion Program, Canadian Modern Language Review/Revue canadienne des langues vivantes. 67 (3), pp. 351-376.
Roy, S. (2010). Not Truly, Not Entirely. . . . Pas comme les francophones. Canadian Journal of Education. Special Issue on Language, Identity and Educational Policies. 33(3). pp. 541-563.
Roy, S. (2009). Enseigner et apprendre le français en Alberta. Education Canada, vol. 49, no 1, p. 8-12.
Auger, N. et S. Roy. (2011). Quelles constructions identitaires des élèves en classes d'immersion ? Perspectives comparées : Canada / France. Chap. Perspectives linguistiques et culturelles", coll. Enfances et Langage, Paris, L'Harmattan.
Journal Articles - Non-Peer Reviewed