Engaging Students with Inquiry
Creating inquiry questions is a central part to engaging students in meaningful learning. In this two-day professional learning opportunity, you'll have the chance to work with experienced teachers to design learning for your students using inquiry, student questions, and outdoor education strategies.
This hands-on experience will take place at the University of Calgary's BioGeoscience Institute in  February and March 2021, dates TBD. Participants will examine how to engage their students in nature and STEM, and focus their planning on their upcoming Field 2 placements. This opportunity will strengthen your skills as a teacher, and give you direct strategies to use with your students this semester.
Fee: $40 per person for two days of programming led by the BioGeoscience team
Logistics:
Participants will be responsible for transporting themselves to and from the university's BioGeoscience Institute, just west of Calgary. If you don't have access to a car but would like to attend, we encourage you to connect with other students to arrange a carpool!
Participants will be responsible for bringing their own lunch each day, as well as clothes suitable for outdoor teaching and travel in Kananaskis. You will spend most of both days outside, so dressing for the weather is key. Activities may include hiking, walking, and working in nature.
Eligibility: This trip is only open to students taking EDUC 465 (Field 2) this semester. Full payments must be received by February 2021, date TBD. As space is limited, spots will be given in the order that students submit the registration fee.
Day One:
Schedule your trip to arrive onsite at 9:00am, as we will begin no later than 9:15am
This first day will focus on inquiry techniques and question scaffolding, including:

Creating hooks for starting topics
Creating testable questions
Leading inquiry exercises
Backward design using concept mapping

We will finish by 3:00pm, so you can expect to be back in Calgary by 4:00pm (depending on where you live)
Between Sessions:
Once you know your Field 2 placement (school, grade level(s), subject(s)), read the Program of Studies for the areas you'll be teaching
Thinking about the first day and the work you're doing in your Specialization class, come prepared with questions on how you can engage students with inquiry in Field 2
Day Two:
Schedule your trip to arrive onsite at 9:00am, as we will begin no later than 9:15am
This second day will focus on connecting these concepts to your Field 2 placement, including:

Learning strategies and group management
Simulations, games, and five-minute field trips
Bringing the naturalist into the classroom
Connections to STEM and your own teachable subject area

We will finish by 3:00pm, so you can expect to be back in Calgary by 4:00pm (depending on where you live)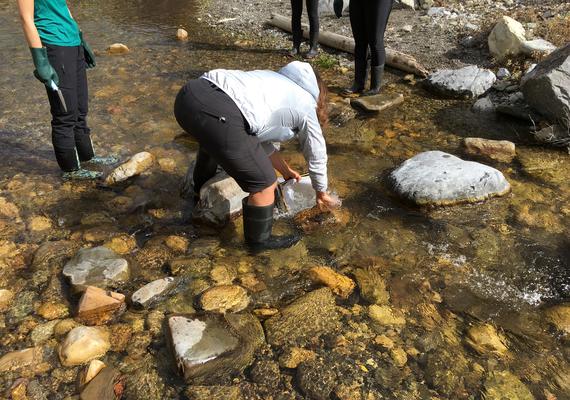 Engaging Students with Inquiry
You'll need to register, pay, and complete the waiver in order to register completely. Questions? Email WSE.Community@ucalgary.ca