STEM Field Trip to BioGeoscience Institute
In this field trip to the University of Calgary's BioGeoscience Institute, you'll have the opportunity to experience STEM in the natural world and learn how to provide your future students with STEM Inquiries in the field. This  hands-on experience will focus on how teachers design and use STEM learning environments. We will spend time brainstorming and developing STEM inquiry ideas, including:
How do you a start with a large topic and help students develop useful questions?
How do you design field investigations?
How will students conduct field investigations?
What equipment is needed? How is the equipment used?
How do students collect, analyze, and interpret data?
By the end of the weekend your confidence with designing STEM learning environments in the field will soar. This field trip is welcome to anyone regardless of their background in STEM subjects. Don't miss this incredible learning opportunity.
Fee:
$75, which includes: transportation to, from, and within the BioGeoscience Institute's field station in Kananaskis, Alberta; dinner (on Saturday) and breakfast and lunch (on Sunday); accommodations; and programming led by the BioGeoscience team
Packing Information:
Participants will be responsible for bringing their own lunch (for Saturday) as well as clothes suitable for outdoor teaching and travel in Kananaskis, Alberta, and any personal effects you need for staying overnight at the field station
Accommodations will be indoors at the field station and include linens, however participants should dress appropriately for the weather and be prepared to be outside for extended periods of time during both days
Activities may include hiking, walking, and working in nature (including local streams/rivers)\
Eligibility:
This trip is only open to students taking EDUC 427: Science, Technology, Engineering, and Math (STEM) Education until September, 2020. The trip will be open to all Education students starting 2020 dates TBD. Full payments must be received by 2020 Dates TBD. As space is limited, spots will be given in the order that students submit the registration fee.
Field trip to BioGeoscience Institute: 2020 Dates TBD
Day One:
8:00am: Depart from the University of Calgary Education Block
9:00am: Arrive at the Field Station
9:00am-12:00pm: Field trip logistics and inquiry learning
12:00pm: Bagged Lunch
1:00-6:00pm: Aquatic Lab and Education Programming
6:00pm: Dinner
7:00pm+: Evening activities and optional history walk
Day Two:
8:00am: Breakfast
9:00am-12:00pm: Forestry Programming
12:00pm: Lunch
1:00-4:00pm: Presentations and Debrief
5:00-6:00pm: Return to the University of Calgary Education Block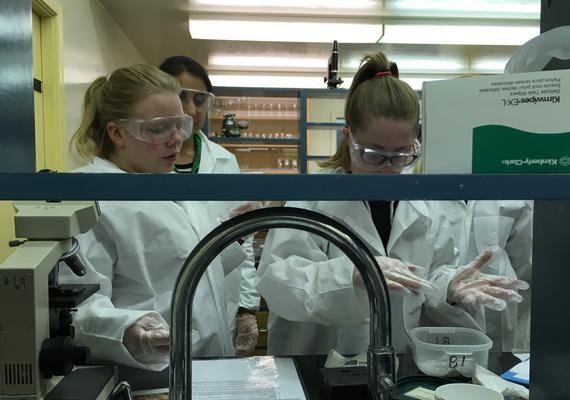 STEM Field Trip 2020
You will need to register, pay, and complete the waiver in order to register completely. Questions? Email wse.experiential@ucalgary.ca