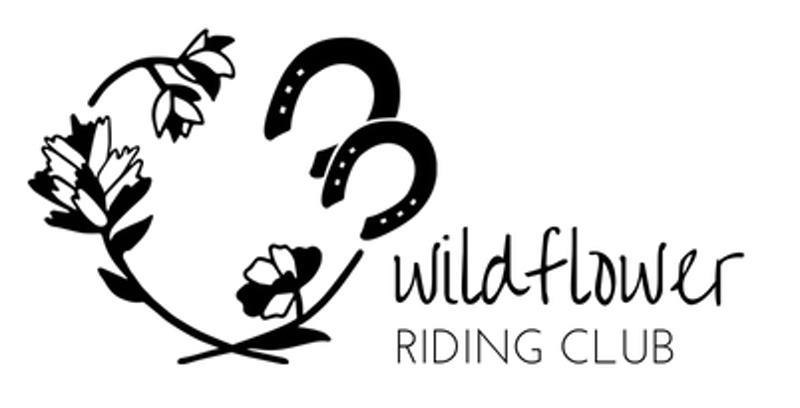 Wildflower Riding Club provides learning experiences on a working farm. Through animal-assisted learning, outdoor education, and sport, we develop life skills, physical literacy, and emotional intelligence in students.  Our current programming centers around equine activities. We offer horseback riding and horsemanship lessons to students of all ages and we specialize in working with children who aren't fitting in other programs because of learning disabilities, developmental disabilities, physical disabilities and other disorders. 
Wildflower is creating the Curriculum Design Team which will support the expansion of our programming to include an outdoor learning program on the farm. This program will include animal-assisted learning, outdoor play, farm skills, and more. Children ages 8-10 will be participating in a 12-week session on Saturday mornings.  We are also developing an identical program for homeschooled children during the week. Activities will include building obstacle courses for goats and chickens, doing equine-assisted learning activities, riding lessons, structured wandering time in nature, unstructured outdoor play, and more. As a test program, this is a great opportunity to create lesson plans for a non-traditional setting, deliver them, get immediate feedback, and revise in real time. 
What's involved
Students are primarily responsible for developing lesson plans, preparing materials, and working with our staff to deliver programming.
Feedback: 1 hour weekly of gathering feedback from staff and students, compiling data, and providing guidance on how to improve future lesson plans.
Planning: 1 hour weekly planning meeting, in person or on zoom. Our staff come together to plan every detail of the upcoming weeks of programming. You may be tasked with additional responsibilities for preparing for delivery of the lesson plan if you will be participating in programming.
Programming: 3 hours weekly program delivery on Saturdays from 9 am to 12 pm from January 7-March 25. Students are not expected to be there for every session, but are strongly encouraged to participate in delivering lesson plans as often as possible.
Requirements
Pre-service teachers need a current Police Information Check with Vulnerable Sector Screening (issued after July 1 of the current academic year). Students who do not already have a police check should begin this process at their local police station as soon as possible, as police checks often take 4-6 weeks to process.
Program Learning Outcomes
Apply a variety of leadership strategies to develop meaningful relationships with the program and its participants
Articulate how specific experiences contribute to their growth as an educator
Design and implement a variety of activities that meet students' interests and learning needs 
Develop stronger connections to the professional community and specific organizations
Examine a variety of approaches to teaching and learning in non-traditional educational settings
Examine how programming fosters inclusion and personal growth
Examine how programs and educators create communities that are conducive to teaching and learning
Examine how teaching and learning take place in other contexts
Examine the diverse ways children and youth experience and express knowledge, actions, and identities
Identify specific opportunities for you to contribute to program communities in a positive, professional manner
Lead or co-lead the component of at least one project within the program
Model positive behavior for children, youth, teachers, and parents
Winter 2023
Applications: Applications will be open until the team is full
Winter Placements Start: early January (volunteer dependent)
Check-In Sessions: Dates to be scheduled based on Curriculum Design Team's availability
Winter Placements End: mid-March (volunteer dependent)
Curriculum Design Team Training Dates
Orientation
Orientation will happen the week of January 2
If we do not have interest at that time, we will plan an orientation for later, and students can work on the outdoor learning program for homeschool students, which will begin later in January.
Programming Times
Saturdays from 9 am to 12 pm from January 7-March 25
Session dates: Jan. 28, Jan. 31, Feb. 17, Feb. 18, Mar. 11, Mar. 18, Apr. 1, Apr. 18, May 20
We will be running multiple sessions, year-long. We welcome students to participate in any/all of them.
Time Commitment
2-5 hours weekly for 12 weeks
In total, pre-service teachers agree to commit to a minimum of 24-60 hours to this opportunity.