Werklund Virtual Celebration for the Class of 2020 #WerklundGrad
Congratulations Werklund Class of 2020!
Although our graduation celebrations look different this year, you, our graduates, have much to be proud of. You not only completed your studies and achieved this important milestone while in quarantine, but you did so while adapting to new learning environments and delivery modes. You overcame unique and sudden barriers often while supporting loved ones in their own struggles. The strength, resiliency and commitment required to do this is admirable. While plans are in place to celebrate you in the traditional way, next fall – by crossing the iconic stage in the Jack Simpson Gymnasium – this virtual celebration is meant as one way to recognize and commend you on this important achievement.
Dean's Address
Addresses from the Associate Deans of Undergraduate and Graduate Programs
Messages from Faculty & Staff
Alumni Pledge and Message
Special Guests
A Year in Review 
Tag us on social media
Don't forget to follow and tag us on social media, @UCalgaryAlumni and @UCalgaryEduc and post your own celebratory moments using the official hashtags #WerklundGrad and #UCalgaryGrad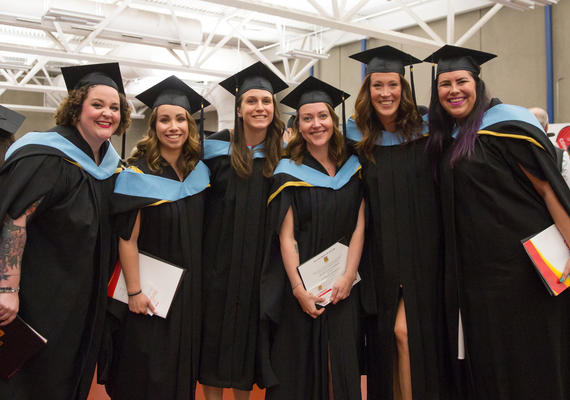 Stay connected with Werklund
Participate in our research, be a partner teacher, or attend an event