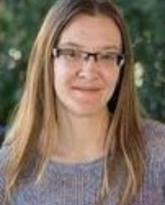 Yvonne Hindes
Instructor, PhD, RPsyc
PhD - School and Applied Child Psychology
University of Calgary, 2011
MSc - School Psychology
University of Calgary, 2007
BA - Psychology (Hons)
University of Lethbridge, 2005
Research and Scholarly Activity
Research areas
Developmental psychopathology
Resilience
Psycho-educational assessment
Child and youth mental health
Educational psychology
Activities
Theoretical Orientations:
Biography
Dr. Yvonne Hindesfirst became interested in child development and developmental psychopathology during her undergraduate work at the University of Lethbridge. She then moved to Calgary to complete her Master's and Ph. D in School Applied Child Psychology at the University of Calgary. She was a sessional instructor with the University of Calgary from 2011-2017. She joined the Werklund School of Education as an Instrutor in 2017. She has been a Registered Psychologist since 2010.
Professional & Community Affiliations
Dr. Yvonne Hindes is a member of some professional organizations associated with psychology.
College of Alberta Psychologists (CAP)
Canadian Psychological Association (CPA)
Publications
Schroeder, M., Hindes, Y., & Andrews, J. (2009). Cross-racial supervision: Critical issues in the supervisory relationship. Canadian Journal of Counselling, 43(4), 295-310.
Jordan, J., Hindes, Y., & Saklofske, D. (2009). School psychology in Canada: A survey of roles and functions, challenges and aspirations. Canadian Journal of School Psychology, 24(3), 245-264.
Hindes, Y., Thorne, K., Schwean, V., & McKeough, A. (2008). Promoting intrapersonal qualities in adolescents: Evaluation of Rapport's Teen Leadership Breakthrough Program. Canadian Journal of School Psychology, 23(2), 206-222.
Montgomery, J. M., Schwean, V. L., Burt, J. G., Dyke, D. I., Thorne, K. J., Hindes, Y. L., McCrimmon, A. W., & Kohut, C. S. (2008). Emotional intelligence and resiliency in young adults with Asperger's disorder: Challenges and opportunities. Canadian Journal of School Psychology, 23(1), 70-93.
Hindes, Y., & Mather, J. (2007). Inclusive education at the post-secondary level: Attitudes of students and professors. Exceptionality Education Canada, 17(1), 107-127.