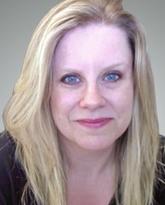 Amy Burns
Associate Dean Undergraduate Program
Doctor of Philosophy
University of Calgary
Master of Arts
University of Calgary
Bachelor of Education
University of Lethbridge
Bachelor of Fine Arts
University of Lethbridge
Research and Scholarly Activity
Research areas
Case study research
Critical discourse analysis
Educational administration and leadership
Educational policy
Female leadership
Feminist theory/research
Leadership development
Narrative inquiry
Poststructural Feminist Theory
Teacher education
Research & Scholarly Activity
Dr. Burns' research is focused on two distinct yet interconnected topics. In this work she explores the narrative lifeworlds of both preservice and in-service teachers as well as women in leadership both in K-12 and postsecondary. Her most recent work examines the ways in which female postsecondary leaders conceptualize their experiences within the academy. Dr. Burns is also interested in the ways in which preservice teachers conceptualize their roles as teacher leaders and the government policy narratives that shape leadership within K-12 and postsecondary education. Her work has been published in education, student affairs and leadership journals journals.
Current Projects;
Strengths-based teaching: The role of StrengthsQuest for postsecondary students in teaching roles, University of Calgary Teaching and Learning Grant
Field Experience Assessment and Teaching Quality Standards, Alberta Education
Biography
Dr. Burns has been a public school teacher and leader in various school divisions across Alberta since convocating with a Bachelor of Education and a Bachelor of Fine Arts from the University of Lethbridge in 1996. In 2001, she completed her MA in Educational Leadership and in 2008 her PhD in Educational Leadership, both from the University of Calgary. In 2014, Dr. Burns joined the Werklund School of Education at the University of Calgary where she acts as the Director of Field Experience and then was appointed Associate Dean of Undergraduate Programs in Education in 2018. She teaches both graduate and undergraduate courses and is the co-creator and academic coordinator for the Leading with Heart certificate in the Interdisciplinary Master of Education program.
Publications
Eaton, S.E. & Burns, A. (Eds.). (2020). Women Negotiating Life in the Academy – A Canadian Perspective. Toronto, ON: Springer. doi: 10.1007/978-981-15-3114-9
Burns, A. & Mitchell-Pellett, M-A. (Eds.). (2020). Leading with heart: Enacting self-care, collective care and justice. Burlington, ON: Word and Deed Publishing. ISBN: 978-199-94224-6-2
Burns, A. (2020). Bringing my past into my future as a woman in the academy. In S.E. Eaton & A. Burns (Eds.), Women Negotiating Life in the Academy – A Canadian Perspective. (pp. 3-14). Toronto, ON: Springer. doi: 10.1007/978-981-15-3114-9
Burns, A., Danyluk, P., Kapoyannis, T., & Kendrick, A. (2020). Leading the pandemic practicum: One teacher education response to the COVID-19 crisis. International Journal of E-Learning and Distance Education, 35(2), 1-25. http://www.ijede.ca/index.php/jde/article/view/1173
Burns, A. (2019). Non-traditional student teaching: Creating future leaders through disruption. International Studies in Educational Administration, 47(2), 58-72.
MEDIA WORK
Awards
2018 - Awarded, Werklund School of Education Excellence in Service Award Werklund School of Education
2017 - Awarded, Werklund School of Education Excellence in Teaching Award Werklund School of Education