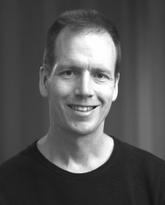 Douglas Clark
Research Professor - Design Based Learning
PhD in Education in Mathematics, Science, and Technology
University of California at Berkeley
MA in Science Education
Stanford University
BA in Biology
Institution University of North Carolina-Chapel Hill
Research and Scholarly Activity
Research areas
Game-based learning
Complexity
STEM pedagogy
Science education
Programming languages
Engineering education
Cognitive science
Informal science education
Online learning communities
Design based research
Problem-based learning
Learning sciences
User-centered design
Activities
My research spans multiple areas, and I look for students who are interested in working with me in one or more of these general areas:
Analyzing and designing to support how in-service and pre-teachers think about and engage in design. Our goal is to support teachers in thinking about design for more fundamental changes to the cultural configurations and opportunities of their classrooms in support of increasing equity and support for diversity within their classrooms.

Engaging students and teachers in explanation and argumentation alone or in groups online, face-to-face, or in writing to learn about scientific and socio-scientific topics. This work has focused on supporting people in critical thinking around claims and evidence.

Designing simulations, games, and multimedia inquiry environments for science learning (e.g., http://www.surgeuniverse.com).
Across all of these projects I am very interested in issues of learning, design, engagement, critical thinking, problem solving, motivation, and equity. If you are interested in potentially applying to University of Calgary and working with me at University of Calgary in one of these areas or other related areas, please email me about your interests.
Biography
Dr. Clark taught high school and middle school science in Arizona and California. Dr. Clark completed his MA at Stanford University and PhD at University of California at Berkeley in Math, Science, and Technology Education. Prior to joining University of Calgary in 2017, Dr. Clark was a professor of the learning sciences and science education at Vanderbilt University in the United States. Dr. Clark loves playing digital games and board games of all kinds.
Professional & Community Affiliations
Dr. Clark has served as Associate Editor of the Journal of the Learning Sciences. He has also served on the editorial boards of several of the most prestigious journals in Science Education and the Learning Sciences including Journal of the Learning Sciences, Journal of Research in Science Teaching, and Science Education. He has been a Survey Assessment Innovations Lab Network advisor to the National Assessment of Educational Progress (NAEP) in the United States and was one of the original twenty members of the Academic Consortium on Games for Impact that was initially commissioned by the US White House Office of Science and Technology Policy. In addition, he is active with local schools and runs a weekly role-playing club for middle school and high school students at one of the schools.
International Society of the Learning Sciences
American Educational Research Association
Games, Learning, and Society
Publications
*Please see full list including book chapters at www.dougclark.info
Clark, D. B., & Sengupta, P. (2020). Reconceptualizing Games for Integrating Computational Thinking and Science as Practice: Collaborative Agent-Based Disciplinarily-Integrated Games. Interactive Learning Environments, 28(3), 328-346. https://doi.org/10.1080/10494820.2019.1636071
Pierson, A.*, Brady, C. E., & Clark, D. B. (2020). Balancing the Environment: Computational Models as Interactive Participants in a STEM Classroom. Journal of Science Education and Technology, 29(1), 101-119.https://doi.org/10.1007/s10956-019-09797-5 http://link.springer.com/article/10.1007/s10956-019-09797-5
Pierson, A.* & Clark, D. B. (2019). Sedimentation of Modeling Practices: Dimensions of Co-Operative Action at a Classroom Scale. Science & Education, 28(8), 897–925. https://doi.org/10.1007/s11191-019-00050-4
Pierson, A.*, Clark, D. B., & Kelly, G. J. (2019). Learning Progressions and Science Practices: Tensions in Prioritizing Content, Epistemic Practices, and Social Dimensions of Learning. Science & Education, 28(8), 833-841. https://doi.org/10.1007/s11191-019-00070-0
Krinks, K.*, Sengupta, P., & Clark, D. B. (2019). Benchmark lessons, modeling, and programming: Integrating games with modeling in the curriculum. International Journal of Gaming and Computer-Mediated Simulations, 11(1), 39-50. https://doi.org/10.4018/IJGCMS.2019010103
Dikici, A., Özdemir, G., & Clark, D. B. (2018 online). The relationship between demographic variables and scientific creativity: Mediating and moderating roles of scientific process skills. Research in Science Education. https://doi.org/10.1007/s11165-018-9763-2
Pierson, A. & Clark, D. B. (2018). Engaging students in computational modeling: The role of an external audience in shaping conceptual learning, model quality, and classroom discourse. Science Education, 102(6), 1336-1362 https://doi.org/10.1002/sce.21476
Van Eaton, G., Clark, D. B., & Sengupta, P. (2018). Revoicing, bridging, and stuttering across formal, physical, and virtual spaces. International Journal of Gaming and Computer-Mediated Simulations, 10(2), 21-46. https://doi:10.4018/IJGCMS.2018040102
Clark, D. B., Tanner-Smith, E., Hostetler, A., Fradkin, A., & Polikov, V. (2018). Substantial Integration of Typical Educational Games into Extended Curricula. Journal of the Learning Sciences, 27(2), 265-318. https://doi.org/10.1080/10508406.2017.1333431
Pierson, A., Clark, D. B., & Sherard, M. (2017). Learning Progressions in Context: Tensions and Insights from a Semester-Long Middle School Modeling Curriculum. Science Education, 101(6), 1061–1088. https://doi.org/10.1002/sce.21314
Martinez-Garza, M., & Clark, D. B. (2017). Investigating epistemic stances in game play with data mining. International Journal of Gaming and Computer-Mediated Simulations, 9(3),1-40. https://doi.org/10.4018/IJGCMS.2017070101 https://www.igi-global.com/article/investigating-epistemic-stances-game-play/191243
Kinnebrew, J., Killingsworth, S., Clark, D. B., Biswas, G., Sengupta, P., Minstrell, J., Martinez-Garza, M., & Krinks, K., (2017). Contextual markup and mining in digital games for science learning: Connecting player behaviors to learning goals. IEEE Transactions on Learning Technologies, 10(1), 93-103. https://doi.org/10.1109/TLT.2016.2521372
Virk, S. S., Clark, D. B., & Sengupta, P. (2017). The design of disciplinarily-integrated games as multirepresentational systems. International Journal of Gaming and Computer-Mediated Simulations, 9(3), 67-95. https://doi.org/10.4018/IJGCMS.2017070103 https://www.igi-global.com/article/design-disciplinarily-integrated-games-multirepresentational/191245
Clark, D. B., Virk, S. S., Barnes, J., & Adams, D. M. (2016). Self-explanation and digital games: Adaptively increasing abstraction. Computers & Education, 103, 28-43. https://doi.org/10.1016/j.compedu.2016.09.010
Clark, D. B., Tanner-Smith, E., & Killingsworth, S. (2016). Digital games, design, and learning: A systematic review and meta-analysis. Review of Educational Research, 86(1), 79-122. https://doi.org/10.3102/0034654315582065 http://rer.sagepub.com/content/86/1/79.full.pdf+html
Clark, D. B., Virk, S. S., Sengupta, P., Brady, C., Martinez-Garza, M., Krinks, K., Killingsworth, S., Kinnebrew, J., Biswas, G., Barnes, J., Minstrell, J., Nelson, B., Slack, K., & D'Angelo, C. M. (2016). SURGE's evolution deeper into formal representations: The siren's call of popular game-play mechanics. International Journal of Designs for Learning, 7(1), 107-146. https://doi.org/10.14434/ijdl.v7i1.19359 https://scholarworks.iu.edu/journals/index.php/ijdl/article/view/19359
Sengupta, P., & Clark, D. B. (2016). Playing Modeling Games in the Science Classroom: The Case for Disciplinary Integration. Educational Technology, 56(3), 16-22. https://arxiv.org/abs/1607.05094
Basu, S., Biswas, G., Sengupta, P., Dickes, A., Kinnebrew, J., Clark, D. B. (2016). Identifying middle school students' challenges in computational thinking-based science learning. Research and Practice in Technology Enhanced Learning, 11(1), 1-35. https://doi.org/10.1186/s41039-016-0036-2 http://link.springer.com/article/10.1186/s41039-016-0036-2
Sengupta, P., Krinks, K., & Clark, D. B. (2015). Learning to deflect: Conceptual change in physics during digital game play. Journal of the Learning Sciences, 24(4), 638-674. https://doi.org/10.1080/10508406.2015.1082912
Killingsworth, S., Clark, D. B., & Adams, D. M. (2015). Self-explanation and explanatory feedback in games: individual differences, gameplay, and learning. International Journal of Education in Mathematics, Science and Technology. 3(3), 162-186. http://ijemst.com/issues/3_3_1_Killingsworth_Clark_Adams.pdf
Virk, S. S., Clark, D. B., & Sengupta, P. (2015). Digital Games as Multirepresentational Environments for Science Learning: Implications for Theory, Research, and Design. Educational Psychologist. 50(4), 284-312. https://doi.org/10.1080/00461520.2015.1128331
Clark, D. B., & Martinez-Garza, M. (2015). Deep Analysis of Nuances and Epistemic Frames Around Argumentation and Learning in Informal Learning Spaces. Computers in Human Behavior, 53, 617-620. https://doi.org/10.1016/j.chb.2015.03.066
Clark, D. B., Sengupta, P., Brady, C., Martinez-Garza, M., & Killingsworth, S. (2015). Disciplinary Integration in Digital Games for Science Learning. International STEM Education Journal, 2(2), 1-21. https://doi.org/10.1186/s40594-014-0014-4 http://www.stemeducationjournal.com/content/pdf/s40594-014-0014-4.pdf
Schleigh, S. P., Clark, D. B., & Menekse, M. (2015). Constructed-response as an alternative to interviews in conceptual change studies: Students' explanations of force. International Journal of Education in Mathematics, Science and Technology, 3(1), 14-36.
Van Eaton, G., Clark, D. B., & Smith, B. E. (2015). Patterns of physics reasoning in face-to-face and online forum collaboration around a digital game. International Journal of Education in Mathematics, Science and Technology, 3(1), 1-13. http://ijemst.com/issues/3.1.1.Van_Eaton_Clark_Smith.pdf
Clark, D. B., Menekse, M., Ozdemir, G., D'Angelo, C. M., & Schleigh, S. P. (2014). Exploring sources of variation in studies of knowledge structure coherence: Comparing force meanings and force meaning consistency across two Turkish cities. Science Education, 98(1), 143-181. https://doi.org/10.1002/sce.21094
Adams, D. M., & Clark D. B. (2014). Integrating self-explanation functionality into a complex game environment: Keeping gaming in motion. Computers and Education, 73, 149-159.https://doi.org/10.1016/j.compedu.2014.01.002
Martinez-Garza, M., Clark, D. B., & Nelson, B. (2013). Advances in assessment of students' intuitive understanding of physics through gameplay data. International Journal of Gaming and Computer-Mediated Simulations, 5(4), 1-16. https://doi.org/10.4018/ijgcms.2013100101
Martinez-Garza, M., Clark, D. B., & Nelson, B., (2013). Digital games and the US National Research Council's science proficiency goals. Studies in Science Education, 49(2), 170-208. https://doi.org/10.1080/03057267.2013.839372
Sengupta, P., Kinnebrew, J., Basu, S., Biswas, G., & Clark, D. B. (2013). Integrating computational thinking with K-12 science education using agent-based computation: A theoretical framework. Education & Information Technologies, 18(2), 351-380. https://doi.org/10.1007/s10639-012-9240-x
Clark, D. B., Touchman, S., Martinez-Garza, M., Ramirez-Marin, F., & Drews, C. S. (2012). Bilingual language supports in online science inquiry environments. Computers and Education, 58(4), 1207-1224. https://doi.org/10.1016/j.compedu.2011.11.019
Clark, D. B., D'Angelo, C. M., & Schleigh, S. P. (2011). Comparison of students' knowledge structure coherence and understanding of force in the Philippines, Turkey, China, Mexico, and the United States. Journal of the Learning Sciences, 20(20), 207-261. https://doi.org/10.1080/10508406.2010.508028
Clark, D. B., Nelson, B., Chang, H., D'Angelo, C. M., Slack, K., & Martinez-Garza, M. (2011). Exploring Newtonian mechanics in a conceptually-integrated digital game: Comparison of learning and affective outcomes for students in Taiwan and the United States. Computers and Education, 57(3), 2178-2195. https://doi.org/10.1016/j.compedu.2011.05.007
Sampson, V. D., & Clark, D. B. (2011). A Comparison of the collaborative scientific argumentation practices of two high and two low performing groups. Research in Science Education, 41(1), 63-97. https://doi.org/10.1007/s11165-009-9146-9
Clark, D. B., D'Angelo, C. M., & Menekse, M. (2009). Initial structuring of online discussions to improve learning and argumentation: Incorporating students' own explanations as seed comments versus an augmented-preset approach to seeding discussions. Journal of Science Education and Technology, 18(4), 321-333. https://doi.org/10.1007/s10956-009-9159-1
Ozdemir, G., & Clark, D. B. (2009). Knowledge structure coherence in Turkish students' understanding of force. Journal of Research on Science Teaching, 46(5), 570-596. https://doi.org/10.1002/tea.20290
Sampson, V. D., & Clark, D. B. (2009). The impact of collaboration on the outcomes of scientific argumentation. Science Education, 93(3), 448-484. https://doi.org/10.1002/sce.20306
Clark, D. B., & Sampson, V. D. (2008). Assessing dialogic argumentation in online environments to relate structure, grounds, and conceptual quality. Journal of Research in Science Teaching, 45(3), 293-321. https://doi.org/10.1002/tea.20216
Sampson, V. D., & Clark, D. B. (2008). Assessment of the ways students generate arguments in science education: Current perspectives and recommendations for future directions. Science Education, 92(3), 447-472. https://doi.org/10.1002/sce.20276
Clark, D. B., Reynolds, S., Lemanowski, V., Stiles, T., Yasar, S., Proctor, S., Lewis, E., Stromfors, C., & Corkins, J. (2008). University students' conceptualization and interpretation of topographic maps. International Journal of Science Education, 30(3), 377-408. https://doi.org/10.1080/09500690701191433
Clark, D., Sampson, V. D., Weinberger, A., & Erkens, G., (2007). Analytic frameworks for assessing dialogic argumentation in online learning environments. Educational Psychology Review, 19(3), 343-374. https://doi.org/10.1007/s10648-007-9050-7
Ozdemir, G., & Clark, D. B. (2007). An overview of conceptual change theories. Eurasia Journal of Mathematics, Science, and Technology Education, 3(4), 351-361. https://doi.org/10.12973/ejmste/75414 http://www.ejmste.com/v3n4/EJMSTE_v3n4_Ozdemir_Clark.pdf
Clark, D. B., & Sampson, V. D. (2007). Personally-Seeded Discussions to Scaffold Online Argumentation. International Journal of Science Education, 29(3), 253-277. https://doi.org/10.1080/09500690600560944
Weinberger, A., Clark, D., Häkkinen, P., Tamura, Y., & Fischer, F. (2007). Argumentative knowledge construction in online learning environments in and across different cultures: A collaboration script perspective. Research in Comparative and International Education, 2(1), 68-79. https://doi.org/10.2304/rcie.2007.2.1.68
Medina-Jerez, W., Clark, D. B., Medina, A. & Ramirez-Marin, F. (2007). Science for ELL: Re-thinking our approach. The Science Teacher, 74(3), 52-56. http://www.nsta.org/publications/news/story.aspx?id=53492
Sampson, V. D. & Clark, D. (2007). Incorporating scientific argumentation into inquiry-based activities with online personally-seeded discussions. The Science Scope, 30(6), 43-47. http://www.nsta.org/publications/news/story.aspx?id=53328
Clark, D. B. (2006). Longitudinal conceptual change in students' understanding of thermal equilibrium: An examination of the process of conceptual restructuring. Cognition and Instruction, 24(4), 467-563. https://doi.org/10.1207/s1532690xci2404_3
Simons, K., & Clark, D. B. (2004). Supporting inquiry in science classrooms with the web. Computers in the Schools 3/4(21), 23-36. https://doi.org/10.1300/J025v21n03_04
Clark, D. B., & Jorde, D. (2004). Helping students revise disruptive experientially supported ideas about thermodynamics: Computer visualizations and tactile models. Journal of Research in Science Teaching, 41(1), 1-23. https://doi.org/10.1002/tea.10097
Clark, D. B., & Fischer, F. (2003). Learning through online collaborative discourse. The International Journal of Educational Policy, Research and Practice, IV(1), 11-16.
Clark, D. B., & Linn, M. C. (2003). Designing for knowledge integration: The impact of instructional time. Journal of Learning Sciences, 12(4), 451-493. https://doi.org/10.1207/S15327809JLS1204_1
Clark, D. B., Weinberger, A., Jucks, I., Spitulnik, M., & Wallace, R. (2003). Designing effective science inquiry in text-based computer-supported collaborative learning environments. The International Journal of Educational Policy, Research and Practice, IV(1), 55-82.
Linn, M. C., Clark, D. B., & Slotta, J. D. (2003). WISE design for knowledge integration. Science Education, 87(4), 517-538. https://doi.org/10.1002/sce.10086
Spitulnik, M., Bouillion, E., Rummel, N., Clark, D. B., Fischer, F. (2003). Collaborative online environments for lifelong learning: design issues from a situated learning perspective. The International Journal of Educational Policy, Research and Practice, IV(1), 83-116.
Clark, D. B., & Slotta, J. D. (2000). Evaluating media-enhancement and source authority on the internet: The Knowledge Integration Environment. International Journal of Science Education, 22(8), 859-871. https://doi.org/10.1080/095006900412310
Awards
Journal of the Learning Sciences Reviewer of the Year, 2016
National Academy of Education/Spencer Postdoctoral Fellowship, 2006-2008
Outstanding Dissertation Award, UC Berkeley School of Education, 2001
National Science Foundation Science and Design Fellowship, 1999-2000
Chancellor's Award for Botany, University of North Carolina, 1989
Media Work
Clark, D. B. (2017). Can Typical Educational Games Support Learning Within Curriculum? Blog on Joan Ganz Cooney Center site about games and learning. http://www.joanganzcooneycenter.org/2017/06/21/can-typical-educational-games-support-learning-within-curriculum/