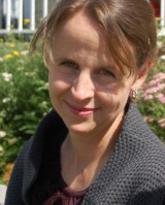 Gabrielle Wilcox
Associate Professor, PsyD, RPsyc
PsyD
Philadelphia College of Osteopathic Medicine
MS
Millersville University
BSE
Millersville University
Research and Scholarly Activity
Research areas
Mental health
School neuropsychology
Reading and writing assessment and intervention
Developmental psychopathology: AD/HD and disruptive disorders of childhood
Collaborative and expanding role of school psychologists
Intellectual disabilities
Activities
Dr. Wilcox's current research focuses on improving our understanding of how to support student learning and preparation for post-school requirements. Specific areas of research which contribute to this include neuropsychology for intervention, mental health in schools, transition planning, and university-level instruction.
Current Projects:
Canadian Institutes of Health Research (CIHR): TICS: Transcranial magnetic stimulation for intervening in children with Tourette's Syndrome 2018-2021 (PI: Frank MacMaster, Paul Croarkin, Ashley Harris, Adam Kirton, Alberto Nettle-Aguirre, Tamara Pringsheim, Gabrielle Wilcox, & Ephrem Zewdie)
Pathways to Innovation Integration of Addiction and Mental Health (AHS): Enhancing systems collaboration for high-risk youth with mental health disorders and addictions September 2017-September 2018 (PI: Gina Dimitropoulos, Frank P. MacMaster, Paul Arnold, Angelique Jenney, Rebecca Saah, Deinera Exner, Sheri Madigan, Glenda McQueen, Gabrielle Wilcox, Anne-Marie McLaughlin, David Nicholas, Susan Samuel, Andrew Mackie, Kristin Cleverly, & Alan McLuckie)
Pediatric Norming of Motor Functions Tests - unfunded study (PI: Gabrielle Wilcox; Co-Investigator: David Nordstokke)
Brain and Mental Health Strategic Research Fund - Mental Health and School Success: A Pilot Cohort Study of an Adolescent Population - July 2016-June 2018 (PIs: Paul Arnold, Jean Addington, Andrew Bulloch, Gina Dimitripoulos,Nicole Letourneau, Alan McLukie; Co-Investigators: Carly McMorris, David Nordstokke, Scott Patten, Tamara Pringsheim, Jian Li Wang, & Gabrielle Wilcox)
Theoretical Orientations:
Biography
In January 2013, Dr. Wilcox moved to Alberta from Pennsylvania, where she spent most of her life. She is married with two teenaged sons. She earned a BSE in English Education and an MS in School Psychology at Millersville University. She practiced as a school psychologist for eight years, primarily serving students with intellectual disabilities or severe emotional/ behavioral problems, before completing her PsyD in School Psychology at Philadelphia College of Osteopathic Medicine (PCOM) in 2009. She completed post-doctoral training in clinical neuropsychology, where she practiced as a licensed psychologist until joining the Werklund School of Education at the University of Calgary. Dr. Wilcox is a Registered Psychologist in Alberta and a Nationally Certified School Psychologist.
Professional & Community Affiliations
Hotchkiss Brain Institute - Full Member
Mathison Centre for Mental Health Research and Education - Associate Member
National Academy of Neuropsychology
National Association of School Psychologists - DistanCE committee member
Trainers of School Psychologists
Canadian Psychological Association - Education and Training Committee Member
LD & ADHD Network - Calgary Region
Publications
See Research Gate for additional items:
Wilcox, G., McQuay, J., Blackstaffe, A., Perry, R., & Hawe, P. (2018). Supporting academic engagement in boys and girls. Canadian Journal of School Psychology, 33(3), 179-192. doi: 10.1177/08129573517703239
Donlevy, K., Schroeder, M., & Wilcox, G. (2018). Medical assistance in dying: Implications for Canadian classrooms and the academy. Interchange: A Quarterly Review of Education. doi:10.1007/s10780-018-9335-4
Wilcox, G., McQuay, J., & Jones, K. (accepted). Transitioning to adulthood as a young person with an Intellectual Disability: Two case studies of mothers' perceptions. Alberta Journal of Educational Research
Jones. K., Nordstokke, D. Wilcox, G., Noel, M., & Schroeder, M. (2018). The "work of childhood": Understanding school functioning in children with chronic pain. Pain Management. doi:10.2217/pmt-2017-0048
Lock, J. V., Kim, B., Koh, K., & Wilcox, G. (2018). Navigating the tensions of innovative assessment and pedagogy in higher education. The Canadian Journal for the Scholarship of Teaching and Learning, 9(1). Retrieved from https://ir.lib.uwo.ca/cjsotl_rcacea/vol9/iss1/8
Gray, C., Wilcox, G., & Nordstokke, D. (2017). Teacher mental health, school climate, inclusive education, and student learning: A review. Canadian Psychology, 58(3), 203-210. doi:10.1037/cap00001117
Wilcox, G., & Schroeder, M. (2017). An academic's ethical obligation for self-care. Journal of Educational Thought, 50(2&3), 80-97.
Wilcox, G., & Lock, J. V. (2017). Student perceptions of online practicum: A case study. International Journal on E-Learning, 16(2), 215-228.
Wilcox, G., McQuay, J., Blackstaffe, A., Perry, R., & Hawe, P. (December 2016). Twenty Percent of the variance between students in academic engagement is explained by grade level, gender, family affluence, anxiety, and social support. School Psychology Forum: Research in Practice, (10)4, 397-409.
Hale, J. B., Wilcox, G., & Reddy, L. A. (June 2016). Neuropsychological assessment. In J. C. Norcorss, G. R. VandenBos, & D. H. Freedheim (Eds.). APA handbook of clinical psychology. Vol. III Clinical psychology: Applications and methods. (pp.139-166). R. Krishnamurthy (Vol. Ed.). Washington, DC: American Psychological Association.
Wilcox, G., & Heudes, A. (2016). Clinical reasoning in the assessment and planning for intervention in oppositional defiant disorder. Canadian Journal of School Psychology, 1-13. doi:10.1177/0829573516659935
Dixon, S., & Wilcox, G. (2016). The counselling implications of neurotheology: A critical review. Journal of Spirituality in Mental Health, 18(2), 91-107. doi: 10.1080/19349637.2015.1064804.
Wilcox, G. & Schroeder, M. (2015). What comes before report writing? Attending to clinical reasoning and thinking errors in school psychology. Journal of Psycholoeducational Assessment, 33(7), 652-661. doi: 10.1177/0734282914562212.