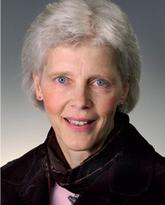 Hetty Roessingh
Professor
PhD
University of Calgary, 1996
MA
University of Calgary
BA
University of Calgary
Research and Scholarly Activity
Research areas
Bilingual/second language education
Early childhood education
English for academic purposes (EAP) curriculum design
Literacy
Pedagogical approaches in ESL/EAP teaching and learning environments
Second language teaching and learning
Second language acquisition (SLA)
Activities
Dr. Roessingh's research focuses on the role of vocabulary and reading in the longitudinal academic outcomes of English as a second language (or, more currently, English language learners: ELLs) learners K – 12 and into university. Curriculum, materials design, and the development and use of online vocabulary profiling tools are among the current funded research projects.
Current Projects:
SSHRC ($103,432). 2011 – 2014. From high school to university: Academic language proficiency and the impact of intensive English for academic purposes: EAP programming for English language learners.
Alberta Employment and Immigration, Language Training Programs ($150,000). Language learning support for first-year post-secondary ELLs: Curriculum Design and Development.
Corpus linguistics: Investigating the development of academic literacy in Grades 4 – 6
Professional & Community Affiliations
Dr. Roessingh offers her expertise to Alberta Education (ESL Avisory committee, AUA representative) and is active in a number of Charter schools that have high numbers of ELLs. Staff development, classroom based research, and engaging pre-service teachers in service learning opportunities are the focus of this work, with a goal of classroom level impact, and policy reform at the jurisdiction and Ministry levels.
Alberta Education, AUA representative on ESL Advisory Committee
Almadina Language Charter Academy
Westmount Charter School
Biography
Dr. Roessingh was born in Indonesia but immigrated to Canada with her family at a young age. She completed her BEd, MA and PhD at the University of Calgary between 1968 and 1996, and taught English as a second language at the high school level until 2000, when she joined the Faculty of Education at U of C.
Publications
Roessingh, H. (2016). Academic language in K - 12: What is it, how is it learned, and how can we measure it? BC TEAL Journal, 1(1), 67 - 81. http://ejournals.ok.ubc.ca/index.php/BCTJ/article/view/235.6
Roessingh, H. & Douglas, S. (2012). Educational outcomes of English language learners at university. Canadian Journal of Higher Education, in print, 2012.
Roessingh, H. (2011). Family Treasures: A dual language book project for negotiating language, literacy, culture and identity. Canadian Modern Language Review 67(1), 123-148.
Roessingh, H. & Douglas, S. (2011). English Language Learners' transitional needs from high school to university: An exploratory study. Journal of International Migration and Integration, DOI: 10.1007/s12134-011-0202
Roessingh, H. (2010). Vocabulary profiling of oral and written discourse: An assessment tool for working with ELLs k – 12. Teaching English Language Learners: Paths to success. Number 5 in a Series of Monographs. Pp. 417-441.
Roessingh, H. & Elgie, S. (2009). Early language and literacy development among young ELL: Preliminary insights from a longitudinal study. TESL Canada Journal 26(2), 24-45.
Awards
Dawn Seabrook de Vargas Award, ATESL Conference, 2011 Lifetime service award to the profession.