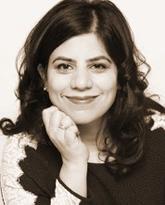 Rahat Zaidi
Associate Professor
PHD Didactologie des Langues et des Cultures
Université de la Sorbonne, Paris, France
Diplome D'Etudes Approfondie Didactologie des Langues et des Cultures
Université de la Sorbonne, Paris, France
MA
Didactique du Francais Language Seconde Université de la Sorbonne, Paris, France
Research and teaching
Research areas
Bilingual/second language education
Language and culture
Second language teaching and learning
Multilingual literacy interventions
Peace education
Intercultural communication
Activities
Dr. Zaidi (Naqvi)'s research has been involved with school boards and the pre-service teacher education program at the University of Calgary as well as relevant political stake holders and policy makers in Alberta and beyond. It includes (a) creating a greater awareness around the benefits of bilingualism and multilingualism, (b) broadening the framework of second language pedagogy to include application for mainstream schools, (c) creating a language awareness curriculum for schools and introducing reading intervention programs in the context of mainstream, bilingual and heritage language schools in Canada. Dr. Zaidi (Naqvi) has received competitive funding for 16 research projects since commencing her academic career to a research grant total of $227,618.
Current Projects:
2008 Alberta Centre for Child Family and Community Research, 2008-2010. (PI) Co-investigator Dr. Anne McKeough, University of Calgary, Complete. $70,000, Building Bridges: Ackowledging Children's First Languages This funding was used to investigate the efficacy of using DLBs (books written in two languages typically English on one page and another language on the adjacent page) to support the literacy achievement of minority and mainstream students at the primary level. The study was conducted within eight kindergarten classes in four culturally and linguistically diverse Calgary schools over a two-year period. Year one and two quantitative results offered empirical evidence of the positive effects of DLBs on emergent literacy skills, and specifically meta-linguistic awareness, as compared to the control group. Additonal results indicated that minority language children gained significantly more graphophonemic knowledge when read to using DLBs than did their peers who were read the same books in English only. There was no significant difference in findings amongst the English only speaking children when they were read either English only or DLBs. This suggests that the use of DLBs does not hinder the foundational literacy development of those children who are unilingual.
2007 Canadian Islamic Congress. 2007-2008 (PI) Complete. $ 30,600, Living Together: Muslims in a Changing World Given the current state of Canadian demographics, and as a response to the growing disquiet between mainstream society and various ethnic groups citizens of Canada I have worked in collaboration with the Canadian Islamic Congress and have designed a curriculum series that provides teachers and students with highlights of Islamic culture and traditions. They are designed to create a bridge between Canadian Muslims and non-Muslims by opening doors to cross-cultural communication. The books we developed have been made available to school boards and the community at large and are being piloted in some elementary schools in Ontario and Alberta. The curriculum is available to all teachers and students at: http://www.islamichistorymonth.com/education/teachers.php
2011 Canada Institute of Health Research Science Café Award, Co-investigator, (PI) Dr. Mary O'Brien, University of Calgary, Ongoing, $3000, "But our children need to speak English" Learning and maintaining languages other than English in Western Canada can be difficult, and we are often given conflicting messages about the value of knowing other languages, whether that means sharing our native (heritage) languages with our children, teaching additional languages in our schools or learning to speak languages as adults. Researchers from the CIHR, the Hotchkiss Brain Institute and the Language Research Centre have been studying the effects of learning languages across the lifespan and in a variety of populations--from normally developing infants to adults with Alzheimer's disease.
Biography
Dr. Zaidi (Naqvi) is an Associate Professor in Second Language Pedagogy at the Faculty of Education, University of Calgary. She holds an M.A, an M.Phil and a PhD in the Didactics of Languages and Cultures from the Universite de la Sorbonne, Paris, France. She has taught in various international settings that include the Institut National des Languages et des Civilizations Orientales, Paris, France and most recently at the University of Hamburg, Hamburg, Germany. Dr. Zaidi (Naqvi) has served as the Associate Director of the Language Research Center at the University of Calgary from 2010 to 2012. She is currently on sabbatical and is Visiting Faculty at the Center for Educational Research in Languages and Literacies at the Ontario Institute for Studies in Education, University of Toronto.
Professional & Community Affiliations
Dr. Zaidi (Naqvi) is a member of the State alumni and participates in programs organized by the American Embassy in Canada.
Dr. Zaidi (Naqvi) is a regular participant in events organized by the Intercultural Dialogue Institute in Calgary. Most recently she was a key note speaker at the Annual friendship dinner "United through Diversity: An Inspiration for Albertans". Intercultural Dialogue Institute hosts the Dialogue and Friendship Dinner in many cities, including Toronto, Montreal, Ottawa, Kitchener, London, Hamilton, Edmonton, Calgary, and Vancouver. Since 2004, each of these dinners has served approximately 200 attendees; who come from all walks of life; including the members of the government, members of parliament; ambassadors, bureaucrats, business people, media members, professors, as well as religious and community leaders.
Awards
Dr. Zaidi (Naqvi) was nominated in 2009 to participate in the International Visitor Leadership Program on inter-religious dialogue, November 29th – December 18th, 2009, sponsored by the State Department in Washington, DC. The International Visitor Leadership Program (IVLP) is the U.S. Department of State's premier professional exchange program. Launched in 1940, the IVLP seeks to build mutual understanding between the U.S. and other nations through carefully designed short-term visits to the U.S. for current and emerging foreign leaders. More on the program can be found at: http://exchanges.state.gov/ivlp/ivlp.html