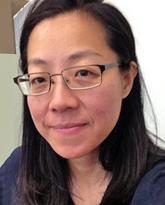 Xu Zhao
Director of Research in Chinese Youth Mental Health and Well Being
Associate Professor
EdD - Human Development & Psychology
Harvard University
MEd - Prevention Science and Practice
Harvard University
MEd - Education
McGill University
BA - Business
Northeast University of Finance & Economics
Research and Scholarly Activity
Research areas
Youth social, moral and civic development
Child and youth mental health
Preventive intervention program development
Cross-cultural transitions
Qualitative research methods
Activities
Dr. Zhao's research in North America and China explores one broad question: Facing rampant achievement anxiety and social stress, how can educators and parents promote children's academic success and at the same time protect their mental health and socioemotional well-being? Her research in China has focused on understanding how children's social, moral, and civic development is influenced by the education system, parental practices, and broader social, economic and historical processes. Her research in Canada focuses on the transcultural mental health, well-being, and success of youth and families. The goal is to understand what knowledge, skills and opportunities help individuals and communities transcend cultural differences, overcome cultural barriers and prejudices, and support the healthy and successful development of children, families, and cummunities in a multi-cultural society. Currently, she is studying the factors that support or hinder the social integration of young newcomers in Canadian schools and Canadian students' attitudes towards newcomers. She also explores the major bicultural issues involved in bilingual early childhood education, focusing on Chinese children learning English. Dr. Zhao serves on the editorial board of the Journal of Moral Education. She is a faculty advisor for the Harvard X-Media Lab, where she collaborates with Robert L. Selman on using cross-media story-telling to promote children's social awareness and well-being. She also consults for schools and community programs in Canada and China on the promotion of children's long-term positive development.
CURRENT RESEARCH
2018-2020. Promoting Youth Mental Health and Well-being in Schools and Communities (PI). Support by UCalgary International Collaborative Grant ($11,980), Werklund Dean's Office ($5,000), Werklund Teaching and Learning Grant ($10,000), and Werklund Community Engagement Grant ($3,000), in collaboration with Doug Clark & Meadow Schroeder.
2017-2020. Early Childhood Bilingual Education and Parental Practice in China (PI). Suppported by Goldian International Gift and Research Contract (US$ 439,000), in collaboration with Robert L. Selman & Catherine Snow.
2016-2018. Young Newcomer Social Integration in Canadian Schools (PI). SSHRC Insight Development Grant ($72,000), in collaboration with Nancy Arthur. "Barriers and Bridges: An Integrated Approach to Understanding the Process of Newcomer Social Integration in Canadian High Schools".
2016-2018. An Inter-Professional Approach to Innovative Research and Practices with Newcomers (Co-PI). UCalgary Human Dynamics Research Grant ($150,000), UCalgary Newcomer Research Network.
Publications
Book
Zhao, X. (2015). Competition and compassion in Chinese secondary education. New York: Palgrave McMillan.
Peer-Reviewed Journal Articles
Zhao, X., & Selman, R. L. (2019). Bystanders' responsibilities in a situation of teasing: A Dual Dynamic Approach for understanding culture, context, and youth moral development. Qualitative Psychology.
Zhao, X., Yu, E., & Zhang, S. (2019). Intercultural competence in higher education: A normative anchor, a developmental perspective, and a discursive approach. Journal of Educational Thought, 51(3). 261-280.
Xiang, X., Zhao, X., Haste, H., Zhang, S., Lee, A., Liu, Z., & Cottman-Kappel, M. (2018). Good person, good citizen? The discourses that Chinese youth invoke to make civic and moral meaning. Citizenship Teaching & Learning, 13(2). 193–207.
Sang, B., Deng, X., Pan, T., Zhao, X. (2017). Be cool with academic stress: The association between emotional states and regulatory strategies among Chinese adolescents. Educational Psychology. 38(1),38-53.
Zhao, X. (2016). Educating competitive students for a competitive nation: Why and how has the Chinese discourse of competition in education rapidly changed within three decades? Berkerley Review of Education, 6(1), 5–28.
Gao, M., Zhao, X., & McJunkin, M. (2016). Adolescents' experiences of cyberbullying: Gender, age, and reasons for not reporting to adults. International Journal of Cyberbehavior, Psychology, and Learing, 6(4).14–28.
Zhao, X., Haste, H., Selman, R. L., & Luan, Z. (2014). Compliant, cynical, or critical: Chinese adolescents' explanations of social problems and individual civic responsibility. Youth & Society,1 (26).1123-1148. https://journals.sagepub.com/doi/10.1177/0044118X14559504.
Zhao, X., Selman, R. L. & Haste, H. (2014). Academic stress in Chinese schools and a proposed preventive intervention program. Cogent Education, 2(1). http://www.tandfonline.com/doi/full/10.1080/2331186X.2014.1000477#.VTAmJPnnZMs.
Zhao, X., & Gao, M. (2014). "No time for friendship": Shanghai mothers' views of adult and adolescent Friendships. Journal of Adolescent Research, 29(5), 587– 615. https://journals.sagepub.com/doi/full/10.1177/0743558413520225
Zhao, X., & Haste, H. (2012). Promoting democratic citizenship among rural women: A Chinese NGO's two models. Berkeley Review of Education, 3 (1), 49-70.
Gao, M., & Zhao, X. (2010). Roles of an educational measurement course in improving pre-service teachers' critical thinking abilities. Journal of the International Society for Teacher Education, 14 (1), 19-26.
Book Chapters
Zhao, X., Selman, R. L., & Luke, A. (2018). Academic competition and parental practice: A study of habitus and change. In M.Mu, K. Dooley, & A. Luke (Eds.), Bourdieu and Chinese education: Inequality, competition and change (pp.144-174). NY: Routledge.
Gao, M., Fillippino, T., Zhao, X., & McJunkin, M. (2018). Adolescent victim experiences of cyberbullying: Current status and future directions. In Z. Yan (Ed), Analyzing Human Behavior in Cyberspace(pp. 236-254). Hershey, PA: IGI Global.
Zhao, X., & Yoshikawa, H. (2013). Parent and child citizenship status and youth development in the U.S., In E. Grigorenko (Ed.), US immigration and education:Cultural and policy issues across the lifespan. New York: Springer.
Book Review
Zhao, X. (2017). To Be a Moral Person: One Way or Many Ways? [Review of the book Moral Development in a Global World by L. A., Jensen]. Theory & Psychology.
Newspaper and Magazine Articles about Research
Zhao, X. (2019). Newcomers and Canadian high school students are friendly, but not friends. The Conversation, July 23, 2019. http://theconversation.com/newcomers-and-canadian-high-school-students-are-friendly-but-not-friends-111453.
Zhao, X., Haste, H., & Selman, R. L. (2014).Questionable lessons from China's recent history of education reform. Education Week, 33 (18), 32.
Zhao, X., & Selman, R. L. (2014). Combating academic stress in Chinese schools. China Outlook, February 10, 2015.
Awards
2016 Harvard Gutman Library Distinguished Book Author
2014 University of Calgary Werklund Postdoctoral Fellowship (2014-2017)
2013 Association of Moral Education (AME) Dissertation Award Finalist
2011 Harvard China Fund Postdoctoral Fellowship
2007 Harvard Graduate School of Education Qualifying Paper Passed with Distinction
2006 Council of Alumni for Social Enterprises (CASE) Fellowship
2003 Harvard Graduate School of Education Entering Award (2003-2005)
1998 Shenzhen Polytechnic Teaching Award