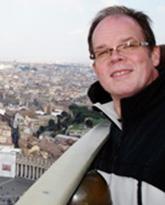 Eugene Kowch
Associate Professor
PhD - Education Administration,Honors,/Organization & Policy Theory
University of Saskatchewan
MA - Curriculum Studies/Education Technology/Education Technology
University of Saskatchewan
BEd - Great Distinction/Science Education/Vocational Education
University of Saskatchewan
Research and Scholarly Activity
Research areas
Educational administration and leadership
Complexity research in education
Curriculum and instruction
Organizational theory
Educational reform and policy
Leadership of educational technology
Interdisciplinary curriculum
Learning environments
Performance evaluation
Instructional design
E-learning
Higher education
Activities
Leading and learning in today's institutions is different. Though we (e)learn and work together in a vastly more interconnected world via technologies and globalization with an emerging generation quite differently today, leaders and educators struggle too much to build resonant relationships and deep learning in the context of rapid, constant institutional change. With his graduate students and research networks, Dr. Kowch researches better ways to lead, learn and perform together in the knowledge economy. His students connect from around the world as organization change leaders/innovators in governments, education systems, industry and NGOs along three research tracks: (1) examining emergence - how people (really) learn and connect across institutions to organize interests and ideas in disaggregated, unsteady states; (2) examining post-structures – focusing on the patterns, networks, policies and technologies engaging learning and work and (3) theorizing, collaborating and designing with a new kind of institutional leader. Leadership and learning in our world occurs more and more from new, adaptable, technology-enabled organizations in (far) less formal performance and learning architectures. New organization change
Current Projects:
Complex Adaptive Leader Innovation Networks: Understanding Dynamic Patterns in Complex Adaptive Organizing. University Research Grant.
An Emerging e-Leadership Network in a Multinational Learning Organization. Cenovus.
Biography
Dr. Eugene Kowch enjoyed his youth in Canada's rural northern communities. After graduating from a Civil Engineering program in 1981 he moved to Regina as the senior Saskatchewan Oil and Gas (Nexen) Petrophysicist until he was invited in 1986 to join Unocal/Chevron Canada's head offices in Calgary, Alberta. There he designed, built and led lead international, interdisciplinary corporate mega-project exploration, development and production mergers and acquisitions (M&A). In1993 Eugene began his B.Ed. (Great Distinction), MA (Curriculum Studies) and PhD (Education Administration) degrees at the University of Saskatchewan while working in K-12 teacher, principal and Deputy Superintendent positions. In 2002, Dr. Kowch joined the Faculty of Education at the University of Calgary where he teaches undergraduate and graduate courses in leadership, organization, systemic change, science and innovation. He supervises and welcomes innovative, successful graduate students in Education, Engineering and Business (professional) Faculties. He helps all learners and organizations to be their best.
Professional & Community Affiliations
Dr. Kowch assists professional societies, governments, education systems and industry across Canada, the United States and Europe. As an advisory Board member of FutureMinds, a premier strategic initiative of the world's preeminent society for education and technology (Chicago) he contributes to large scale systemic change; Editorial Board member of the Journal of Innovation (JIE, Brussels), part of a new pan-European Union initiative to integrate education system innovation with the European Society for Systemic Innovation in Education (ESSIE). Eugene is a Board Representative of for AECT's Change Division, contributing to the society's Leadership Development, Strategic Planning, Standards and Policy & Governance standing Committees. He offers editorial reviews for: the Canadian Journal of Educational Administration and Policy (CJEAP) in Winnipeg, the British Journal of Education Technology (BJET in London, UK and the Canadian Journal of Learning and Technology (CJLT) in Edmonton. He assists Canadian industry (airlines, energy sectors, telecom sectors) planning, and he helps organizations and professional societies link learning, leading and policy development with learning system design.
Publications
Kowch, E. (2012, In Press). Towards leading diverse, smarter and more adaptable complex organizations. In J. Lewis (Ed.) Technology as a Tool for Diversity Leadership: Implementation and Future Implications. New York, NY: IDEA Books.
Surry, D., Kowch, E., & Stefurak, S. (2010). Introduction: Technology Integration in Higher Education. In D. Surry (Ed.) Technology and Organization Leadership in Higher Education (pp. 11-28). Hershey, PA: ICI Global.
Kowch, E. (2009). New capabilities for cyber charter school leadership: An emerging imperative for integrating Educational Technology and Educational Leadership knowledge. Tech Trends Special Edition, 53 (1), 40-49.
Kowch, E. (2007). Alberta central server / thin client shared services. System Leadership Study 2. Alberta Education Publication. Edmonton, Alberta: Author. 221 pages.
Kowch, E. (2005). The knowledge network: A fundamentally new (Relational) approach to knowledge management and the study of complex co-dependent organizations. Journal of Knowledge Management Practice, 11.
Awards
AECT Presidential Address, AECT 2011 (Jacksonville, Florida). Annual International Conference
AECT Leadership Development Grant
Teacher of the Year Award (Nominations), University of Calgary Students' Union
Graduate Supervisor Award (Nomination), University of Calgary Graduate Students Association
Social Sciences and Humanities Research Council: Doctoral Studies Award
Numerous Awards/Scholarships for Scholarship and Teaching in Graduate School, School System