EdD in Leadership in Post-Secondary Contexts
Blended delivery thesis-based degree program designed for practicing professionals
The Doctor of Education (EdD) is situated within a practitioner-scholar approach, a preparation model that is focused on research-informed practice. This EdD stream involves investigation of current trends and issues within the post-secondary context which encompasses higher education, tertiary or third level education contexts. The audience for this program is faculty, current leaders, and policy makers of universities, colleges, institutes of technology, colleges of applied arts and technology, vocational and trade colleges and others who are interested in: assuming leadership roles in the post-secondary educational environment, educational consultancy, and/or obtaining an advanced (doctoral level) qualification for career advancement.
This program is a combination of coursework and thesis preparation whereby the coursework scaffolds students' learning, development of expertise, and scholarly activities required to undertake and write up research. This program is cohort based and has the feature of increased support provided by peers, instructors, supervisors, and potentially, from the field. Topic areas covered include: understanding the post-secondary context nationally and internationally; instructional leadership; other leadership issues including: research, service, budgeting, building human capacity, and the quality agenda; and technology innovation for teaching, research, services, and administration within the post-secondary environment. Students have the choice of a thematic (investigation of a problem of practice) or field dissertation (potentially commissioned research undertaken in collaboration with a particular institution). 
Program Schedule
A list of required courses for the EdD Leadership in Post-Secondary Contexts program can be found below. Completion of additional and relevant coursework outside of the required courses may be discussed with your supervisor.
Please consult the Graduate Calendar for course descriptions.
Course outlines are normally posted in D2L 1-2 weeks prior to the start of the term.
Notice re: Summer Residency 2021
All EdD Summer 2021 classes will be moving fully online. There will be no on-campus Summer Residency. Please do not make any travel plans such as booking flights or accommodations. We appreciate your patience and understanding.
The Werklund School is a leader in online learning, offering robust programs and supports for students seeking alternate program delivery.  Staff and faculty are committed to ensuring the quality of this learning experience will meet the needs of our students and maintain the high standards we have become known for.
Year 1

Summer (fully online)

EDER 719.27 L02 (50610) Instructional Leadership in Post-Secondary
and
EDER 719.26 L01 (50076) The Post-Secondary Context

Fall (fully online)

EDER 711 L02 (74763) Advanced Research Methodologies

Winter (fully online)

EDER 712 L02 (14671) Advanced Research Methodologies II

Year 2

Summer (fully online)

EDER 719.28 ICT Innovations in Post-Secondary
and
EDER 719.29 Post-Secondary Leadership

Fall (fully online)

EDER 707 Collaboratory of Practice I

Winter (fully online)

EDER 708 Collaboratory of Practice II

Years 3-6

The work completed in years 3-6 is variable and depends on your pace. Students have up to six years to complete their EdD program.

Candidacy

Candidacy must be completed within 28 months from the program start date. 

Dissertation

Your dissertation is the focus of your degree program. 

Students enrol in Dissertation Seminar once you have successfully completed your candidacy exam and have begun to work on your dissertation. Dissertation Seminar is offered every fall and winter term. 

Fall Terms (fully online)

EDER 709 L01 (71672) Dissertation Seminar I

Winter Terms (fully online)

EDER 710 L01 (11684) Dissertation Seminar II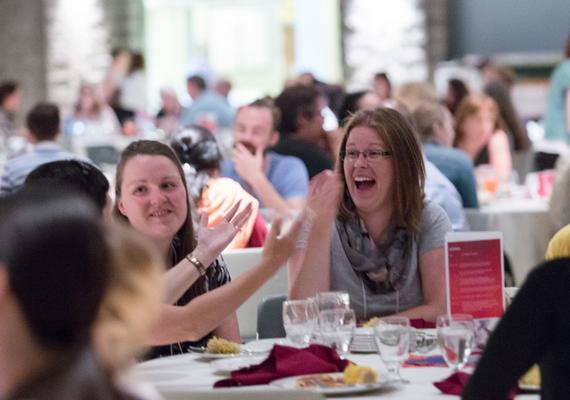 Prospective students: how to apply
Visit our Future EdD students page for admission requirements and application details. A list of EdD specializations that we are accepting applications into is outlined on this page.