Body Image Research Lab
Lead and transform research about weight-related issues like body image, disordered eating, weight-related disorders and professional conversations and interactions about weight.
An Open Letter to all Alberta Parents of School-Aged Children - Kindergarten to Grade 6 Curriculum
Dear Parents,
As Director of the Body Image Research Lab, a Research Professor in the Werklund School of Education at the University of Calgary, and perhaps, most importantly, as the mother of a teenage daughter, I am writing to urge you to raise your voice in protest against the Draft Physical Education and Wellness Kindergarten to Grade 6 Curriculum (https://www.alberta.ca/curriculum-physical-education.aspx). As a researcher and educator who has spent my almost 20-year career studying body image and weight-related issues, I am gravely concerned about how this curriculum might harm our children's relationship with their bodies, which directly impacts their wellbeing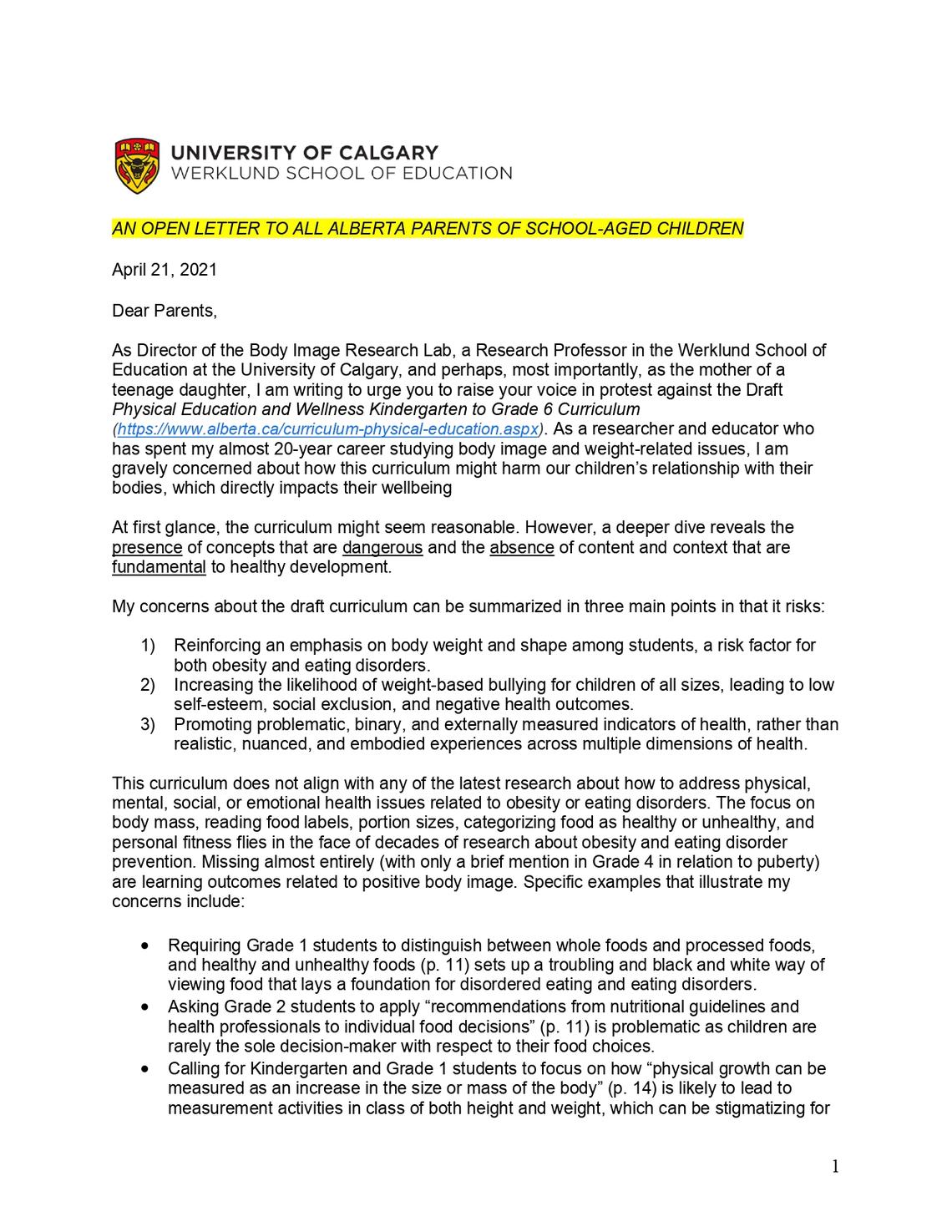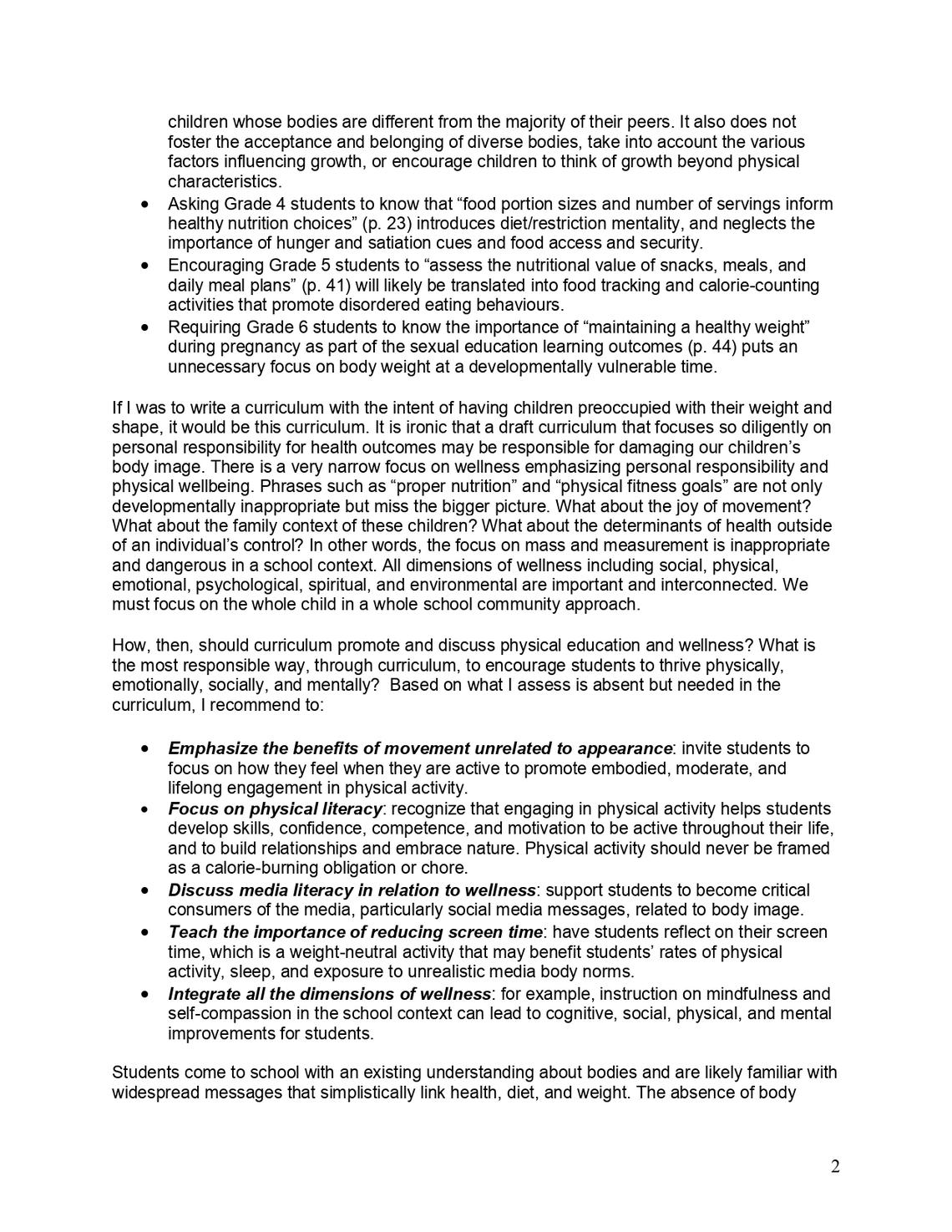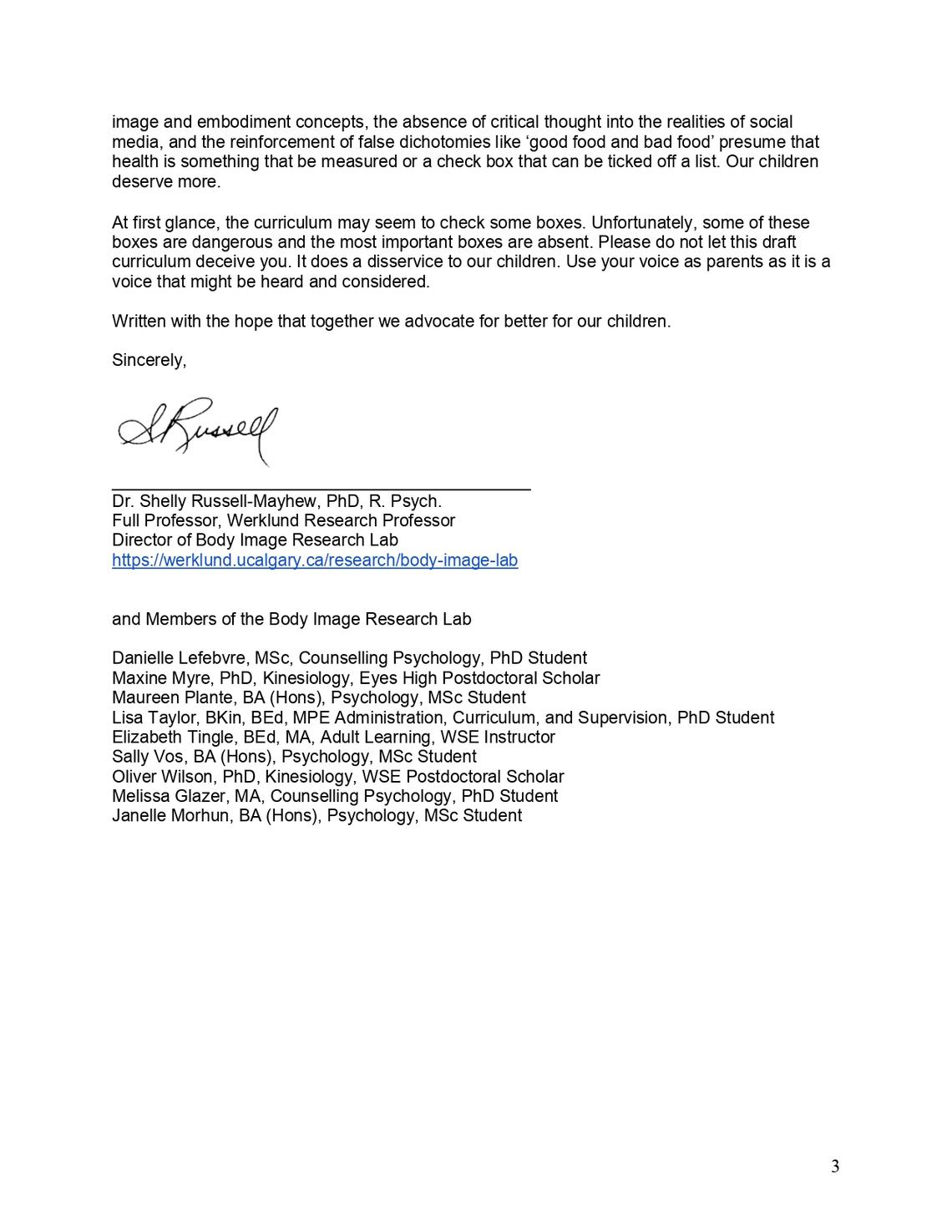 Pandemic puts health on the agenda at schools
A positive upshot of COVID-19 may be an amplification of focus on kids' overall health and wellness in education systems...