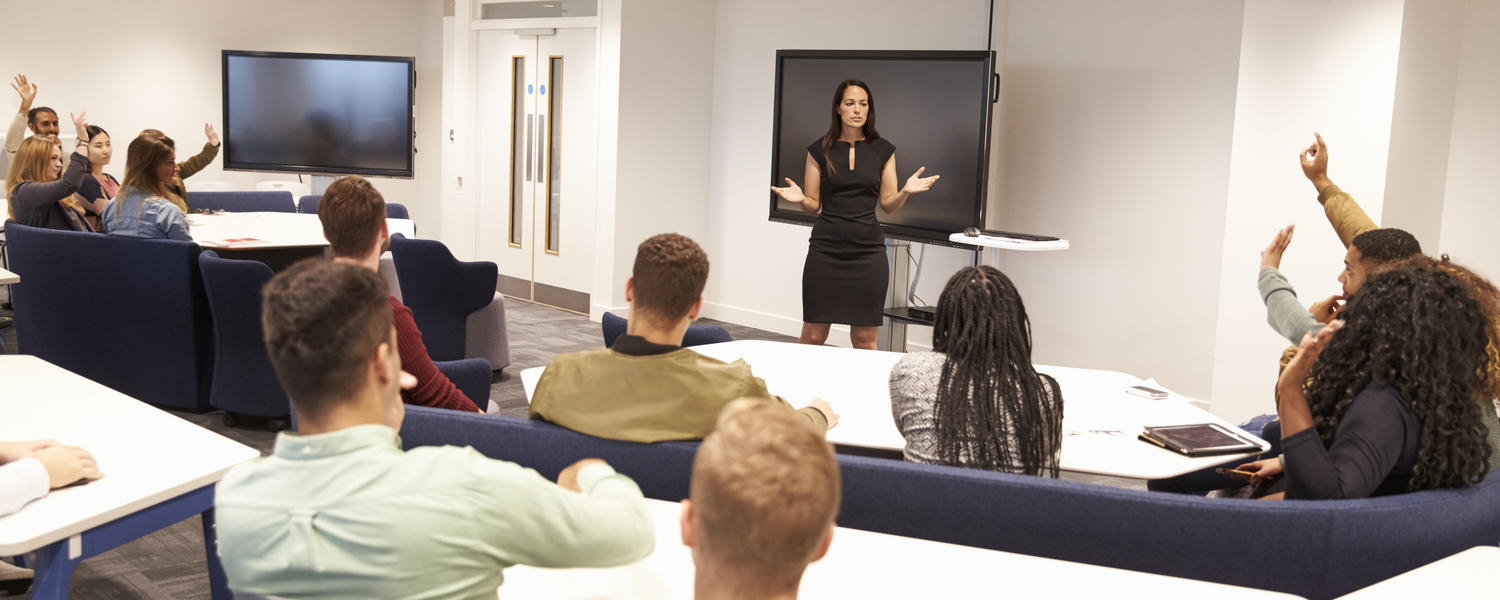 Teaching Assistant Preparation Program
Teaching Assistant Preparation Program (TAPP)
Teaching in higher education can be a challenging endeavor that requires preparation and support. To assist with this transition for new scholars, the Teaching Preparation Program was designed to provide a laddering on which graduate students and post-doctoral scholars can develop their teaching capacity.
Throughout the three levels of the program, participants are encouraged to develop a teaching dossier, recording key aspects of their teaching capacity-building process, as well as evidence of teaching practice. Suggested items for inclusion in the portfolio include, but are not limited to, TAPP passport reflections, class observation reports, lesson plans, and other artifacts.
For more information or to join the program, please contact:
Teaching and Learning Facilitator at tandl@ucalgary.ca
TAPP 1
Participants have a choice to attend learning opportunities from the list below and the options available from the Taylor Institute to create their unique learning experience. Participants will share their reflections on the sessions they attend through the  recorded in a program passport: a document where instructors confirm participation at each event, and TAs have a space to write a brief reflective statement about what was learned during that event. Graduate students interested in obtaining the certification are required to attend a minimum of eight (8) workshops (i.e. a minimum of 4 Werklund and 4 Taylor Institute workshops) and do two teaching observations.  The Werklund School of Education sessions are scheduled through Fall 2022 and Winter 2023 and sessions at the Taylor Institute can be attended throughout the year.  Participants are required to complete a written reflection on each of the learning opportunities and classroom observations they attend and post them to the D2L shell for the TAPP program.
The following topics will be covered by the Werklund School of Education Office of Teaching and Learning.

September 7, 2022 12:00 to 1:00pm TAPP Orientation
September 21, 2022 12:00 to 1:00pm Academic Integrity
October 5, 2022 12:00 to 1:00pm Online Communication
October 19, 2022 12:00 to 1:00pm Equity, Diversity and Inclusion
November 2, 2022 12:00 to 1:00pm Responding to Students in Distress

December 7, 2022 12:00 to 1:00pm Student Accessibility and Accommodation 
January 4, 2023 12:00 to 1:00pm Reflective Writing to Inform Teaching Practice
February 1, 2023 12:00 to 1:00pm Integrating Student Feedback into Teaching Practice
March 1, 2023 12:00 to 1:00pm Grading and Debriefing

April 5, 2023 12:00 to 1:00pm Celebration of Learning
Consult the Taylor Institute registration page for current list of learning opportunities. Additional learning opportunities that are added to the calendar at Werklund School of Education can also be eligible for credit toward completion of the TAPP 1 Certificate.
Also you are encouraged to complete the certificate requirements by April 1, 2023 to have your TAPP 1 completion noted on your resume prior to the hiring of TAs for the following academic year.
Participants in the TAPP Program are required to attend four sessions hosted by the Taylor Institute for Teaching and Learning. A list of events is available at the Taylor Institute website.  The Taylor Institute also has a series of workshops specifically for Teaching Assistants.
All participants in the TAPP program will do two class observations, preferably one classroom session and one online session.  During these observations they are encouraged to take notes on the instructor's practice in the classroom and reflect on what they would integrate into their own practice and other observations about what occurred during the class.
TAPP 1 graduates, along with other graduate students who are now engaged in TA work will form a community of practice.  The purpose is to create a teaching and learning network to support the practice of being a teaching assistant in the WSE. Three meetings per semester during the graduate TA assignment will be facilitated by the Office of Teaching and Learning. Readings may accompany each meeting as a form of expanding the topic addressed.  Meetings will occur on the third Wednesday of each month.

If you wish to join the TAPP 2 group, please email tandl@ucalgary.ca.
Former TAPP graduates, graduate students, and post-doctoral scholars have an opportunity to continue developing their teaching capacity by participating in a peer mentoring on teaching or teaching triangles-squares initiative. The focus of this initiative is to provide graduate students and post-doctoral scholars with facilitated support for scaffolding their teaching.