Research-Intensive (Thesis-based) programs
Application for credit should be made to Graduate Programs in Education at the time of admission, so that GPE can take previous work into account when specifying a student's program.
Professional (Course-based) programs
The prospective student must request advanced credit in writing at the time of application for admission, and include this request in the application package. A course outline should accompany the letter of request, as the course will be reviewed based on its equivalency in content and assignments to University of Calgary courses that are part of the course-based program.
Courses for which advanced credit is being sought, must be from a recognized institution and not have been used for any degree or diploma accreditation. They must be graded, graduate level courses, and the graded level of performance must be equivalent to a 'B' grade or higher standing at the University of Calgary.
The total of advanced credit and transfer credit may not exceed either one-third of the program or two full-course equivalents, whichever is less.
In the case of the MEd, this is a maximum of four 3 unit courses (or 39 hours of   instruction),
In a Graduate Diploma, this is a maximum of two 3 unit courses, and
In a Graduate Certificate, this is a maximum of one 3 unit course equivalent.
Advanced credit is not normally given for courses taken more than five years before admission to the current graduate degree program or for courses taken for the purposes of qualifying for admission.
No fee credit is given for courses that are used for advanced credit, or for courses taken as an Open Studies Student or qualifying student. Therefore, at the end of their program, there may be fee implications for students who receive advanced credit upon admission to a course-based program.
Credit will not be given for course work taken as part of another completed degree/diploma, or for courses taken to bring grade point average to a required level for admission (upgrading).
Please note there is no guarantee regarding receipt of advanced credit.
Open Studies Students who take courses with the intention of applying for admission to a course-based graduate program (e.g., Graduate Certificate, Graduate Diploma, or MEd) are not guaranteed acceptance into the program.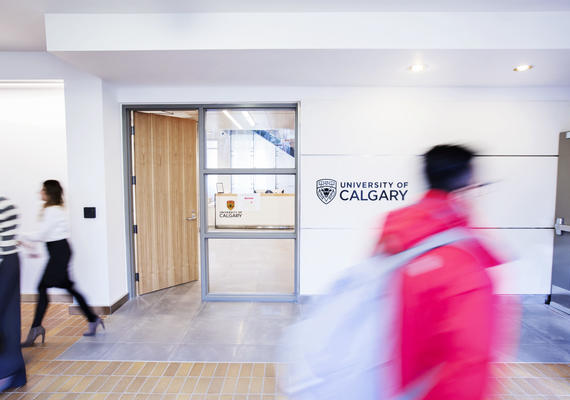 Application for Admission
Learn more about the application for admission to Werklund graduate programs through the Faculty of Graduate Studies.