Award-Winning Topic! The University of Calgary Provost and Vice President (Academic) honoured this program in 2017 with The University of Calgary Curriculum Development Award.
Ensuring that learning environments are safe and socially just is important for the promotion of healthy behavior, social-emotional maturity, and resiliency skills. This program aims to foster equitable, diverse, and inclusive learning environments and workplaces that are accessible to all and free from harassment, bullying, and discrimination. We strive to promote healthy relationships, develop resilient youth, and encourage student advocacy through a social justice and anti-oppressive lens.
[This] has been a journey that I will never forget. My Master's degree changed my life completely. I am an entirely new person who is more emotionally connected to the world.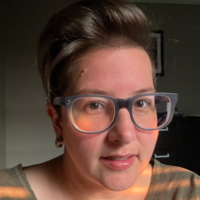 Sarah Beech, MEd
Advancing Healthy and Socially Just Schools and Communities
Program Schedule & Course Descriptions
Program begins each Summer term (refer to the Academic Schedule for specific dates)
Outlines are normally available 1-2 weeks prior to the start of term in D2L
3 units per course
Promoting Healthy Relationships
Healthy relationships are critical for robust social, emotional, physical, and cognitive development. Grounded in neuroscience and social science theories, participants will explore the importance of implementing comprehensive evidence-based policies and practices that promote mental wellness and cognitive, social and emotional competencies that help a community to reduce bullying and other forms of violence.
Registration info:
EDER 655.12 L01 (1052)
Anti-Oppression Education
Paramount to creating safe learning environments is a critical and socially just evaluation of the roots of violence in the contexts of power, control, and privilege. Participants will examine oppression in the forms of racism, sexism, classism, ableism, heterosexism, and transphobia in order to develop strategies for addressing and preventing prejudice in all its manifestations.
Registration info:
EDER 655.13 L01 (71816)
Developing Resilient Youth
A healthy community supports youth resiliency in numerous ways. This course will explore the concepts of resiliency and trauma, and how they apply to the lives of contemporary youth. This course also places emphasis on implementing and sustaining effective resilience supports for youth across different contexts and settings.
Registration info:
EDER 655.14 L01 (11726)
Student Advocacy and Community
Cultivating student participation in advocacy efforts is an essential component of promoting healthy and socially just schools and communities. Participants will analyze issues impacting students from a critical pedagogical perspective, such as: diversity and inclusion, activism and advocacy, media literacy, social networking, and safe peer relationships. Participants will explore these topics in the context of honoring student engagement and promoting student leadership in advocacy efforts.
Registration info:
EDER 655.01 L01 (1213)