EdD in Language & Literacy
Blended delivery thesis-based degree program designed for practicing professionals
The Doctor of Education (EdD) is a thesis-based degree intended for professionals who may continue to work in their communities while building expertise as research-informed practitioner-scholars. Participants will engage in critical and creative readings of scholarly discourse and conduct research on a topic that is important in their profession. Persons admitted to this program will normally have a Masters degree in the teaching and learning of language(s) and literacies, or in a closely related field.
The EdD in Language and Literacy is designed to support teachers, principals, curriculum leaders, policy makers and community and non-formal educators as they engage with current research and practice in language and literacy learning. This program will also be of interest to linguists and language professionals, including specialists in language revitalization.
Seminars in this specialization will support participants in conducting research on various dimensions of linguistic and cultural diversity. Topics in the Languages & Literacy specialization include: current research from scholars of language learning, intercultural communication and discourse systems, multiliteracies (multiple meaning-making systems, including print, visual, oral, audiovisual, and gestural texts), and new literacies and digital media.
Program Schedule
A list of required courses for the EdD Language and Literacy program can be found below. Completion of additional and relevant coursework outside of the required courses may be discussed with your supervisor.
Please consult the Graduate Calendar for course descriptions.
Course outlines are normally posted in D2L 1-2 weeks prior to the start of the term.
Notice re: Summer Residency 2021
All EdD Summer 2021 classes will be moving fully online. There will be no on-campus Summer Residency. Please do not make any travel plans such as booking flights or accommodations. We appreciate your patience and understanding.
The Werklund School is a leader in online learning, offering robust programs and supports for students seeking alternate program delivery.  Staff and faculty are committed to ensuring the quality of this learning experience will meet the needs of our students and maintain the high standards we have become known for.
Year 1

Summer (fully online)

EDER 768.05 L01 (50614) Theory and Practice in Language Learning
and
EDER 768.07 L02 (50615) Multiliteracies

Fall (fully online)

EDER 711 L01 (74762) Advanced Research Methodologies

Winter (fully online)

EDER 712 L01 (14670) Advanced Research Methodologies II

Year 2

Summer (fully online)

EDER 768.06 Language, Culture & Intercultural Communication
and
EDER 768.08 New Literacies & Digital Media

Fall (fully online)

EDER 707 Collaboratory of Practice I

Winter (fully online)

EDER 708 Collaboratory of Practice II

Years 3-6

The work completed in years 3-6 is variable and depends on your pace. Students have up to six years to complete their EdD program.

Candidacy

Candidacy must be completed within 28 months from the program start date. 

Dissertation

Your dissertation is the focus of your degree program. 

Students enrol in Dissertation Seminar once you have successfully completed your candidacy exam and have begun to work on your dissertation. Dissertation Seminar is offered every fall and winter term. 

Fall Terms (fully online)

EDER 709 L01 (71672) Dissertation Seminar I

Winter Terms (fully online)

EDER 710 L01 (11684) Dissertation Seminar II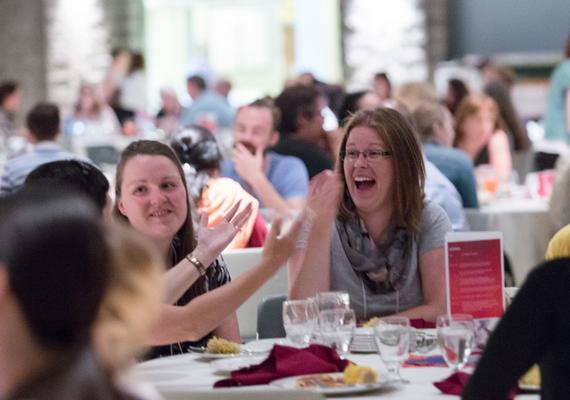 Prospective students: how to apply
Visit our Future EdD students page for admission requirements and application details. A list of EdD specializations that we are accepting applications into is outlined on this page.