Doctor of Philosophy (PhD) in Counselling Psychology
Thesis-based, on campus degree
The Doctor of Philosophy (PhD) in Counselling Psychology prepares individuals to develop the philosophical, theoretical, and research expertise in counselling psychology required of those who wish to offer effective psychological education and counselling and to work as counselling psychologists in a variety of public and private practice settings.
The PhD program is accredited by the Canadian Psychological Association (CPA), and course content follows CPA's accreditation guideline standards for training.
These programs are guided by a common mission, values, program goals, and principles. The PhD program follows a scientist practitioner model of training and is committed to social justice efforts in all areas of scholarship.
Social justice can be understood as a professional commitment, an action-oriented process, and a desired goal. The process entails investigating and dismantling inequities related to age, race, ethnicity, gender, sexual / affectional orientation, language, (dis)ability, religion, spirituality, indigenous ancestry, nationality, status in country, social class, accessibility, physicality, and their intersections.
This action-oriented process requires critical, reflective, ongoing, community-driven multidisciplinary research, which addresses issues of inequity, power, privilege, and oppression, and includes traditional and indigenous ways of knowing, with the aim of challenging unjust policies and systems. The goal then is the full and equitable engagement of all groups within society.
Social justice efforts can be demonstrated in several ways, including a focus on (a) specific topics of study that have not traditionally been prioritized in counselling psychology (e.g., ableism, ageism, heterosexism, racism, sexism, weightism, etc.); (b) research approaches that prioritize the voices and experiences of underrepresented communities (e.g., feminist epistemologies, indigenous ways of knowing, etc.); (c) work and advocacy with specific groups who typically have reduced access to care and services (e.g., at-risk youth, newcomers, individuals from marginalized social classes, etc.); (d) scholarly work that contributes to social and systemic change (e.g., discriminatory practices, organizational policies, etc.); to name but a few examples.
* This definition was co-created by Arthur, Cairns, Fellner, Kassan, Mendaglio, Robertson, Russell-Mayhew, Strong, and Wada on September 15th, 2017; with the influence of the following sources: Fouad & Prince, 2011; Kassan, 2016; Kennedy & Arthur, 2014; Lewis, Ratts, Paladino, & Toporek, 2011; Sinacore & Ginsberg, 2015; Stewart, 2014.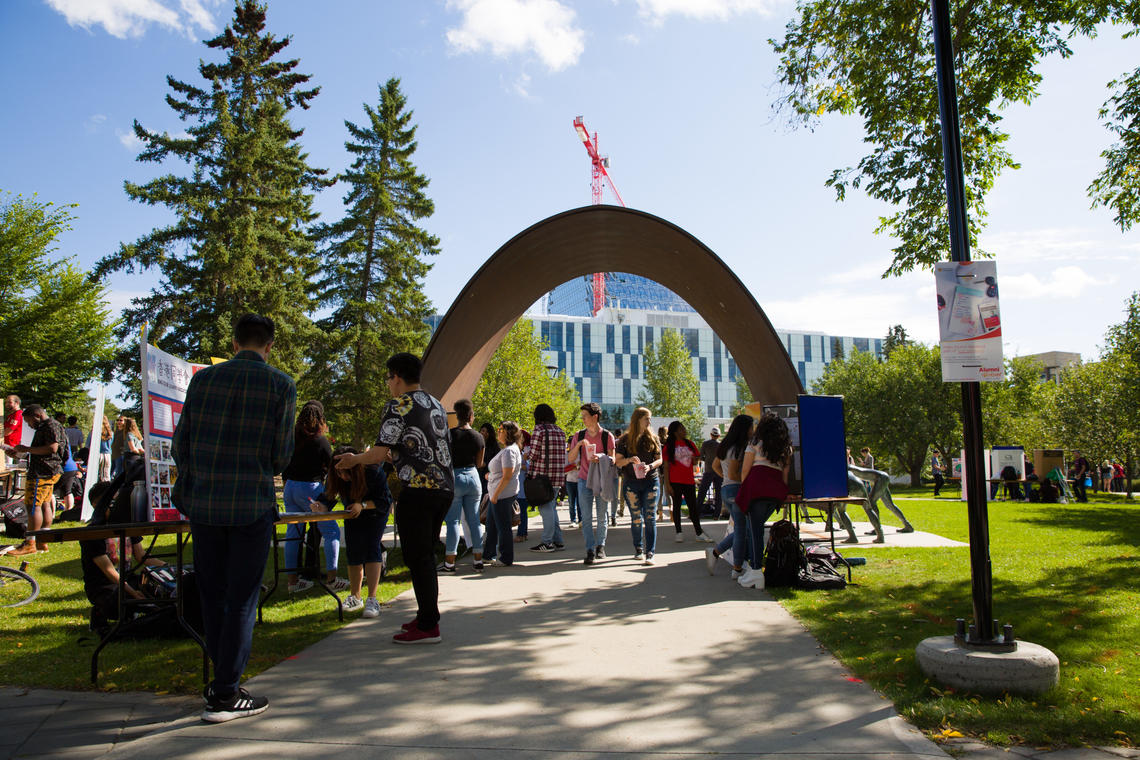 The PhD program in Counselling Psychology at the University of Calgary has been accredited by the Canadian Psychological Association (CPA) since 2010-2011:

Office of Administration, CPA,
141 Laurier Avenue West, Suite 702, 
Ottawa, ON K1P 5J3. 
The program's term of accreditation goes until the year 2020-2026.
Please view the Information Booklet for Prospective Students for more information.
Program Information for Current Students