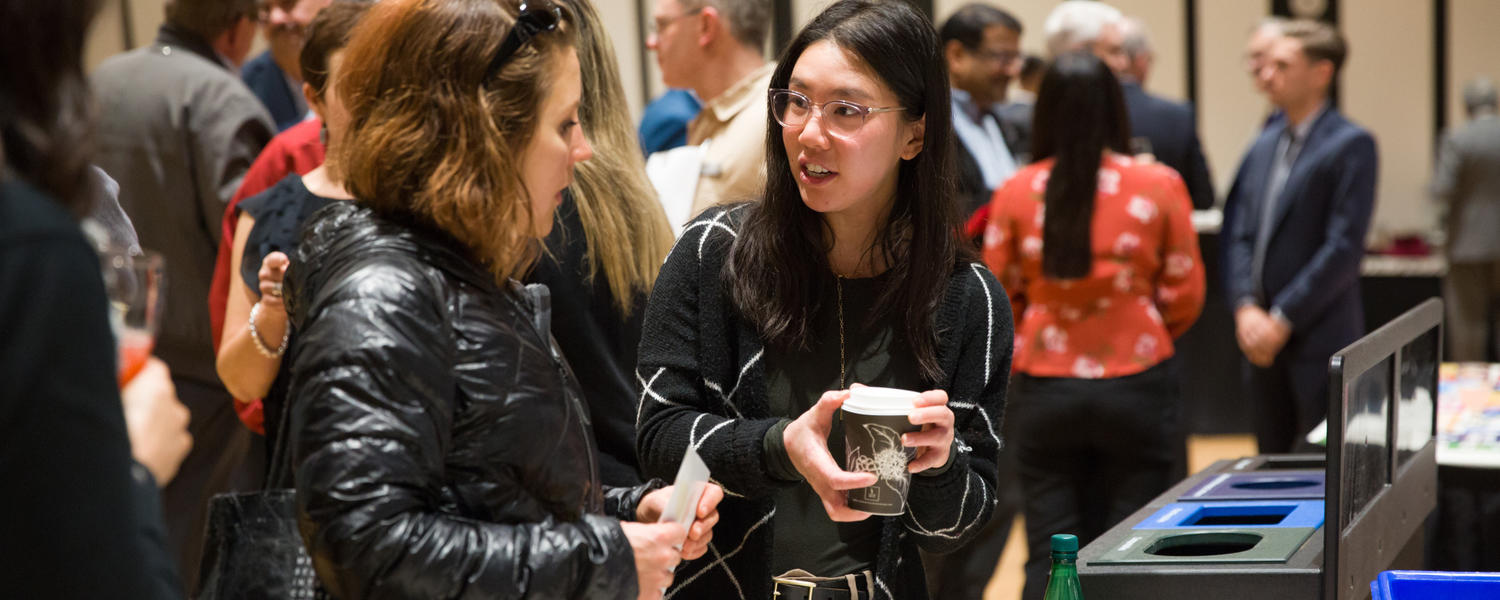 EdD in Learning Sciences
Blended delivery thesis-based degree program designed for practicing professionals
Learning Sciences is an interdisciplinary field of scholarship that works to further scientific, humanistic, and critical theoretical understandings of learning as well as to engage in the design and implementation of pedagogical innovations to support learning. EdD graduates in this field are leaders in higher education, district consultants, and serving in non-profits. In this research-intensive program, students engage with and develop the field's understanding of the cultural, social, cognitive, affective, political, technological, and economic dimensions of learning, teaching, design and assessment, both within and across diverse settings. Applicants from all disciplinary backgrounds are encouraged to apply, and doctoral students in the program are encouraged and supported to work in interdisciplinary areas and projects. 
As a research intensive program, students work closely with their supervisors. Applicants are encouraged to review the faculty members in Learning Sciences and contact those you consider compatible with your research interests to explore potential connections. If you choose to apply, please discuss your research interests with potential supervisors and explain these interests in your statement of purpose. Student experience in this program is dramatically enhanced by a strong complementarity of research interests and strengths of students and supervisors.
Having the credential of a doctorate has immediately allowed me to be included in important education conversations with government stakeholders. The knowledge of the Learning Sciences that I gained from my doctoral studies and research has allowed me to make important contributions in transforming the educational landscape in Japan.
John Botting, EdD
Learning Sciences
Program Schedule
A list of required courses for the EdD Learning Sciences program can be found below. Completion of additional and relevant coursework outside of the required courses may be discussed with your supervisor.
Summer Residency 2023
Summer classes run from Monday, June 26 - Tuesday, August 8, 2023.
Students are expected to be available for this period of time and able to complete online course work before and after the summer residency period. Further details will be available in the course outline.
On campus summer residency dates are Monday, July 10 - Friday, July 21, 2023.
Program Notes
Please consult the Graduate Calendar for course descriptions and the Academic Schedule for important dates and deadlines.
Course outlines are normally posted in D2L 1-2 weeks prior to the start of the term.
Years 1 and 2 have blended courses in the summer which include an on-campus component. 
Year 1

Summer (blended)

EDER 779.05 Introduction to the Learning Sciences
and
EDER 779.06 Introduction to Computer Supported Learning

Fall (online)

EDER 711 Advanced Research Methodologies

Winter (online)

EDER 712 Advanced Research Methodologies II

Year 2

Summer (blended)

EDER 779.07 L01 (1480) ICT Advanced Seminar in the Learning Sciences
and
EDER 779.08 L02 (1481) Advanced Seminar in Design and Practice

Fall (online)

EDER 707 L02 (73208) Collaboratory of Practice I

Winter (online)

EDER 708 L08 (13228) Collaboratory of Practice II

Years 3-6

The work completed in years 3-6 is variable and depends on your pace. Students have up to six years to complete their EdD program.

Candidacy

Candidacy must be completed within 28 months from the program start date. 

Dissertation

Your dissertation is the focus of your degree program. 

Students enrol in Dissertation Seminar once you have successfully completed your candidacy exam and have begun to work on your dissertation. Dissertation Seminar is offered every fall and winter term. 

Fall Terms (online)

EDER 709 Dissertation Seminar I

Winter Terms (online)

EDER 710 Dissertation Seminar II
Prospective students: how to apply
Visit our Future EdD students page for current EdD specializations, admission requirements and application details.