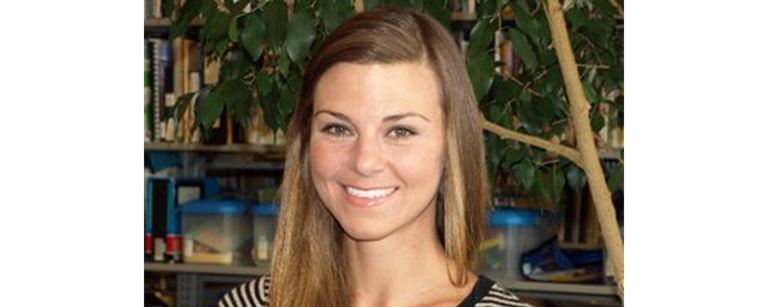 Nicole has been an elementary educator both in Canada and internationally in Ecuador, Japan, Uruguay, and Bahrain. Her home base is nestled in the mountains of Golden, B.C. Before graduating with her Master's of Education, she completed a Bachelor of Kinesiology and a Bachelor of Education both at UCalgary. 
Why did you choose to study at the Werklund School of Education?
As an educator working overseas the ability to complete my coursework fully online through a Canadian university was important to me. It allowed me to continue gaining international teaching experience while advancing my education. The structure of the program and ability to ladder my courses into a full Master's also attracted me to Werklund as it provided flexibility. I had choice in the topics I could focus on, which for me, led to a more authentic learning experience and the ability to directly apply new knowledge to my classroom practice. 
How did you arrive at your thesis topic? What drew you to that particular area of focus? 
I was initially exposed to the concept of Open Education during one of my courses in which we collaborated to develop an open textbook. Moving through this process I became intrigued with the potential that Open Education has to increase learning engagement and create authentic learning experiences. My professors in this course were incredibly encouraging and supportive. They connected me with the Open Education community, assisted me in applying for a fellowship, and enabled me to continue developing my research skills through their own projects.
Who is someone who had an important influence on your experience at Werklund? Tell us about their impact. 
I am endlessly grateful for Dr. Barb Brown, Dr. Verena Roberts, Dr. Michelle Jacobsen, Dr. Roswita Dressler, and Dr. Hetty Roessingh for believing in me and creating opportunities for me to further my knowledge and develop my research skills. Dr. Roberts and Dr. Brown specifically created the space for me to push my learning and continue to inspire me to this day. They created an interconnected community that continues to connect and evolve years after convocation. 
What is the most important lesson you learned from your graduate studies experience? 
Effective, engaging learning can take place completely online. I developed strong supportive relationships with my colleagues and instructors that I never thought would be possible in a fully virtual environment. 
Where has your education from the Werklund School of Education taken you in your career?
My experience and education from Werklund helped me transition from the classroom into design and development. I now work as an eLearning Specialist and also freelance as an instructional designer/content creator. 
Outside of Werklund, what are your favourite pastimes? Do you have any interesting hobbies or talents? 
When not on the computer creating you'll typically find me either attempting to scale a rock or slide down a snowy slope. I'm happiest in the alpine. I'm also fascinated with languages and love to get lost in translation abroad. 
What advice would you give to those about to begin their graduate studies journey? 
Jump on the opportunities to connect and collaborate with your colleague and professors. The more you lean into the program the more you will come out with. 
What do you plan to do after you have completed your degree? How do you hope to make a positive impact in the community?
Now that I've completed my degree and moved into a new realm of education I plan on continuing to grow and apply my skills in design and development. By developing effective open courses online I am able to positively impact more learners than just those in my own physical classroom. I'm also able to provide virtual learning solutions for a range of organizations that had to shift their programs online during the pandemic. Ideally, I'd like to start designing online environmental education programs that incorporate augmented and virtual realities. Knowledge is power when it comes to protecting our mountains and effectively utilizing technology to share this knowledge is something I am working towards.