Master of Education: Interdisciplinary Pathway
Course-based, three-step laddered pathway to achieve an MEd in Interdisciplinary Studies
Innovative programs designed to create scholars of the profession
The Master of Education (MEd), Interdisciplinary route is a part-time, course-based pathway which provides students with the opportunity to choose from a diverse range of topics. Using an innovative and individualized approach, students gain a depth of knowledge within chosen areas where they develop a critical awareness of current problems and insights informed by cutting edge research.
In this degree pathway, students may choose to complete one topic (4 courses, 12 units) each year and may continue to stack two topics towards the MEd. Topics are offered in face-to-face, fully online and blended (combined face-to-face and online) formats throughout the program to accommodate busy working professionals.
Who is the program for?
Our MEd programs are innovative, current, and practitioner-oriented programs designed to create scholars of the profession. Graduate Programs in Education has conceptualized and designed the MEd as a direct pathway into the professional Education Doctorate (EdD).
The Graduate Certificate in Interdisciplinary Studies is cohort-based, part-time, and delivered over a year to accommodate busy working professionals. Beginning in the Summer term students will complete four courses over the academic year (for a total of four 3-unit courses).
Students who successfully complete the Graduate Certificate with a cumulative GPA of 3.0 or higher are eligible to apply for admission into the Graduate Diploma in Interdisciplinary Studies. Graduate Diploma holders will be eligible to apply for admission into the MEd Interdisciplinary Studies degree. 
In year 1 applicants will select one of the Interdisciplinary topics offered that admission year to earn a Graduate Certificate. In year 2 applicants will select one of the Interdisciplinary topics offered that admission year to earn a Graduate Diploma. In year 1 and 2 students may select topics similar in subject content or diversify and choose topics in completely different subject areas. In year 3, students will complete the third, and culminating topic, Educational Research, which is necessary to fulfill requirements for the MEd, Interdisciplinary degree.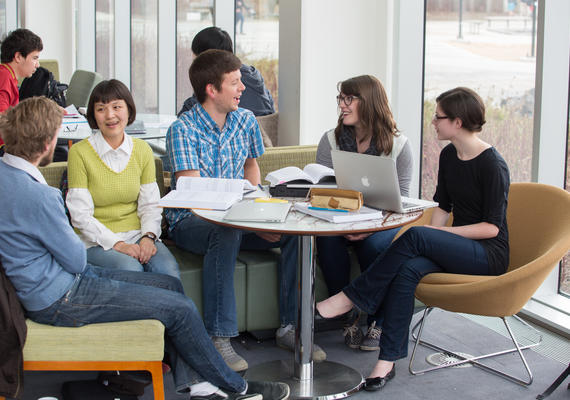 2021 Interdisciplinary Topics
Whether it's developing the knowledge necessary to support healthy and socially just learning environments or understanding what it takes to provide leadership and advocacy for young children, our wide range of interdisciplinary topics offer something for everyone
Topics are delivered face-to-face, fully online, or blended (combined face-to-face and online). Our Interdisciplinary topics run over either three (Summer, Fall, Winter) or four (Summer, Fall, Winter, Spring) terms. Delivery and schedule information is listed on each topic page.
Notice re: Summer Residency 2021
All MEd Interdisciplinary Summer 2021 classes will be moving fully online with the exception of the off-campus courses in the Niitsitapiisinni topic. There will be no on-campus Summer Residency. Please do not make any travel plans such as booking flights or accommodations. We appreciate your patience and understanding.
The Werklund School is a leader in online learning, offering robust programs and supports for students seeking alternate program delivery. Staff and faculty are committed to ensuring the quality of this learning experience will meet the needs of our students and maintain the high standards we have become known for.
Blended
Blended topics consist of our summer residency, and on campus experience held in Summer with online work completed before and/or after your time in Calgary. Fall, Winter, and Spring courses are typically held online through Desire2Learn and Zoom. Check each topic to confirm format for delivery.
Fully Online
Fully online topics require no in-person meetings; students meet with their instructor and class through Desire2Learn and Zoom. Our online learning environment allows you to participate in live classes and complete coursework from wherever you are in the world.
Off Campus
Off campus topics take place face-to-face outside of Calgary. These Indigenous topic areas offer students enriching, land-based experiences with intentional, seasonal approaches to learning and wellness.
Specializations & Academic Expertise
Werklund School of Education academics are committed to developing new ideas and insights that address local, national and international challenges, while also nurturing new generations of visionary thinkers. They apply their teaching and research expertise to the following seven academic disciplines.