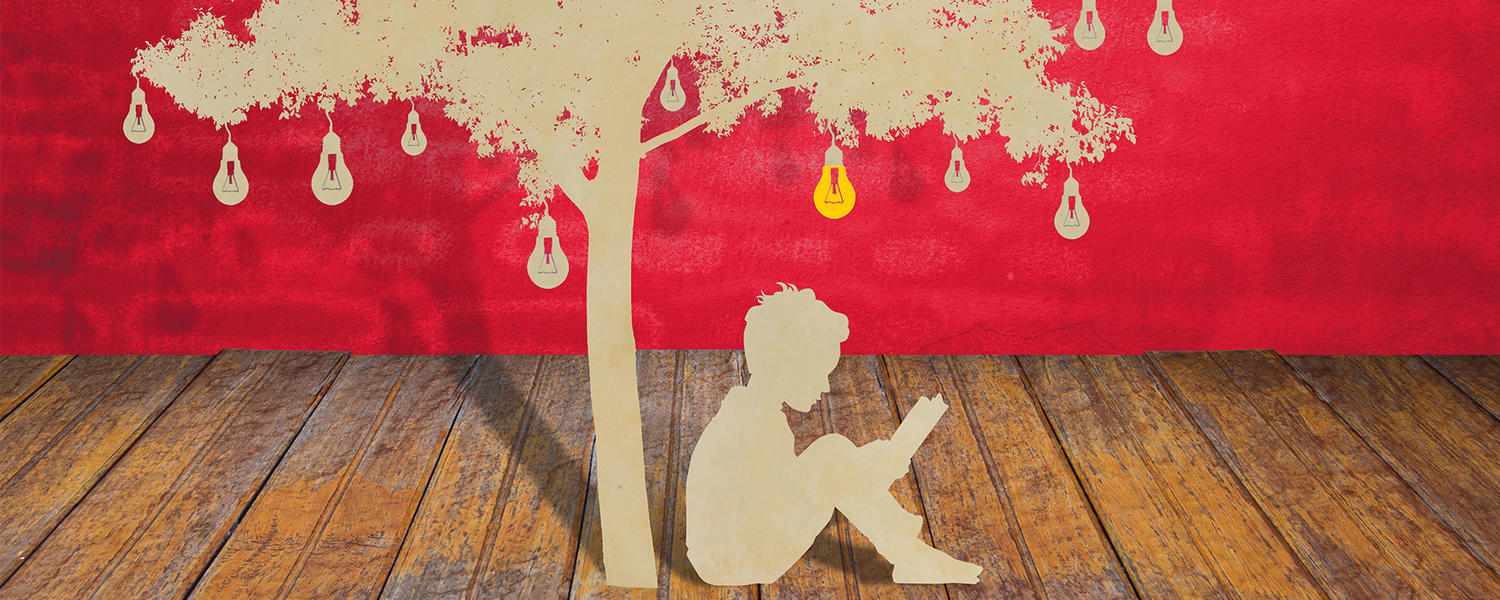 The civic imperative for literacy:
Newly appointed Werklund Research Professor
sounds a clarion call
Dr. Maren Aukerman, PhD, Associate Professor at the Werklund School of Education has been appointed a Werklund Research Professor following a competitive internal process. 
Aukerman, whose research examines how young children interact, think and evolve as readers, uses a lens of social justice to understand the meaning-making practices of children, including when they differ substantially from those of their teachers.  Rather than view these diverse ideas and opinions as wrong, she says we should consider them a resource.  
Recalling her years as a bilingual teacher in Arizona, Aukerman was inspired by students in her elementary and junior high classrooms who asked questions, dialogued with classmates and challenged assumed meanings – even those of their teacher.  "Those are your [learning] strategies," a student once reminded her. "I want to use mine." These moments were informative to the teacher who went on to receive a PhD at University of California – Berkeley in Language, Literacy and Culture.
Before moving to Calgary, Aukerman taught at Stanford where she won accolades for both her teaching and scholarship. She has been recognized with awards and fellowships from the International Literacy Association, the National Science Foundation, the National Academy of Education, among others.
She will use the next five years of her research professorship at Werklund to focus on early learning in literacy as well as the imperative of literacy for democratic citizenship.
In collaboration with others, Aukerman hopes to use her specific expertise in the cognitive, social, and emotional dimensions of literacy to help envision what early literacy instruction can look like to better empower children, helping them realize joy and likewise discover voice, agency and the power of divergent perspectives. 
Literacy is essential to the democratic project, says Aukerman. "It lies at the very heart of democracy. Texts are central to the ways we think and act as citizens," she explains. 
"Texts seek to persuade, rendering a need for informed, critical reading; they provide multiple perspectives on the world, potentially fostering regard for and engagement with differing views; texts are important ways we act on our worlds, [and] in the service of shaping our world in positive ways."  
Aukerman views the current emphasis on assessment and back-to-basics schooling that the Government of Alberta and the Ministry of Education are pursuing as potentially too limiting. Instead, she contends we need a shift in the conversation, issuing the clarion call towards an education system that better supports the development of an informed, democratic citizenry, or potentially risk failing our children. 
The professor, whose research has been disseminated internationally, and who recently contributed a chapter to the International Handbook of Dialogic Education, suggests schooling should involve a more well-rounded sociocultural model in which relationships, acknowledgement of affect, and sustained dialogue assume a more central role in education. Noting the current dearth in research examining the relationship between literacy and democracy, Aukerman says it is both timely and necessary.
Dr. Maren Aukerman, Associate Professor
Education:
Ph.D., Language, Literacy, and Culture, University of California, Berkeley
M.A., Advanced Reading and Language Leadership Program, University of California, Berkeley, 
B.A., Religion, Williams College
***
This award provides Werklund Research Professors with the opportunity to amplify their current research direction and/or expand their program of research in new directions that are aligned with the Werklund School of Education's Research Areas and the University of Calgary's strategic research direction. Three Werklund Research Professorships are funded from the Werklund School of Education Endowment over a period of five years. 
The Werklund Research Professorship is made possible through the gift of David Werklund to the University of Calgary's fundraising campaign Energize: The Campaign for Eyes High, our most ambitious fundraising campaign to date, which closes in June 2020. The campaign has helped the university invest in new student experiences, innovation in teaching and learning, and foster deeper connections with the university.