It is not an exaggeration to say we have come through a particularly difficult period given the political, economic and social challenges in education and society. For some, the hardships were manifold, and I am humbled by the way our students, staff and faculty rose to meet these challenges, being responsive to multiple and competing demands.     
How we support children and youth in schools and communities is at the core of our scholarship in research and in practice. This includes creating the conditions for all children to feel valued, heard and empowered.
Over this past year, the Werklund School of Education has watched with pride as pre-service teachers adapted to the changing school environment necessitated by the pandemic. Our colleagues reached out to school districts, organizations and community, responding to the call to speak to the provincial government's proposed K-6 curriculum, to advance reconciliation in and with our communities, and to quickly address the demands that COVID-19 presented for the health and wellbeing of our children, youth and adults. This is the work of the Werklund School.
In addition, we recognize the collective responsibility to provide a space to dialogue about the future of education, and to respond to, and be held accountable for, disrupting the systemic disadvantages that create barriers for all children to thrive and flourish. Finally, we see incredible potential and value in honouring the knowledge and traditions that our newcomers bring to communities and to classrooms.
It is my pleasure to share with you some of the highlights from 2021-2022 and the many ways Werklund researchers, students and our work with community partners continue to influence change, locally and globally.
None of this would be possible without the backing of the students, staff, alumni and community supporters of the Werklund School. Thank you for your contributions.
I look forward to achieving more with you in the years to come.
Dr. Dianne Gereluk
Dean, Werklund School of Education
Navigating Truth
Researchers with backgrounds in media education (Dr. Catherine Burwell), literacy (Dr. Maren Aukerman), and social studies (Dr. David Scott), set out to provide a vivid and timely picture of how youth think about, use, and act on information at a moment when information is increasingly unstable and divisive.
Gender Identity, Sexuality, and Autism
Dr. Meredith Maroney is illuminating the interpersonal and systemic mechanisms of oppression that impact the sexual and gender minority community, specifically those individuals at the intersection of autism and LGBTQ+ identities.
Examining Transphobia within Classrooms
Jamie Anderson, who was awarded the Werklund Doctoral Scholarship, is researching LGBTQ2S+ teacher experiences, examining the complex and interconnected structures upholding transphobia in school systems. He explains that the 'closet' remains an imperative of teacher professionalism, with transgender teachers made to feel that foundational aspects of their identifies should not be disclosed. Despite an increase in LGBTQ2S+-inclusive legislation and policies, strong resistance to gender and sexual diversity in Canadian schools remains.
Championing Youth: From social services to the classroom
As a social worker, Evan Beck worked with marginalized individuals coping with poverty and addiction, many of whom seemed trapped in vicious cycles that continued to negatively impact their lives. Receiving the Werklund Community Engaged Leadership Award, Beck returned to UCalgary and the Werklund School to study education, believing he could have a greater influence on youth from an earlier stage by engaging them in the classroom. In his practicum placements, he has found a space where he can use his previous life experience to better understand and provide valuable educational support to youth when they need it most.
Math Minds Partnership Expands with TD Support
Math Minds, a unique partnership between the Werklund School, school districts in Alberta and British Columbia, and JUMP Math, was awarded a $750,000 grant by the TD Bank Group, in their 2021 TD Ready Challenge.
The Math Minds initiative equips educators with proven teaching strategies for improving student achievement through nuanced engagements with mathematics concepts and principles of learning. The model addresses matters of lesson structure, content knowledge, classroom resources and attention-focusing strategies.
Werklund Academic Faculty Counter Regressive Draft Curriculum
Dedicated to student success and learning, Werklund researchers participated in vigorous debate, in the media and in public presentations, where they provided valuable critique of the opportunities and challenges within the Alberta Government's proposed Kindergarten to Grade 6 curriculum, including but not limited to social studies, mathematics and literacy.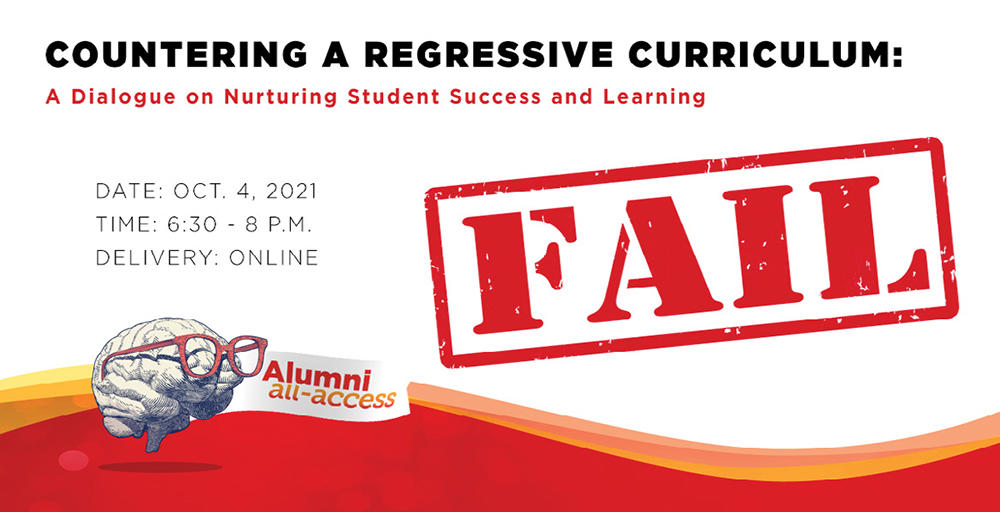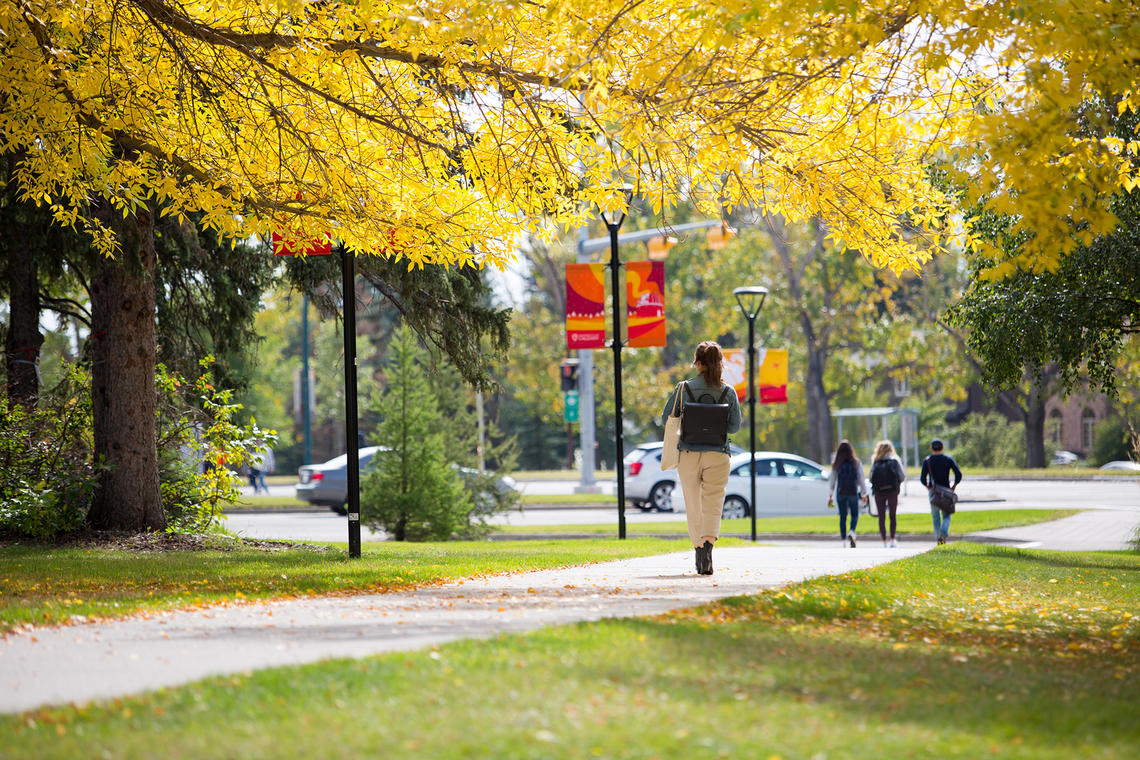 Werklund Wellbeing Walks
As staff and students were returning to campus this spring, the Health Champions Committee at the Werklund School designed a walking series composed of ten markers intended to broaden the conversation on self-care while encouraging people to enjoy a short walk in support of personal and collective wellbeing. Developed in partnership with Ever Active Schools, each marker includes a QR code promoting a wellbeing activity, a UCalgary mental health initiative, and mindfulness resources.
Committing to a 'Wellness Streak' Helps Manage Work Stressors
During the pandemic, as rates of burnout and compassion fatigue were soaring, Werklund faculty members, Drs. Astrid Kendrick and Theodora Kapoyannis, decided to take action.
As field experience directors in Werklund's undergraduate program, the two wanted to promote wellbeing among the student teachers they were supporting. As a result, they challenged student teachers in their practicum courses to a #FieldSelfCareStreak. The "streak challenge" was to set aside 15- 20 minutes of each workday to participate in a self-care activity throughout the field practicum course (usually four to six weeks coinciding with their kindergarten to grade 12 placement). They encouraged students to take a break, eat mindfully, or enjoy a walk with a colleague.
While Kendrick and Kapoyannis knew that setting and reaching positive self-care goals can improve wellbeing, helping relieve stress and promote team wellness, their challenge found traction not only in Calgary area schools, but continues to influence teachers and education practitioners across Canada.