Beyond Math Wars: Rethinking how children learn math
Presenters: Dr. Brent Davis, PhD, and Dr. Martina Metz, PhD – Math Minds
Date: Thursday, Oct. 6, 2022
Time: 7 - 8 p.m.
Delivery: Online
Math teaching continues to be a matter of public debate, with camps polarized between traditional math and what others have dubbed "discovery math" or "new math". Neither tack has proven entirely successful, and both have left students to reap the dubious benefits of this ideological dispute. 
Join Dr. Brent Davis, primary investigator at Math Minds, and research professor at the Werklund School of Education, with Dr. Martina Metz, a Math Minds researcher and teacher, as they dispel the nascent and long-standing myths behind this contentious topic and reveals what their team have learned over more than ten years of study. 
In a collaboration with teachers, mathematicians, logicians, resource developers and education researchers, Math Minds has created a model using structured lessons and is providing online, open-access, professional resources used by a growing number of teachers around the world who are seeing a positive impact in learning in the classroom year-over-year.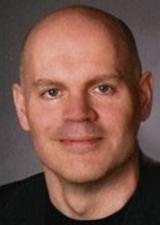 Dr. Brent Davis, PhD
Role: Speaker 
Brent Davis's research is focused on the educational relevance of recent developments in the cognitive and complexity sciences. He has published books and articles in the areas of mathematics learning and teaching, curriculum theory, teacher education and action research. His research focuses primarily upon teachers' disciplinary knowledge of mathematics and the structures and experiences that might support mathematics learning among teachers. He has authored or co-authored five books and his scholarly writings have appeared in Science, Harvard Educational Review, Journal for Research in Mathematics Education, and other leading journals.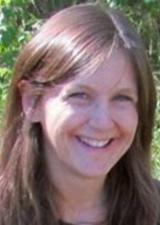 Dr. Martina Metz, PhD
Role: Speaker 
Dr. Metz's most recent work focuses on how implicit understanding is implicated in mathematical knowing, particularly as it emerges through classroom dynamics involving students, teachers, and researchers. This builds on earlier work that explored the development of children's reasoning in science. Since 1999, she has worked with math and science teachers to explore ways that math and science inquiry might be approached in the classroom. As a postdoctoral fellow, she is investigating teachers' disciplinary knowledge and effectiveness in early-years mathematics classrooms and is currently a teacher in the Grasslands School Division.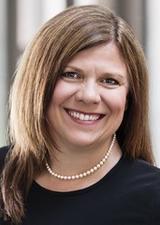 Dr. Dianne Gereluk
Role: Moderator 
A former teacher with the Edmonton Public School Board, Dr. Dianne Gereluk is dean and professor at the Werklund School of Education at the University of Calgary.  From 2013-2018, she served as Associate Dean of Undergraduate Programs.  Her research examines educational policy and practice related to politically contested and controversial issues in education. Examining the role educators play in fostering robust political deliberation in an increasingly polarized civil society is a primary interest. In her current role as Dean, Dr. Gereluk has renewed the Werklund School's commitment to child well-being. Ensuring K-12 students thrive in their schools, in their homes and in their communities is at the core of her teaching and learning philosophy.