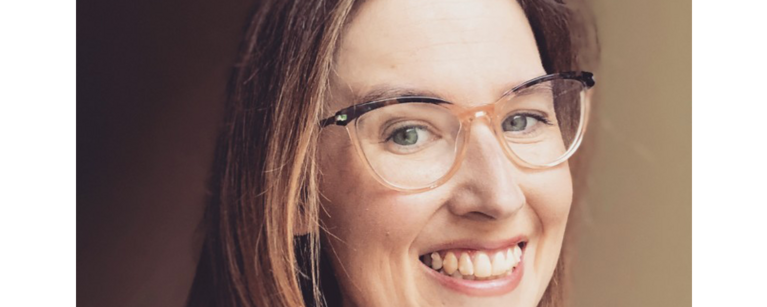 Alisha completed her Bachelor of Education specializing in Elementary English Language Arts at the Werklund School of Education and hopes to continue positively impacting her community by leveraging the networks she built at Werklund. 
Why did you choose to study at the Werklund School of Education?
I was able to complete my BEd through the Community-Based Pathway while raising my family. I appreciated the blended model and looked for a similar delivery when choosing to study at Werklund. 
How did you arrive at your thesis topic? What drew you to that particular area of focus? 
Collaboration is the key to human development. I chose this topic because students excel when they can be creative and work with one another. I envision educational systems will become even more collaborative with others across the globe, and I am interested in learning how to leverage each other's strengths. 
Who is someone who had an important influence on your experience at Werklund? Tell us about their impact. 
Of all of the instructors I have had at Werklund, Robert Kelly, through our one-on-one feedback meetings and metacognitive journals tailored my learning experience profoundly. This topic encourages students to trust others through learning experiences that are thoughtfully designed to the extent that may not be possible in other topics. This culture of trust extends to the instructors allowing for a deeper understanding of concepts. 
What is the most important lesson you learned from your graduate studies experience? 
Graduate studies have allowed me to understand my limitations and my areas of strength. I have become more introspective and understanding of reflexive and reflective practices, which I credit to this program. 
Where has your education from the Werklund School of Education taken you in your career?
My education from the Werklund School of Education has provided the foundations that I need to support my students, many of who are self-directed, to follow the educational path that focuses on their strengths and leads to student success. 
Outside of Werklund, what are your favourite pastimes? Do you have any interesting hobbies or talents? 
As a mother of four children, my hobbies and talents take a backseat, literally, as I am driving my kids to their passions and activities. I enjoy reading novels and catching the next episode of a favourite show while waiting for my kids to finish their activities. 
What advice would you give to those about to begin their graduate studies journey? 
My advice for those looking to begin their graduate studies journey is to create a strong support network. If you are working full-time and planning on pursuing higher education, time management and scheduling are essential to be successful. 
What do you plan to do after you have completed your degree? How do you hope to make a positive impact in the community?
After completing my degree, I want to continue positively impacting my community by utilizing the networks I have built while studying.