Mentorship benefits both the student teacher and the mentor. Mentorship is giving back and developing a fresh perspective while assisting a young teacher with developing skills. Sometimes it makes you rethink what you are doing and why. This self-reflection can change your practice or reinforce it.
Partner Teacher, Werklund Field Experience
Partner teachers are key to our students' success and the success of their classrooms
Partner Teacher Requirements
We require the full support of School Principal, Liaison and School Board to place a pre-service teacher
A minimum of a Bachelor of Education degree, or its equivalent, as approved by the Minister of Education, and a Permanent Teaching Certificate (or the support of your School Leadership Team)
A minimum of three years of successful teaching
An interest in, and a positive attitude toward, teaching and working with university students
Ability to effectively discuss teaching and learning
Ability to establish and maintain good interpersonal skills and apply proactive communication skills
A willingness to assist student teachers throughout their field experience, by providing in-class demonstrations of more effective teaching strategies
A willingness to continue his/her professional development and to take part in consultations, meetings and workshops related to the field experiences
Ability to project a favorable image of the profession
The partnership creates growth and reflection for each participant. Student voice and choice is expanded when given the opportunity to create a learning bond with a secondary educator. Combined, the differentiation in the class and the teaming create a powerful teaching and learning experience.
Partner Teacher, Werklund Field Experience
Thank you for your interest!
Before we place a pre-service teacher with you, we confirm your teaching assignment details with you and your School Principal. We also confirm we have the full support of the Partner Teacher, School Principal, Liaisons and School Boards to consider placing a student teacher with each Partner Teacher
If we successfully matched you with a pre-service teacher, we anticipate confirming those details with you and your School Administration team approximately one month before the Field Experience begins. Unfortunately, we are not always able to find a suitable match for all our placements and partner teachers. Please know we will do our very best – we are very thankful so many Partner Teachers are interested in mentoring a pre-service teacher from the Werklund School of Education.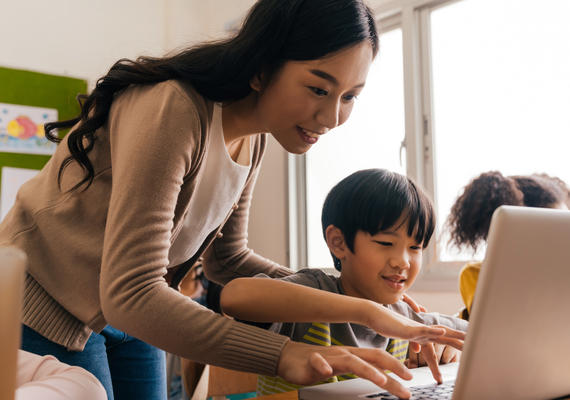 Next Steps
For more information, please email the UPE Field Experience Team.
We will send you more information and next steps. We are also happy to answer any questions that you may have!