Mobilizing Anti-racist, Arts-based, and Land-based Literacies:
Working Together to Decolonize the English Language Arts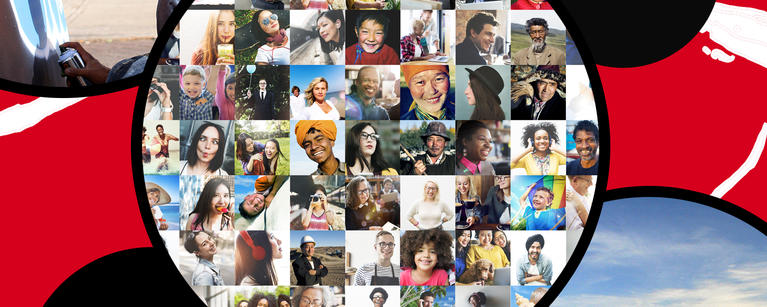 Overview of the Workshop Series
Literacy is more than reading and writing. Expanding our understanding of literacy can help us connect with the many ways that people across the planet have traditionally communicated with each other and the world, such as through diverse languages, the arts and relationships with the land. 
We invite educators, parents/guardians, and the community to join us to consider and experience how we can decolonize our understandings of literacy by making space for utilizing, including, and valuing the many diverse ways that we "read" the world. 
An important step towards decolonization starts with valuing the multiple ways that each of us are literate. Working together we can make it possible for every young person to engage, strengthen, and develop strong, diverse literacy skills. 
Workshop Themes:
Anti-racist Literacies
Arts-based Literacies
Land-based Literacies
Each workshop includes talks, active learning experiences, and a response panel discussion.
A fourth full day professional learning workshop is available to teachers who attend the first three workshops. 
Every young person has multiple ways of connecting and communicating with the world and each of us has a role to play in supporting and shaping these literacies. By respecting their multiple literacies, we can enable young people to value diverse cultures, histories, ways of knowing, themselves, and each other. 
Workshops (Registration closed)
Contacts:
Dr. Towani Duchscher, Postdoctoral Associate, Werklund School of Education towani.duchscher1@ucalgary.ca
Dr. Kim Lenters, Canada Research Chair in Language and Literacy Education and Associate Professor, Werklund School of Education
Team:
Danni Chen, Research Assistant
Zahra Golneshan, Research Assistant
Harrison Campbell, Research Assistant
Project Partners:
Werklund School of Education, University of Calgary
Calgary Public Library
Social Sciences and Humanities Research Council (SSHRC)
Dates and Times:
Mobilizing Anti-racist Literacies: January 29, 2022 (1:00 - 3:30pm)
Mobilizing Arts-based Literacies: February 19, 2022 (1:00 - 3:30pm)
Mobilizing Land-based Literacies: March 12, 2022  (1:00 - 3:30pm)
Cost: Free
Resources: Visit our Facebook page