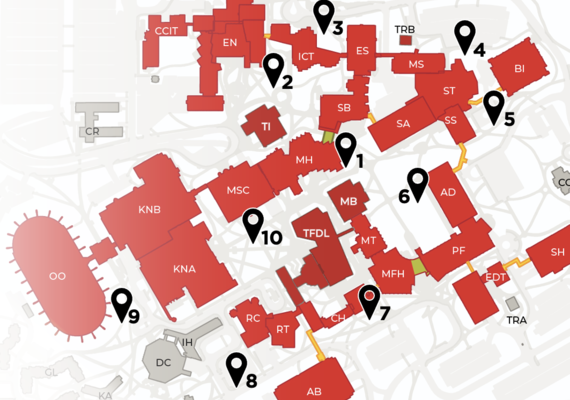 Take a Movement Break
Ten markers have been set up across campus, each one sharing a unique wellbeing resource. Listen to a mindfulness podcast, read community stories of struggle and resilience, or complete a wellness self-check-in.
Take a movement break to learn about the different resources available for students, staff, and faculty at UCalgary - it only takes about 30 minutes to visit all ten markers.