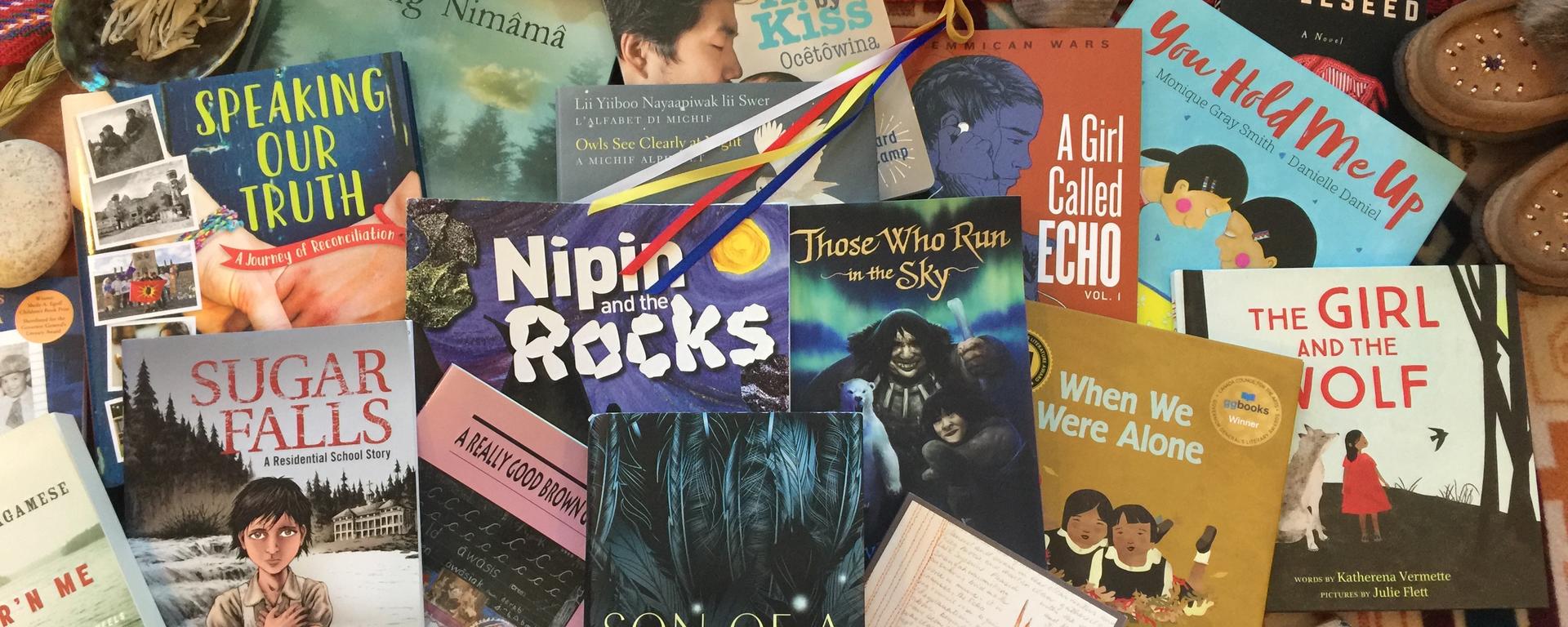 Books to Build On: Indigenous Literatures for Learning
Oki, Âba wathtech, Danit'ada, Taanishi, Hello, Welcome!
Call for new lesson plan donations
Are you interested in contributing to the lesson plan selection available on Books to Build On? Have you written a lesson plan that accompanies an existing resource, or a resource you think we should include? Or, are you interested in creating a lesson plan for one of the resources? If you answered yes to any of these questions, the Books to Build On Team would love to hear from you! We are currently seeking new lesson plan donations for the site. If your idea/lesson fits with our needs, it will go through our vetting and editing process before being added to the site. For more information, please contact our team at bookstobuildon@gmail.com, with your idea and teaching qualifications.
We hope that you enjoy this website as a starting place for deepening your engagement with Indigenous literatures for learning.