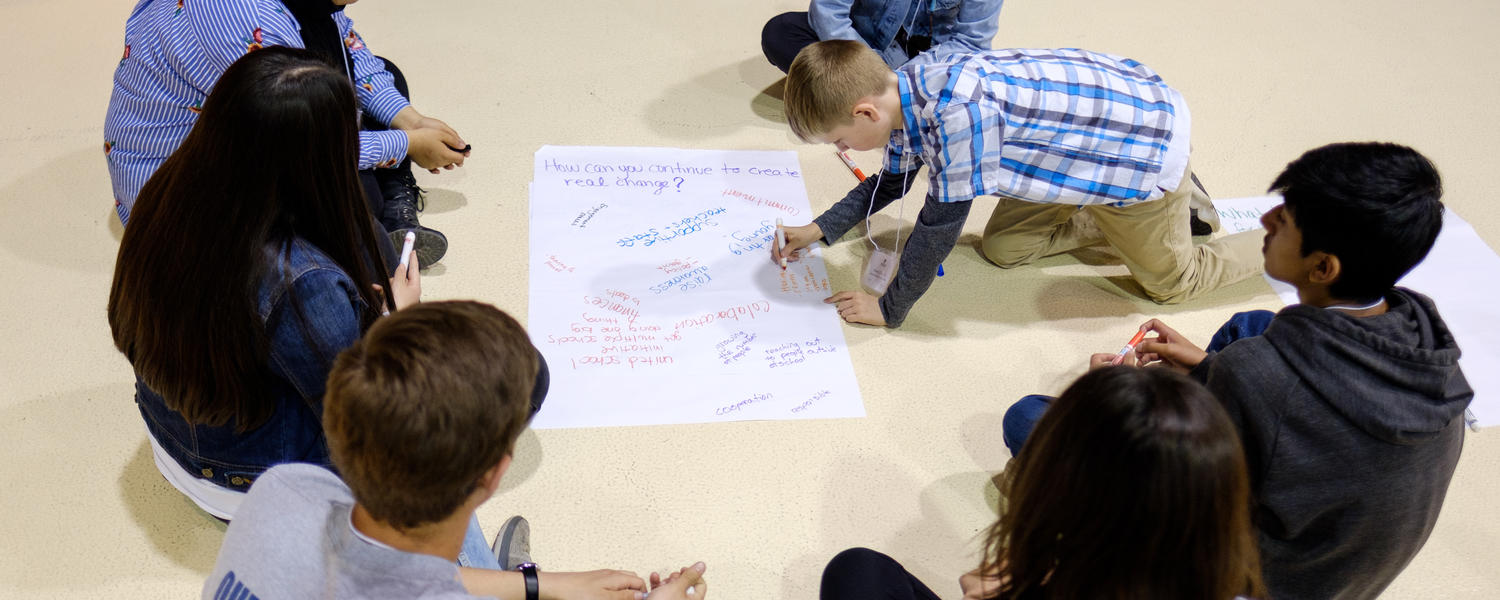 Telus Spark Science Center Support Programming

Telus Spark Science Centre Education Programs exists to entertain people of all ages in creative encounters with science and technology. Through visits to Spark, and encounters with Spark in the community, people feel lifted up by the positive power of curiosity, experimentation and problem-solving. Focusing on the education side we run a myriad of programs for school-aged children both as an extension to in-school learning and for out of school experiences. Both areas include a myriad of offerings that broadly appeal to children of all ages, but primarily of the ages 5 – 12.
The Telus Spark School and Day Camp Support volunteer opportunity will focus on supporting the educational activities that are run at the science centre. This will likely manifest in being a supportive hand working with children as they navigate pedagogical activities and working with classroom management in school programming as well as camps.
School programs run usually 60 to 90 minutes and have one class focused on a particular subject. This program delivery is supported by setup and takedown, supply preparation, and greeting schools.
Camps run all day on days when school is not in and intersperse classroom activities with exploration in the science centre, taking in movies in the dome theatre, etc. The programming is supported in a similar way to schools with a lot of support of the classroom management and navigating the children through the science centre.
Jan 30, Feb 3, Feb 16-17, Mar 10, Mar 17, Mar 27-31
9:00 AM - 12:30 PM or 12:30 - 4:00 PM 
This session will include but not limited to supporting program delivery, logistics, and prep of all curriculum-based activities that occur at the science centre. The age range of student participants will be 5-12 years
There are different day offerings for this session. You can attend more than one session 
Program Location: Telus Spark Science Centre, 220 St. George's Dr NE 
Telus Spark School Programming Support
Weekdays Throughout Winter Semester 
9:00 AM - 2:00 PM 
(can work shorter shift 9-12 PM if preferable) 
This session will include but not limited to supporting program delivery, logistics, and preparation of all curriculum-based activities that occur at the science centre. The age range of the participants will be 5-16 years 
Program Location: Telus Spark Science Centre, 220 St. George's Dr NE 
What's involved
In both the school and camp programs the students would be responsible for the following to support the Spark staff that are leading the programs:
Supporting the delivery of the program
Assisting students/campers in the activities to aide in their success
Assisting with classroom management
Assisting with greeting schools (providing an orientation to Spark)
Working with children as they engage with the science centre, helping them in the galleries and as an extra hand to move children through various locations
Supporting the set-up and take down of programming
Supporting the prep of programs (more relevant on days when programs aren't scheduled)
Requirements
Pre-service teachers need a current Police Information Check with Vulnerable Sector Screening (issued after July 1, 2021). Students who do not already have a police check should begin this process at their local police station as soon as possible, as police checks often take 4-6 weeks to process.
Participants will be required to sign a volunteer agreement.
Program Learning Outcomes
Examine a variety of approaches to teaching and learning in non-traditional educational settings
Examine how educators apply teaching concepts in their daily work
Examine how teaching and learning take place in other contexts
Gain experience working with youth in a classroom setting
Model positive behavior for children, youth, teachers, and parents
Werklund Dates and Times
WINTER 2024
Applications: November 20 - December 3, 2023
Werklund Orientation: Monday, December 11, 5:00 pm - 6:00 pm. 2023's recording is available upon request
Winter Placements Start: early January (program dependent)
Werklund Check-In Session #1: 
Monday, January 29, 2024, 9:30 am - 10:30 am (in-person) or 
3:00 pm - 4:00 pm (Zoom)
Werklund Wrap-Up Session: Tuesday, March 12, 2024, 5:00 pm - 6:00 pm (Zoom)
Winter Placements End: mid-March (program dependent)
Telus Spark School Programming Dates
Orientation and Training: tentatively Tuesday, January 11 at 4:00 pm - 6:00 pm but based on volunteer availability
School Programming:

Weekdays throughout the semester (currently Wednesdays to Fridays)

9:00 AM – 2:00 PM (can work shorter shift 9-12 too if that is preferable)

PD Day Camps:

9:00 - 12:30 (AM shift) or 12:30 – 4:00 (PM shift)

Runs on Jan. 28, Jan. 31, Feb. 17, Feb. 18, Mar. 11, Mar. 18, Apr. 1, Apr. 18, May 20
In total, pre-service teachers agree to commit to a minimum of 20 hours to this opportunity.
Throughout the semester, pre-service teachers will curate their volunteering experiences using a creative medium (e.g., photos, art, storyboarding, videos, etc.) that best reflects their experiences in the program. Your creative reflections will form part of a public showcase of Werklund student experiences later in the year.
Pre-service teachers will participate in 2 group meetings: one at the mid-point and another at the end of their placement (1 hour each). These group meetings provide pre-service teachers with opportunities to reflect on the community placement experience and to guide improvements for the program.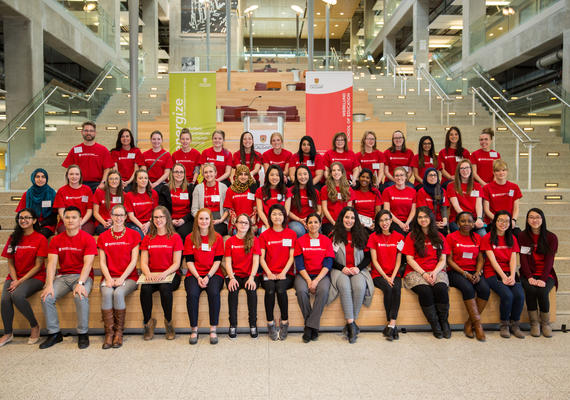 Fall 2023 applications are now closed.
Winter 2024 Applications will open on November 20, 2024.
Ready to apply?
1. Log on to Elevate
2. Go to Werklund School of Education > My Werklund Experiences
3. Click on Courses/Programs
4. Find the Service-Learning program and click Apply
5. Complete the Service-Learning Application on Step 1
You can download an application guide here.