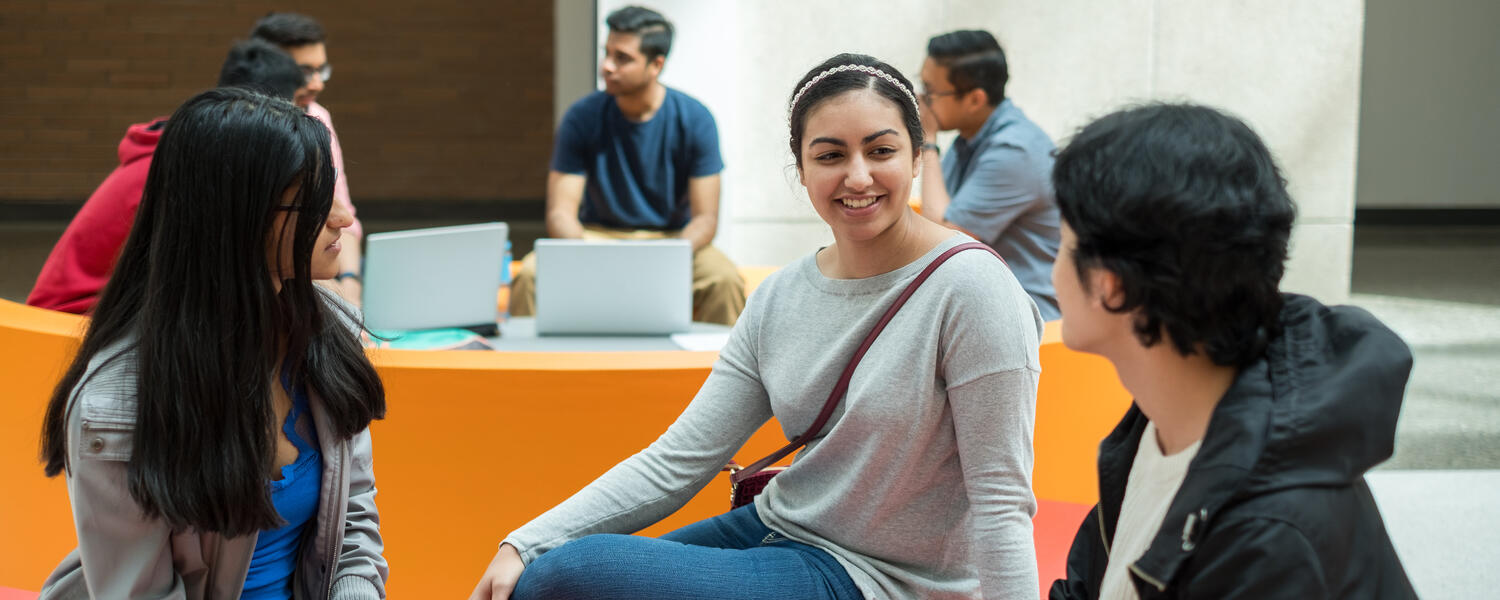 Continuing Student Awards
Continuing your Education journey
Investigate the Werklund School's awards for current students, below!
Undergraduate research awards
Undergraduate research awards provide students with the opportunity to pursue research between May and August with the supervision of a faculty member. Students are able to delve into a research topic that is in alignment with their interests, deepening their understanding in the area and gaining research skills and experience. Considering a research award? Explore application details, below!
Explore
Visit our Werklund Undergraduate Research page for further information on the benefits of participating, tips from past undergraduate researchers, and a listing of past research projects!
Review
Review the PURE Program webpage, which has a number of resources for those interested in applying.
Prepare
Find a supervisor and prepare your applications. Reach out to Undergraduate Programs in Education if you require assistance connecting with a supervisor.
Apply
Remember to apply to both the PURE Program and the Werklund Undergraduate Research Award, which requires two separate applications - see details below.
I ended up meeting so many interesting people and learning about things I never expected. I also had a few shifts in my perception…. [PURE] was honestly a life changing experience.
Savannah Poirier Hollander
PURE award recipient, 2020
Research award details
The Undergraduate Research Awards provide financial support to University of Calgary undergraduates to conduct research for 8, 12, or 16 weeks between May and August.
Award Value and Deadline

$5000.00
February 3, 2023, at 11.59pm MST

Criteria

Students must be continuing in their program (students who plan to graduate in June are ineligible)
Research is to be conducted on a full-time basis for periods of 8 or 12 weeks, occuring between May and August
Research proposals must originate with, and be drafted principally by, the student applicant 
Student must also apply for the PURE Program to be eligible for this award. Only one award can be accepted, and the PURE Program takes precedence over the Werklund Undergraduate Research Award
Student must be in Good Academic Standing in their current program

Application Details

Review the Terms of Reference and Application form
Reach out to faculty members who may be interested in supervising your research. If you have questions or need assistance, please contact the Undergraduate Programs in Education office at upe@ucalgary.ca
Once you have identified a supervisor, discuss your research project and prepare your application
Submit your applications. Remember, you must submit an application for the PURE program in order to be considered for the Werklund Undergraduate Research Award. Your  application to the Werklund Undergraduate Research Award should be submitted via email to upe@ucalgary.ca.

Note: Please expect that you may not receive a response to your application until April.
Value and deadline

Variable, up to $7500.00
Student Application Deadline: February 3, 2023, at 11.59pm MST
Supervisor Reference Deadline: February 10, 2023, at 11.59pm MST

Program details

The Program for Undergraduate Research Experience (PURE) provides financial support to University of Calgary undergraduates to conduct research between May and August
Review the information available on the PURE program site, make note of any upcoming information sessions, and make a plan to attend

Application details

Visit the PURE site for information on application requirements and submission
Remember to apply to the Werklund Undergraduate Research Award as well, to increase your chances!
I consider my role as a second language teacher not one of passing knowledge to my students, but rather teaching them how their knowledge can significantly impact and make a difference in their own community. I am humbled by the Werklund Service Award's recognition of my impact on the community, and for enabling me to continue my studies and service.
Alissa Iovinelli
Werklund Service Award recipient, 2022
French Proficiency Improvement Grant
The French Proficiency Improvement Grant is granted to two students to help support their improvement of French competency, or to practice French language in a French learning setting, in the Spring and/or Summer between their EDUC 400 and 500-level courses.
Value and Deadline

Up to $1500
May 8, 2023, 4.00pm MST

Criteria

Education students are eligible to apply when they will be entering their EDUC 500-level courses in the upcoming Fall term;
Priority will be given to students in the French Teachable, however students in other specializations with prior knowledge of French can be considered
This award will be used to improve French competency by taking language courses or to practice French language in a French learning setting, in the Spring and/or Summer between the EDUC 400s and 500s
Academic merit

Application Details

Complete applications should be submitted electronically by the stated deadline, to upe@ucalgary.ca, and should include:

A cover page (template provided)
A personal statement regarding prior experience with French and estimated level of French (reading, written, spoken), as well as a rationale for their desire to improve their French
A detailed plan for working on French competency (for example, enrolling in a summer French language program), including a summary of estimated costs
Successful applicants will be required to submit proof of registration as part of accepting the award
Successful applicants will be reimbursed approved, eligible expenses, upon completion of their proposed plan. Original receipts must be presented

Note: Both successful and unsuccessful applicants will be notified of the outcome of their application
Previous applicants have registered and applied for grant funding in one or more of the below learning activities. Please note this is not an exhaustive list, but if you have questions about applicability of a proposed learning activity, please reach out to upe@ucalgary.ca
Exam or preparation courses for DELF/DALF (for example, through Alliance Francais)
Continuing Education French courses
University-level French courses in Spring/Summer terms*
Study Abroad: Exchange or Group Study Programs in French language immersion
*Note: If your proposed plan includes any university-level courses, please make sure you speak with an advisor prior to registration or submission of your application